We love all of Iowa's state and county parks, but if you're looking for the ultimate list of places where you can enjoy Iowa's outdoor activities, we've got you covered - from the most popular parks to off-the-beaten-path areas.
CAN'T MISS NATURE CENTER: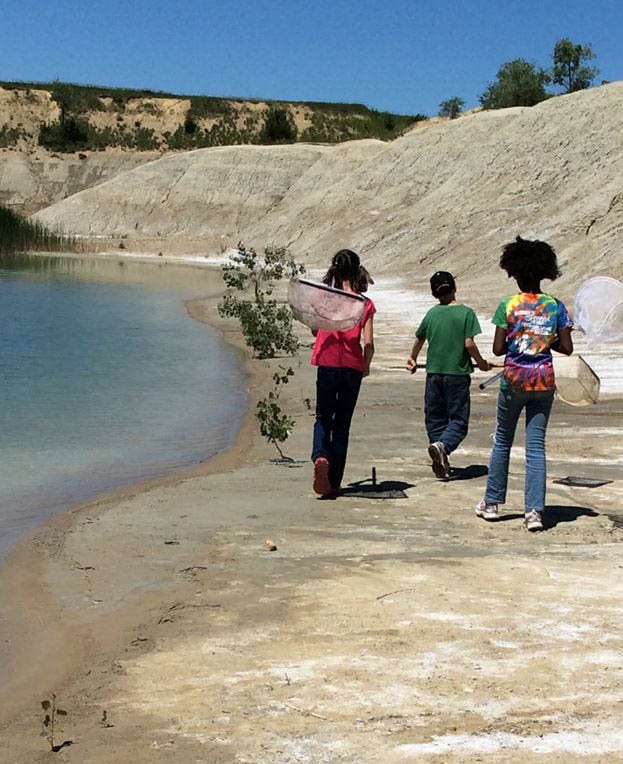 If you've ever dreamed of being an archaeologist, the Fossil and Prairie Park and Nature Center in Rockford is a must-see. Visitors can collect fossils from the Devonian Period (some 365 million years ago when Iowa was an ocean) including brachiopods, horn corals, crinoids and cephalopods. The nature center, opened in 2001, interprets the parks' unique features through various exhibits.
More nature centers to explore:
MOST SURPRISING VIEW: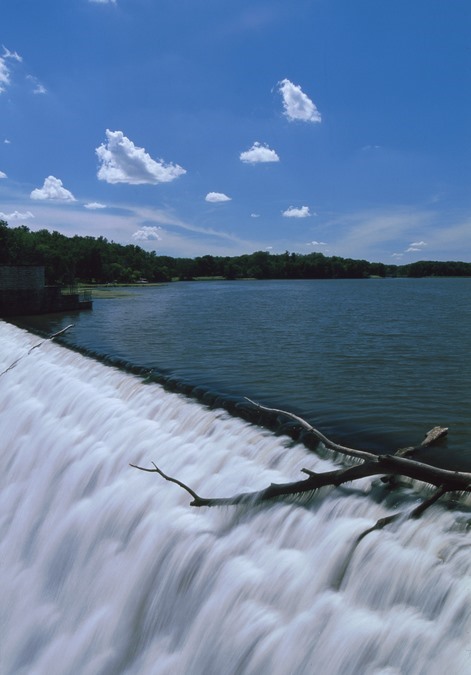 Beed's Lake Park's dam, constructed by the Civilian Conservation Corps in the 1930s, claims to be the most photographed dam in the Midwest. Located near Hampton, water from the lake plunges 40 feet down along the 170-foot-long horizontal layers of limestone. Don't forget to pack your camera!

More great views:
BEST CAMPING: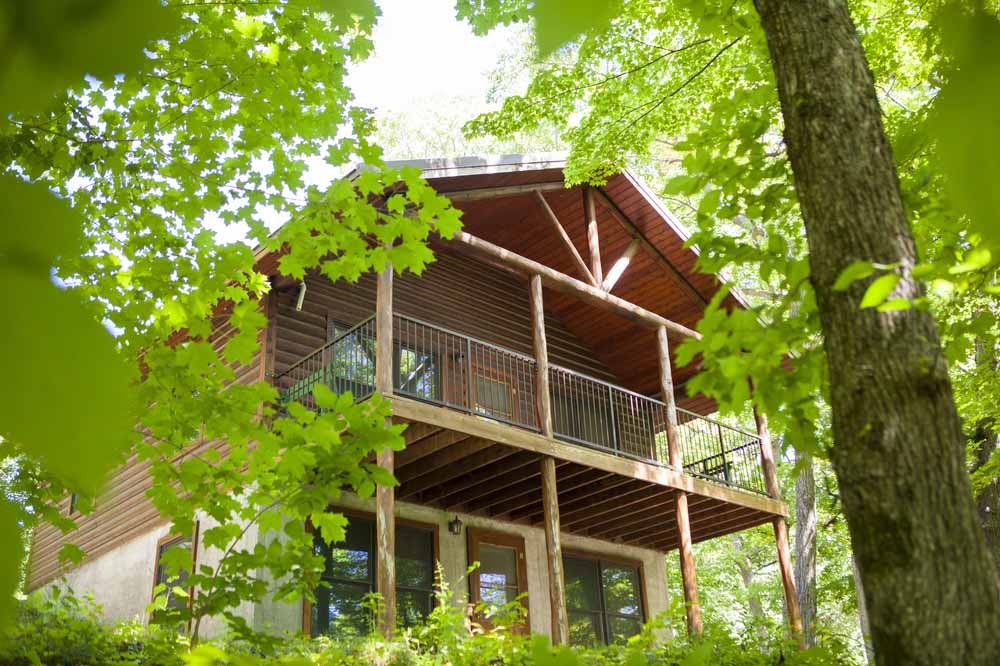 Iowa's oldest state park offers so many different adventures, there is no way to through all of them without spending the night. Whether you prefer to "rough it" or stay in something more like home, Backbone State Park has a place for you to rest your head. Choose from two campgrounds or modern cabins.

More great campgrounds:
HIGHEST POINT: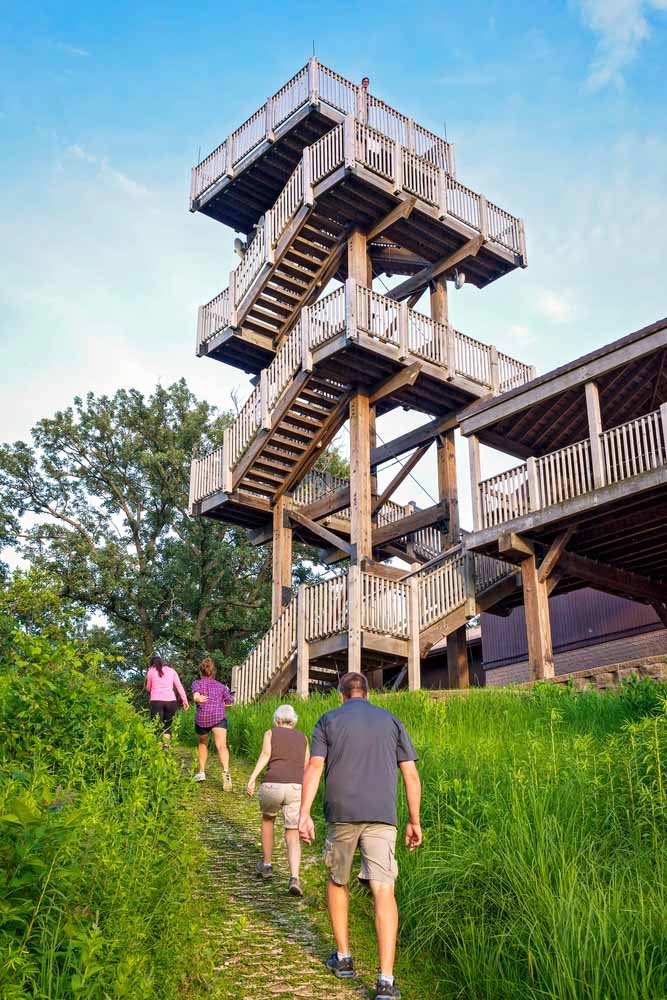 Climb high above the trees at Hitchcock Nature Center. The 45-foot observation tower provides the opportunity to see miles and miles of the rolling Loess Hills of Western Iowa. The towers bird's eye view of the local plants and wildlife really gives you the chance to feel one with nature as you gaze over the tranquil landscape.

More great climbs:
BEST FISHING: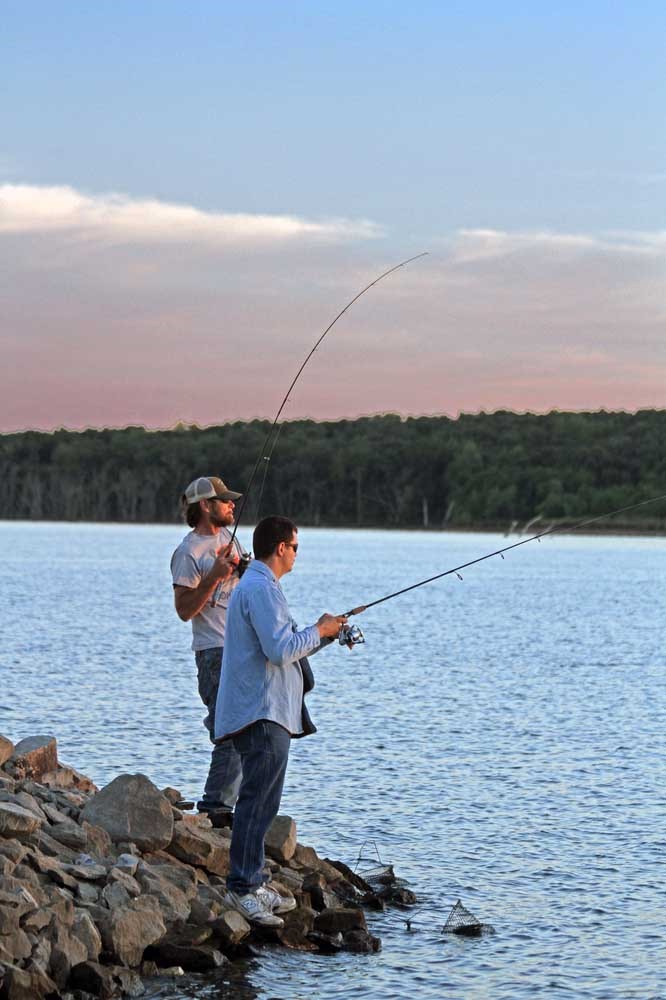 With more than seven different kinds of fish found in Three Mile Lake, you're sure to reel 'em in, no matter your fishing style. The lake is stocked with many largemouth bass and walleye as well as catfish and bullheads. Fishing jetties and a large, easily accessible pier provide several shoreline fishing opportunities. Three Mile Lake is also a site for many different style fishing tournaments, for those who have the skill to fish competitively.
More great fishing holes:
BEST BOATING: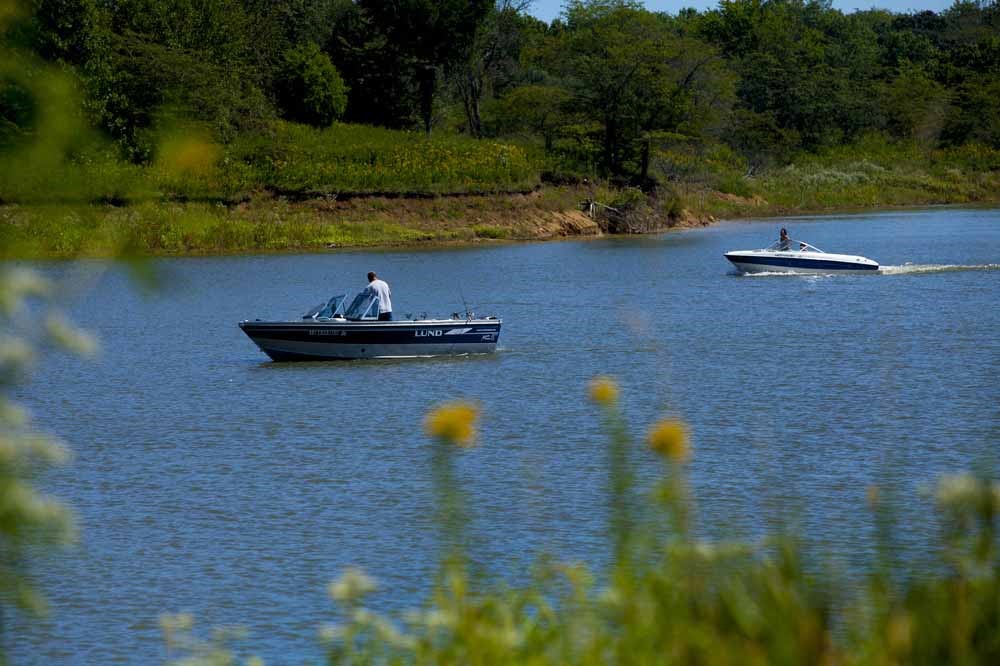 Whether you plan to bring your own boat or rent one from Honey Creek Resort Marina, you are destined for a day packed full of fun on Lake Rathbun. This massive body of water (more than 11,000 acres) provides the perfect playground for more than a dozen boating styles from pontoon and speed boats, to paddling, kayaks and jet skis.

More boating destinations:
BEST BEACH: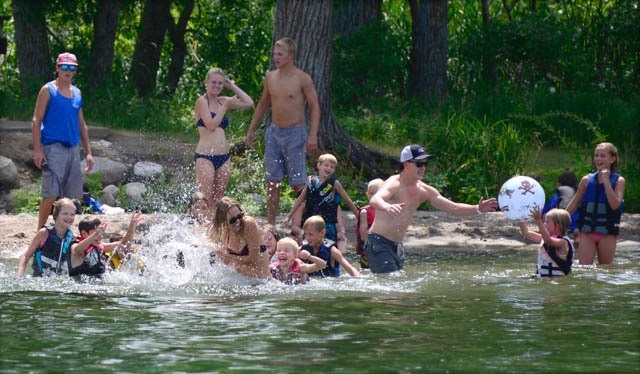 Gull Point Complex offers not just one beautiful sandy beach, but a choice of five. Four are on the shores of West Okoboji (Gull Point, Emerson Bay, Pikes Point and Triboji). The other, and largest, is Crandall's Beach, located on Big Spirit Lake just a few miles north of Marble Beach State Recreation Area. While called a beach, the Marble Beach shoreline is rather rocky with little sand. Together the complex of state areas provides plenty of picnic shelters, campgrounds, playgrounds and recreational opportunities to go along with all of its beaches.

More swimming beaches:
BEST HIKE: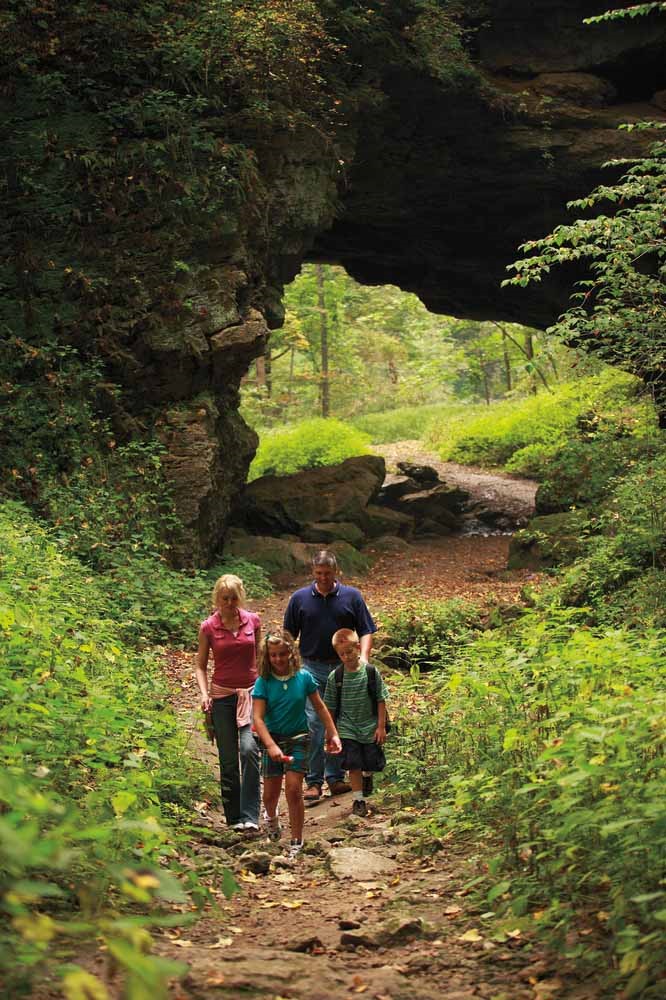 Most of Iowa's parks offer hiking, but not many offer hiking underground! At Maquoketa Caves State Park, you'll encounter wooded areas, fielded surroundings and caves that are several feet tall. Some of the caves may require you to crawl at times to navigate them. You may get dirty exploring the caves so dress accordingly and bring a flashlight.

More great hikes:
MOST ADVENTUROUS: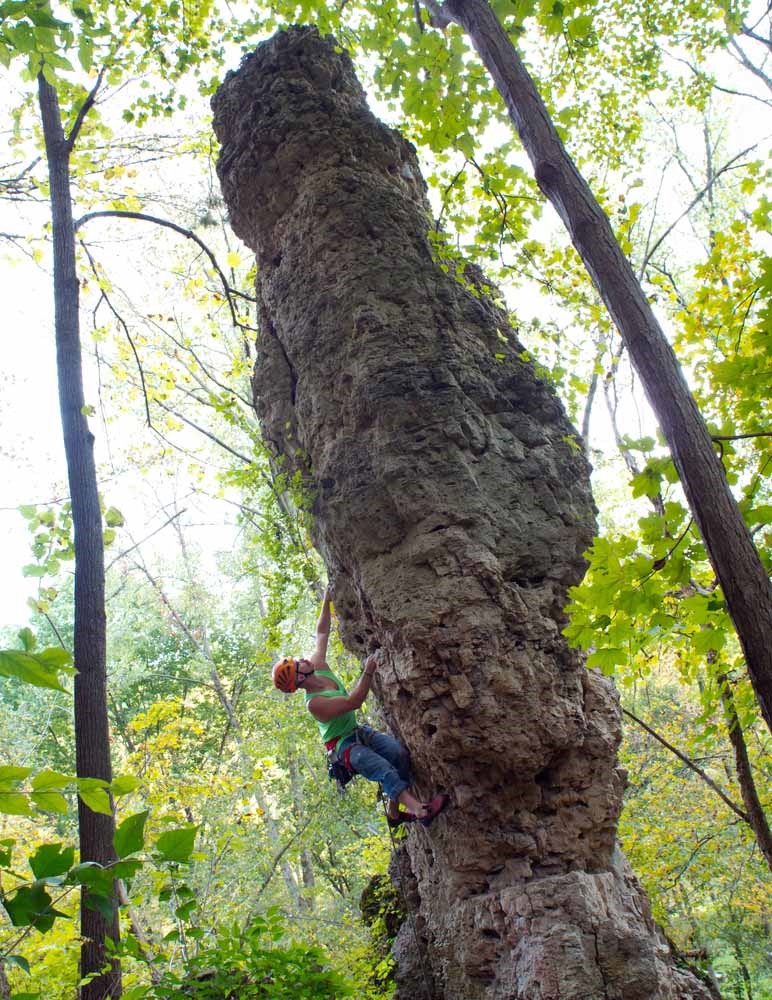 Look out below! See Iowa from a new perspective by scaling a rock wall at Pictured Rocks. This park offers different levels of hiking and rock climbing for every skill set. Whether you hike or rock climb, you're bound to leave with a little dirt under your fingernails and some remarkable memories.
MOST ACCESSIBLE: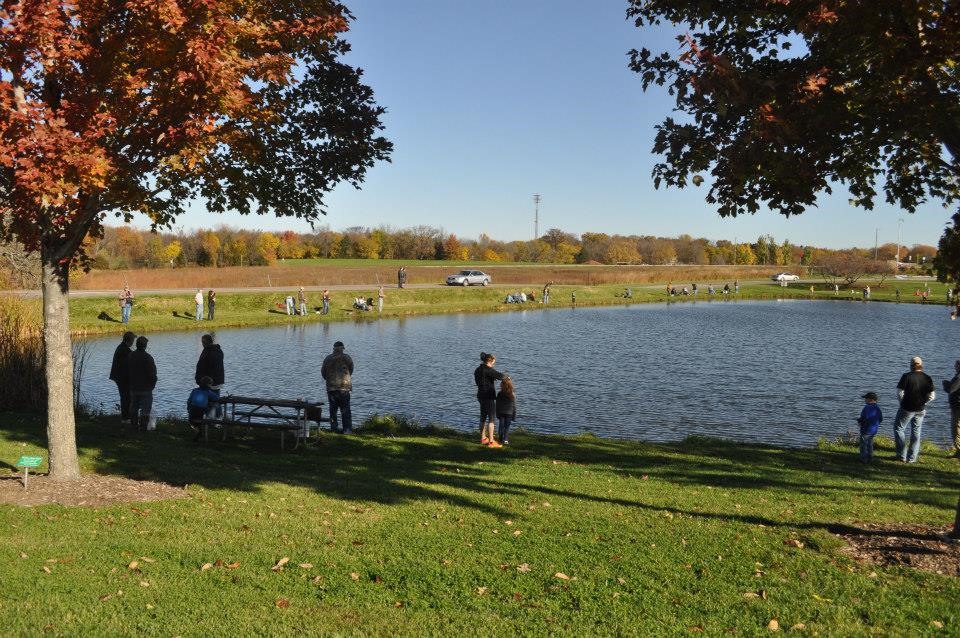 Discovery Park's 85 acres include a reclaimed farmstead, outdoor raptor enclosure, the Muscatine County Environmental Learning Center, a 1.5 mile paved trail and a handicapped-accessible fishing dock. The park also offers a variety of events throughout the year ranging from archery to raptors.

More accessible parks: