There's no better summer photo opportunity than a selfie in a sea of sunflowers. In fact, that's the greatest late-summer draw at Pheasant Run Farm near Belle Plaine. What started as a family row crop and farrow-to-finish swine farm is now a beautiful and relaxing summer destination where visitors can spend a cool summer morning picking their own flower bouquets from an overflowing garden.
Diversifying the Farm
After they started farming in 1992, Ann and Eric Franzenburg started searching for ways to diversify their farm to make the most of their owned acres. They started growing culinary herbs, working with the Benton Development Group on a grant from the U.S. Department of Agriculture to investigate growing practices in Iowa, discovering that culinary herbs do well in Iowa's soil and conditions. This led to the couple building a greenhouse and adding medicinal herbs, fresh produce and cut flowers to their operation, then acting on their dream of sharing their peaceful country escape with the public.
"Our goal was to create a way for customers – both from farmers markets and retail florist shops – to get a taste of what it looks like and where those products come from," Ann said. "We wanted it to be a very pure experience in nature, simple and focused on what it is. We're a farm."
Flower-Filled Fun
After adding a sunflower field to their property in 2019, the Franzenburgs finally welcomed guests to their farm in August for Pheasant Run Farm's Sunflower Experience. For 10 to 14 days during peak blooming in early to mid-August, you can wander through the sunflower fields, pose for photos with well-placed props, cut your own sunflower stems to take home and stand atop viewing platforms to admire the sea of yellow and green accompanied by bright blue skies.
Then in 2020, they opened their flower-cutting operation to the public. Now, on weekends starting in early to mid-July, visitors can spend the morning creating their own bouquets out of annuals, zinnias, lilies, celosia, gladiolas, dahlias, interesting fillers and more, all of which are uncommon in typical flower shops. After gathering flowers, visitors pay by the stem and take their colorful creations home along with photos and memories featuring the best of Iowa's scenery.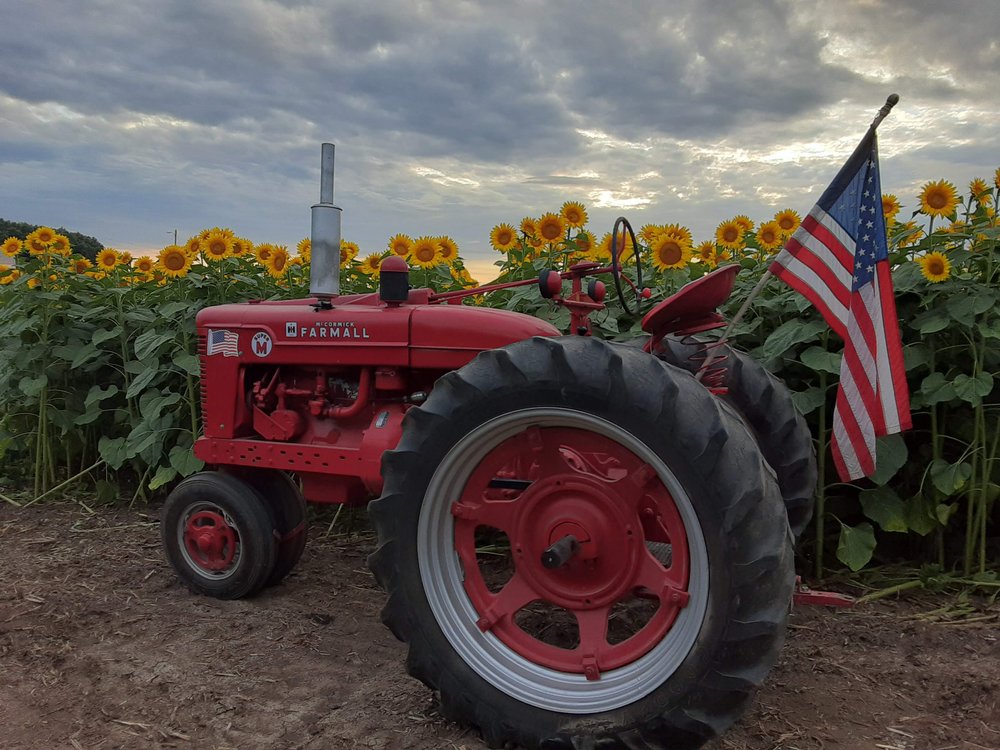 But such great views don't always bloom on a man-made schedule. As flowers and weather can be finicky, Ann encourages visitors to check Pheasant Run Farm's website or Facebook page for official dates to plan accordingly.
"Our main challenge is that we can't set an opening date months in advance, so we have a pretty big social media campaign to let people know what's happening and when," Ann said. "And that's one of the joys of farming we want to share, that you don't always have something when you want it, and that's what makes having it and experiencing it even more exciting."