Iowa is a proud agriculture state, and no one loves to brag about it more than Iowa farmers. These farms open their acreages up to the public to show off their hard work, share the stories of the industry and, of course, let visitors interact with their animals. Add these spots to your spring or summer bucket list to get up close to cows, horses, pigs, goats, llamas, alpacas and even kangaroos!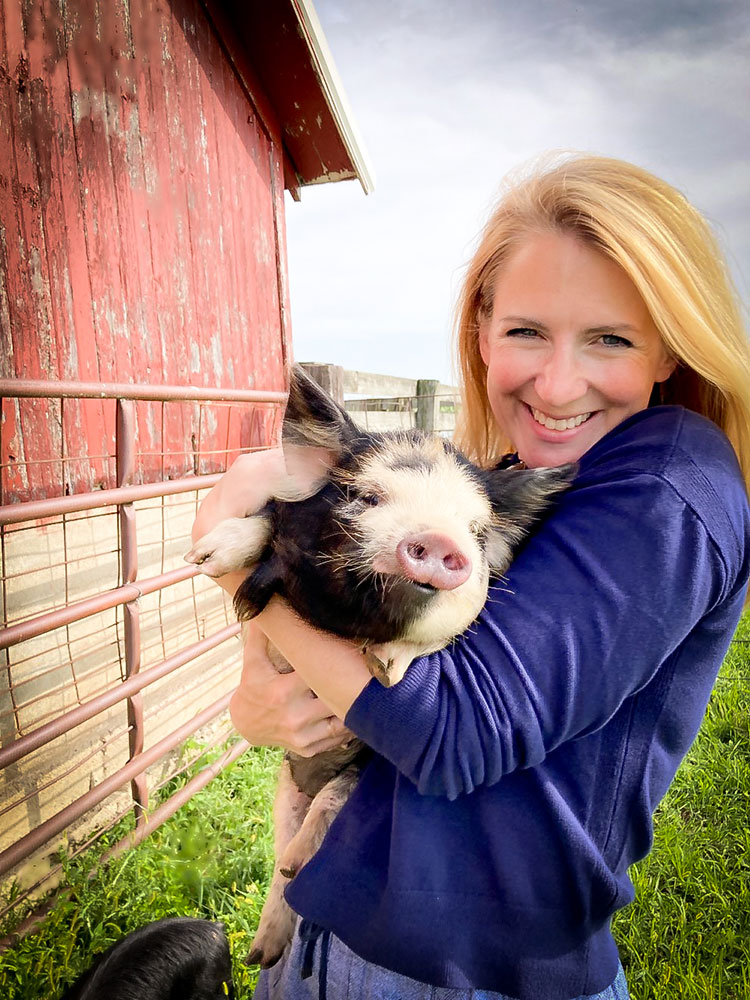 Goats and pigs and a llama, oh my! This family-owned farm in Cedar Falls offers a variety of animal experiences for the family. Test your flexibility and concentration with piglet and baby goat yoga classes, hike the prairie trails with an animal companion, feed Leonard the Llama or have your own "cuddle fest" with the goats.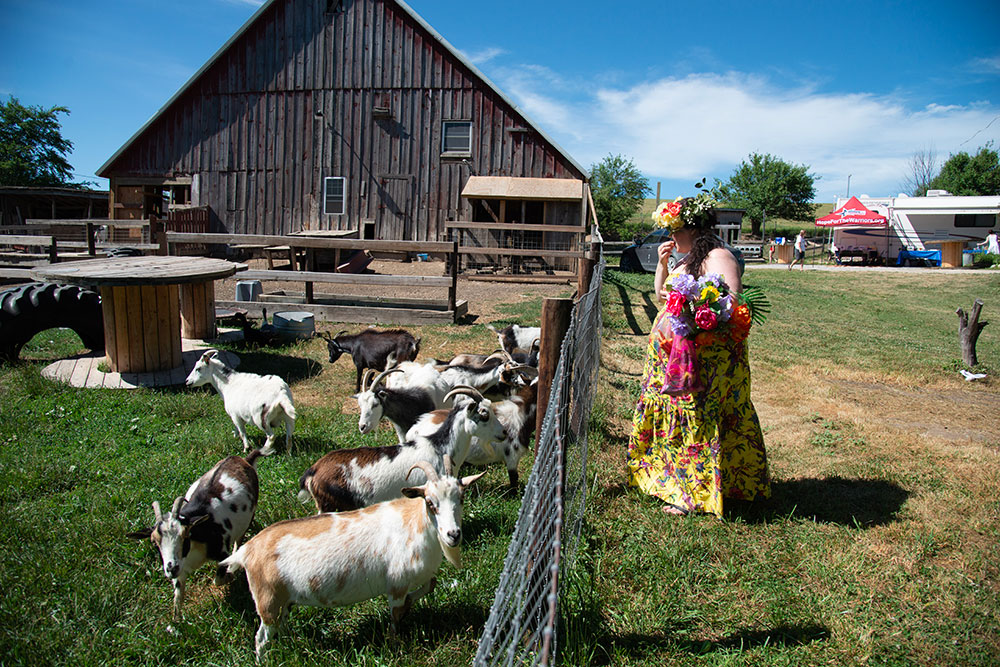 This 15-acre retreat includes a menagerie of animals. Book a stay at one of the farm's yurts or charming cabins and spend the weekend exploring its winding, wooded trails alongside a llama or the horses and ponies that roam freely. Guests can also feed the potbelly pigs "piggy popsicles," collect their own eggs, play with the goats or simply relax around their cabin's firepit. The farm also offers events throughout the summer, including yoga and immersive fantasy experiences.
Take a wagon ride into the woods to hand-feed the buffalo on this family farm dating back to 1854. Tours include history about the bison and the farm. Other wildlife — deer, sandhill cranes, hawks, songbirds and eagles — sometimes also make appearances. Reservations are required.
Goats on trampolines may sound strange, but visitors to this Aronia berry farm can't get enough of this comical sight. Schedule a tour of the farm or attend one of its year-round events to see it for yourself as well as interact with the goats, sheep, pigs and mini donkeys for Insta-worthy photos.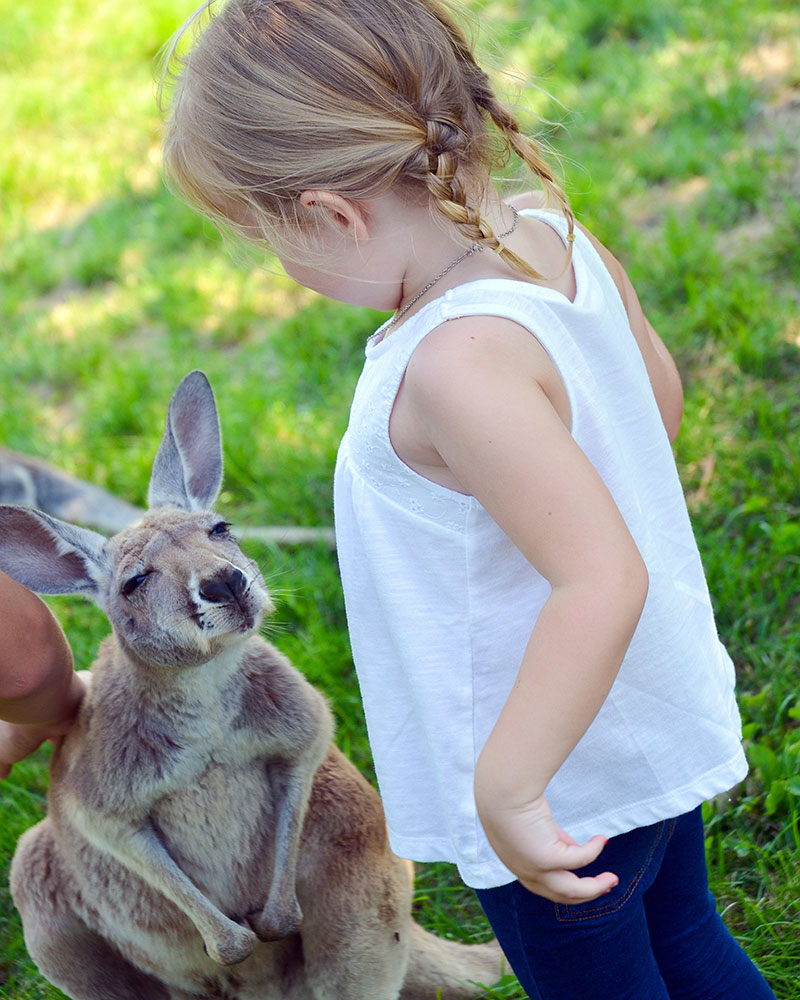 Kangaroos in Iowa? That's right, visitors to this dairy farm can experience a piece of Australian wildlife along with a hands-on agriculture adventure. Schedule a tour to pet and feed the kangaroos, bottle feed calves, learn how to milk a cow, make homemade butter and sample Hansen's products and ice cream.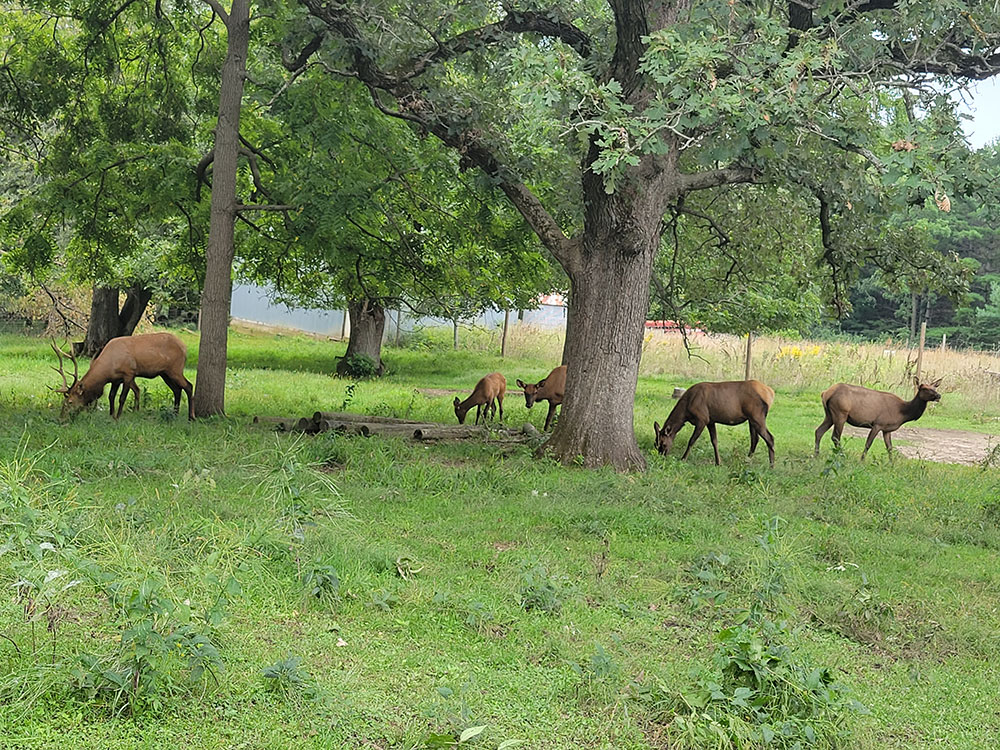 This 723-acre park features various outdoor recreation opportunities along with the chance to see Iowa's natural wildlife. Drive past or walk around the bison and elk enclosure or stop by the bird enclosure to see chukar, pheasants, quail and turkeys up close.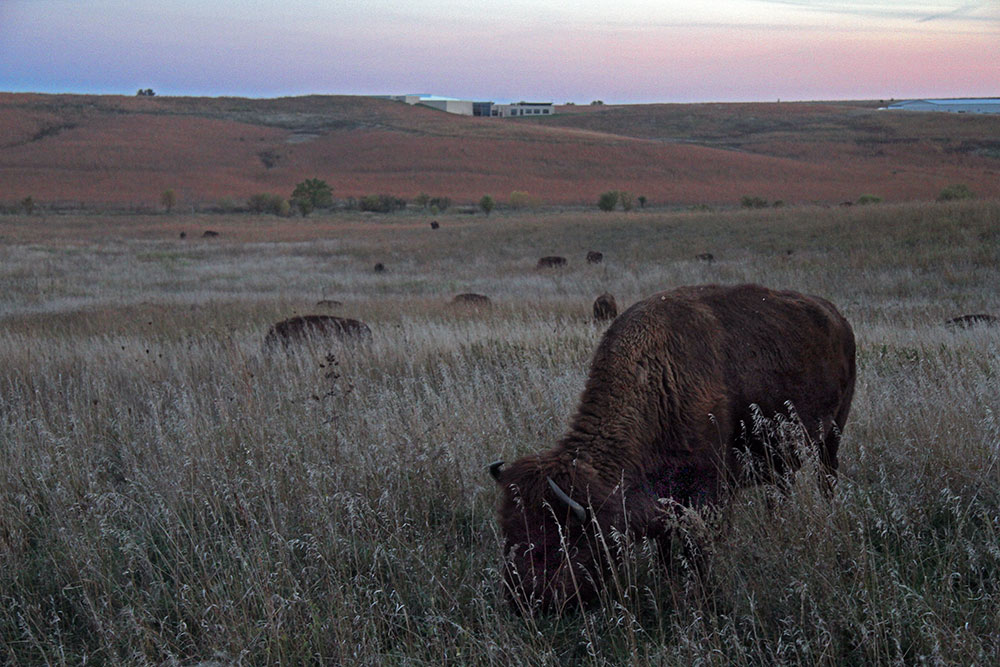 Enjoy a moment of solitude and beautiful views with a scenic drive through restored tallgrass prairie. Keep an eye out for the herds of bison and elk that freely roam the 5,600-acre enclosure. Stop by the Learning Center to learn more about Iowa's prairie grasses and natural wildlife.
This safe haven for rescued farm animals offers weekly "sanctuary strolls" to meet and feed animal residents, explore the unpaved walking trail, learn the animals' stories and have a vegan picnic. They also hold events throughout the year and have an onsite store.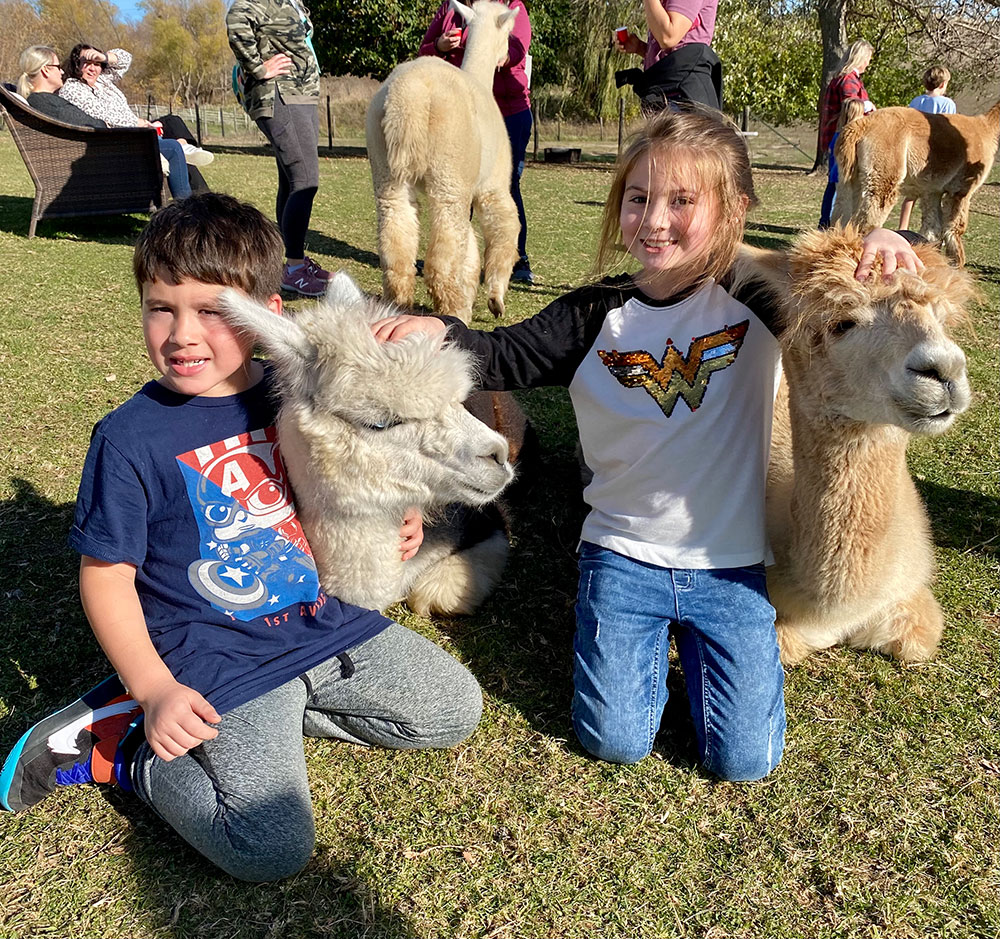 Get up close and personal with quirky alpacas. Every weekend, the family opens the alpaca enclosure for guests to pet, feed and enjoy the many personalities these fuzzy creatures have. Entrance and pet food is free (donations are welcomed). Alpaca wool products are available for purchase in the onsite store. For a more intimate experience, book a hike with an alpaca, which are held throughout the week, to further explore the farm.