If you're looking for a fun family-friendly activity outside the daily grind, try a three-hour guided trail ride at Westercamp Rent A Horse in Farmington! It's a great way to see the beautiful Shimek State Forest. And, even better, cell phones don't work in the forest, so you really do get away from it all the whole trip.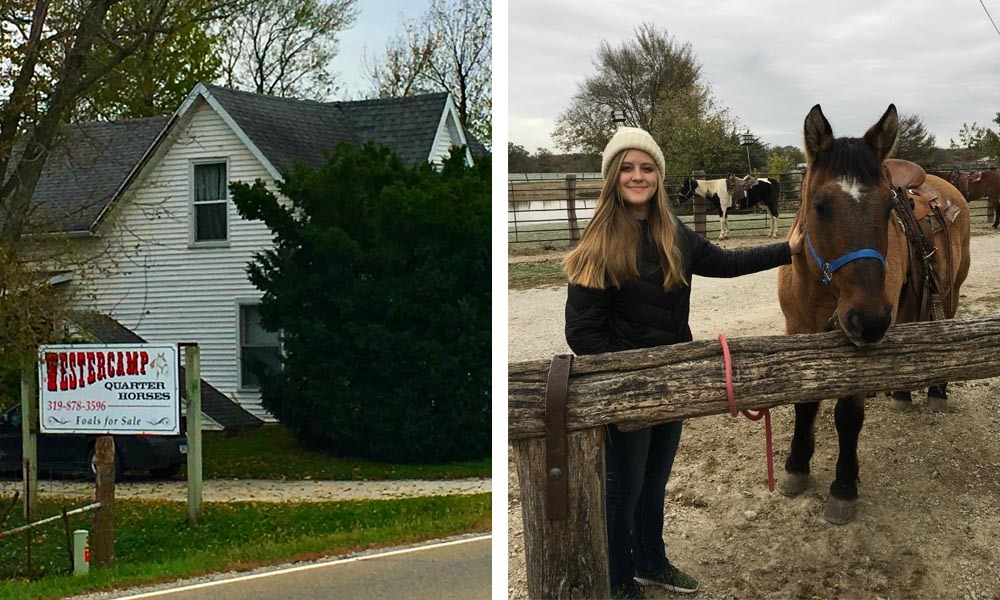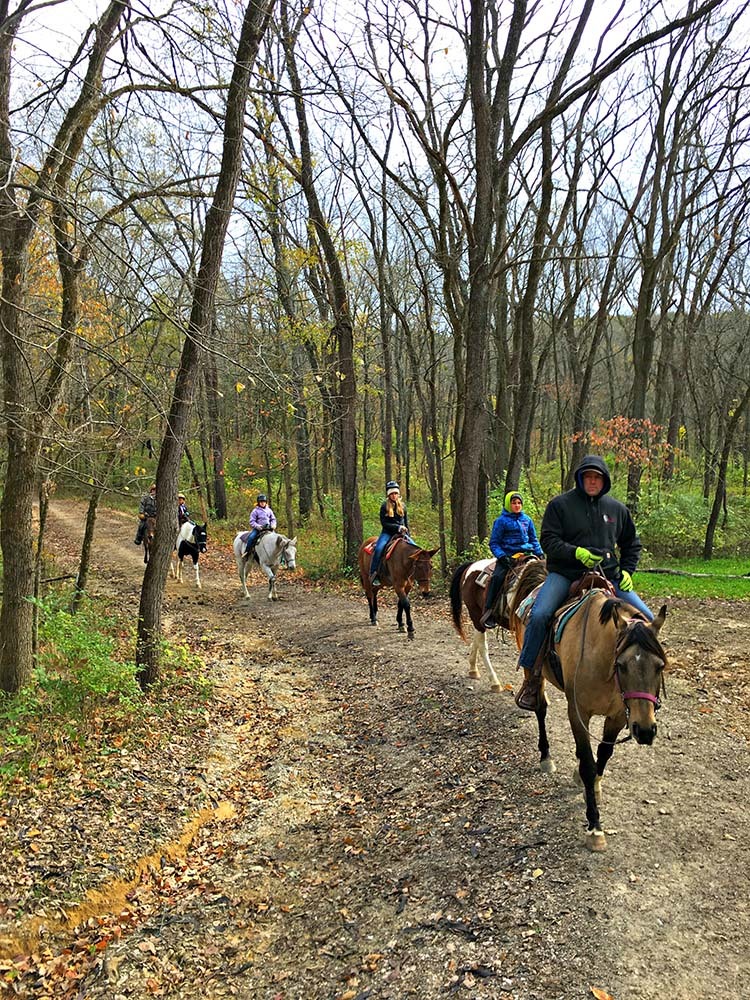 Westercamp Rent A Horse has a wide variety of trained horses and mules for all sizes and types of riders. It doesn't matter if you're an experienced or a beginner rider, they've got the right horse for you. They also provide helmets, but you can sign a waiver if you don't want to wear one. In addition to horses and mules, they also have geese, dogs, cats, llamas, and chickens at their property. Our kids ran from one animal to the next, excited to say hi to each and every one!

When you arrive at Westercamp, the guides help you up on a saddled horse, give you a quick tutorial on how to ride a horse, and away you go. Saddle-up to riding happens pretty quickly so you won't have much of a chance to think about not being able to ride a horse if you're inexperienced like we were.

The trail ride begins on Westercamp land and heads pretty quickly into the Shimek State Forest. All of the horses know the drill and follow along very nicely. Occasionally a few might try to eat leaves along the way, but for the most part, they just follow the leader.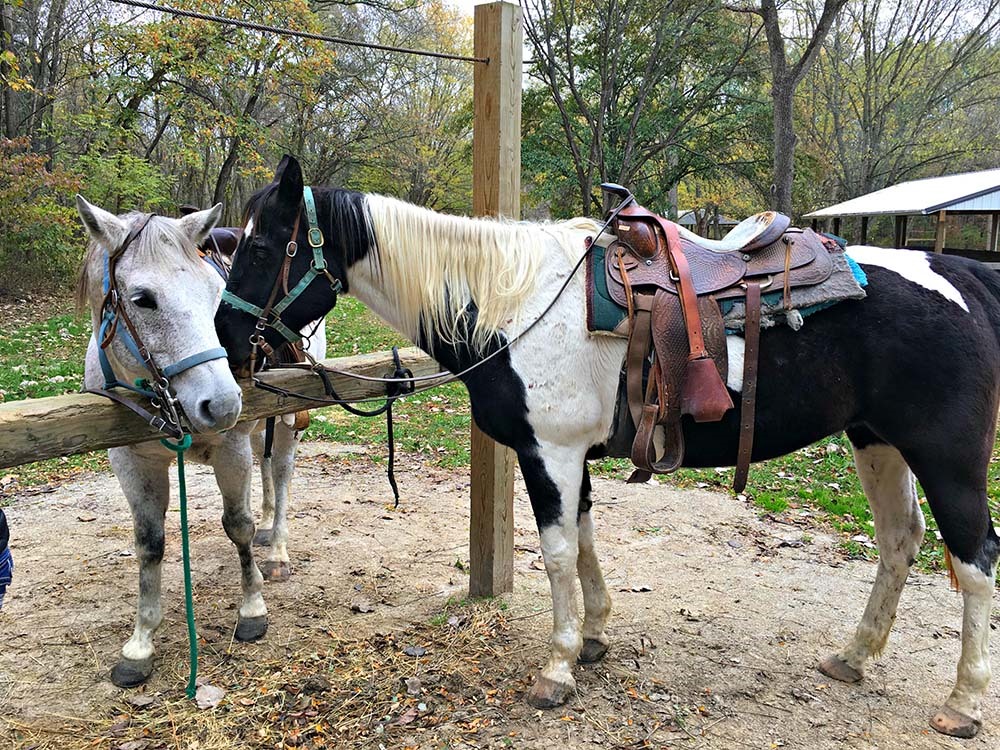 The trails lead up and down hills, around water, and into a horse campground at Shimek State Park. When you reach the campground, Westercamp guides provide a snack and drink, and help you get off the horses for a bathroom break (important for both coffee drinking parents AND children) and to stretch your legs. Then you saddle up again and head back to the Westercamp property. The time flew by and before we knew it, our trail ride was over!

Call ahead to make reservations because they fill up most weekends. At $35 per person for the three-hour trail ride and included snack, we thought the price was pretty reasonable. Our kids had such a great time on our trail ride. It was the first time the younger two had ever been on a horse alone and everyone enjoyed the experience.

Story and photos by Michelle Marine from Simplify, Live, Love