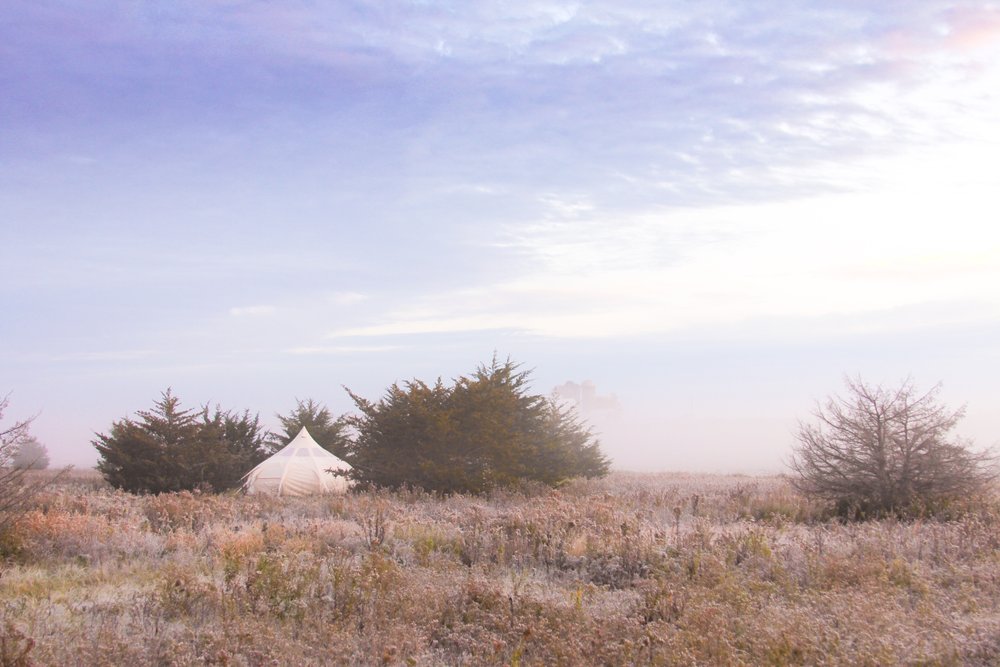 When visitors step foot onto Three Pines Farm, they are instantly immersed in the surrounding tall prairie grasses and cornfields, the fresh country breeze and the most mesmerizing big sky views. The fifth-generation family farm is nestled outside of Cedar Falls and offers a broad range of charming and rustic experiences – from hands-on folk school classes, baby goat yoga, private picnics and dining experiences to live music and most simply, the happy chance to hang out with Leonard the Llama.
Private Oasis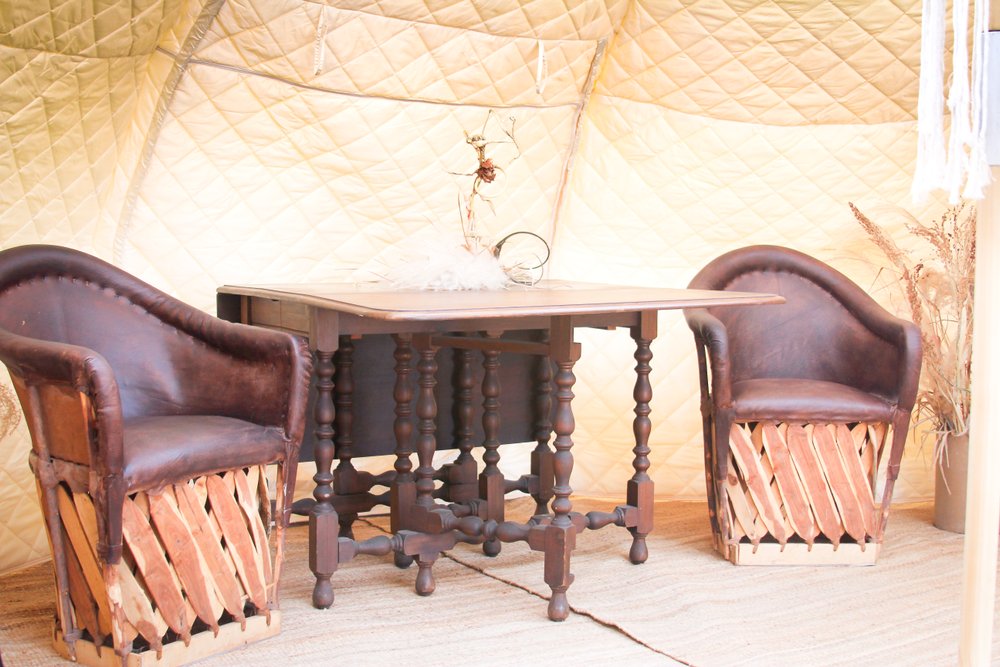 And now, guests can enjoy the tranquility of country life in a new way – glamping on the farm prairie. Tucked back in the 26 acres of remnant prairie, the Australian-made tent offers a private oasis with luxurious and exquisitely unique features, including a stargazer roof, linen bedding, a handcrafted English stove and beautifully curated vintage and local artisan-made pieces.
"It was something people were missing," owner Kara Grupp said. "On social media, we connected with people around the world who were asking to come and visit, but we didn't have a space for them to stay. Then a friend suggested putting up a tent and it all kind of fell into place."
Life on the Farm
During their stay guests have the freedom to choose between various activities on the farm. For those seeking nature immersion and quiet restoration, they can explore the prairie trails in solitude, or with a pig or baby goat as a joyful hiking companion. Otherwise, outdoor seating beckons day and night, inviting guests to peacefully enjoy a summer sunset followed by a cozy campfire.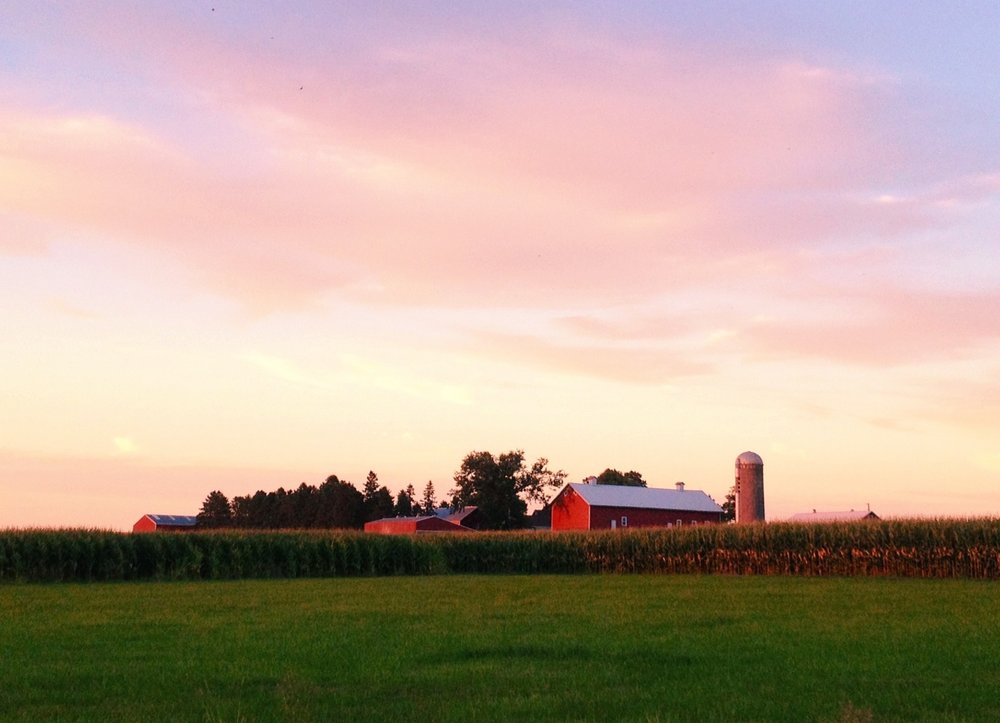 For a true farm experience, guests can book farm tours and workshops. Learn what a real, working farm looks like with a farm tour. Get up close and personal with the animals with private pig or baby goat yoga sessions or put your hands to work learning new folk school skills and crafts with experienced instructors who guide you in creating anything from traditional soapmaking and French crepes, to artisan rock wrapping and more, available year-round.
After a long day exploring the farm, visitors can also customize their own dining experience. The farm is known for its food, from elegant cheese plates to comforting soups and pies. Stroll up to the farm kitchen for a meal or a treat. The homemade ice cream is a must-try.
No matter what adventures are chosen, any experience at Three Pines Farm is sure to be a memorable one. Learn more about the farm and its glamping tent and book your own experience on their website.
More Iowa glamping experiences: