Iowa's small towns are often overlooked, but are home to a variety of hidden gems. From cute boutiques and classy restaurants to award-winning museums and exciting outdoor recreation, these charming communities have proven to be road trip worthy.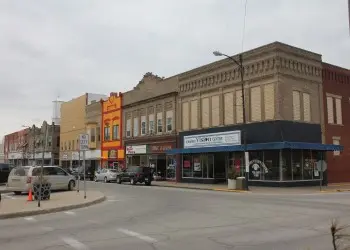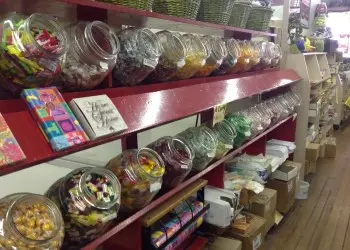 Things to Do
Bike or XC ski the Cinder Path, Iowa's first rail to trail project. It features 14 miles filled with wide-open views of native prairie and timber as well as amazing opportunities to catch a glimpse of wildlife like deer, rabbits and foxes.
Step back in time with a visit to Piper's Grocery, where handmade candy surprises and delights. Try their homemade turtles made with the owners' original family recipe that's been in use for over 100 years.
Stop by the Lucas County Historical Society Museum and explore the 1908 A.J. Stephens House, which is listed on National Register of Historic Places. You can also learn more about the surrounding pioneer buildings which include a church, school, log cabin, barn, blacksmith shop, and the John L. Lewis building where society artifacts are displayed.
Places to Eat
Start your day off right at Letz Eat, known for jumbo pancakes so massive they had to special order plates big enough to hold them. Or enjoy a regular serving of classic breakfast dishes.
Enjoy a modern meal in a historic building at the Iron Horse Charitone, located inside Hotel Charitone. The building's beautifully restored terra cotta, ceramic mosaic tiling and original neon sign further add to the amazing ambiance.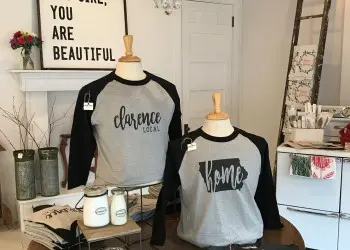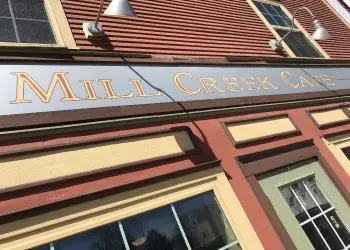 Things to Do
Stop by Onion Grove Mercantile to discover modern farmhouse decor, vintage treasures, holiday gifts, soaps, candy and more.
Explore new fashion trends at Stay Golden Sunless Boutique. This boho-inspired shop boasts beautiful clothing and accessories for all bodies alongside organic bath & beauty products.
One of the few rock shops in Iowa, Hound Dog Rock Shop is home to a vast collection of rocks, minerals, gems, geodes, and crystals crafted into metaphysical and custom-made jewelry.
Places to Eat
Thrill your tastebuds at Demeter's Market, where deliciously baked pastries like cinnamon rolls, sourdough bread, cookies, pies and bagels offer a tasty kickstart to the day.
Indulge in Mill Creek Café's made-from-scratch lunch and dessert creations served in a vintage atmosphere. With fare ranging from American and German to Iowa specialties, BBQ and seafood, any appetite can be satisfied.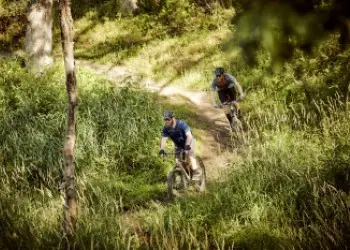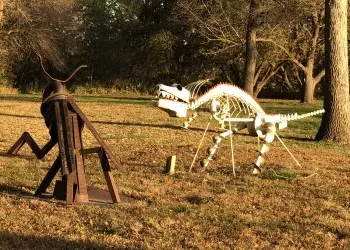 Things to Do
Shop home décor and trendy gifts at Brown Bag & Co. Or discover antiques and handmade artisan items alongside a vintage ice cream soda shop at Nature Ammil.
Embrace the great outdoors at Whiterock Conservancy, which covers 5,000 acres and features miles of hiking, equestrian and biking trails. Stop by the Bur Oak Visitor's Center to learn more about area's agricultural and environmental history. This area has some of the darkest skies in Iowa, making it an amazing stargazing location.
Admire the extensive collection of community art. Check out the Chad Elliot Mural featuring the area's natural beauty, the Main Street Boulevard's native paintings surrounded by permanent shadow casters, the Hybrid Icon lighted beacons celebrating hybrid corn research and the Sculpture Park's interactive art pieces.
Places to Eat
Grab breakfast or lunch at Jenna's Tattooed Confections. The menu also features delicious coffee, frappes, teas and smoothies alongside hand-dipped ice cream treats.
Embrace a hearty meal at La Terraza, whose quality Mexican dishes never disappoint. Dive into a plate piled high with authentic nachos, burritos, enchiladas or tacos.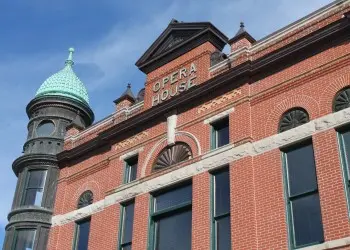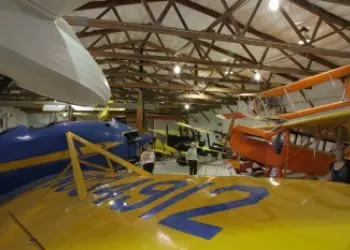 Things to Do
Enjoy a piece of the community's history with a tour of the Warren Cultural Center. Learn all about the restored historic Opera House, then stop by Ed & Eva's downstairs to shop a collection of Iowa-made goods.
Featuring three museums in one, the Iowa Aviation Museum showcases Iowa aviation history, model airplanes, war artifacts and more. Visit the hangar to see over a dozen rare historic airplanes up close, then head to the Pilots Hall of Fame and Aviation Library to learn more about Iowa's contributions to aviation history.
Head downtown to discover two private classic car collections. Foster's features cars, motorcycles, neon and vintage signs alongside other historic memorabilia while Schildberg's holds over 15 antique automobiles on display. Both offer viewings by appointment only.
Places to Eat
The Corner's unique gourmet menu is filled with delicious coffees, smoothies and traditional breakfasts and sandwiches, but be sure to leave room for their old-fashioned ice cream treats and shakes.
Owned by a local family, the Olive Branch is a Greek American restaurant featuring a deliciously large menu that includes everything from sandwiches, salads and seafood to steak, pasta, pizza and more. Local favorites include their Bread Bowl Super Salad or any dish made with their Gyro meat.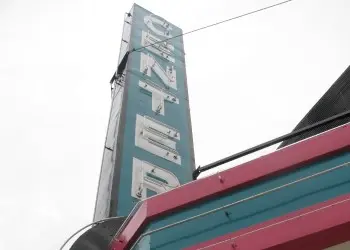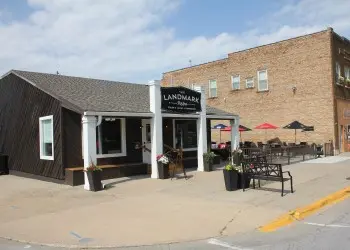 Things to Do
Embark on historical tours throughout the community. Stop by the Herbert Quick Schoolhouse, where the notable Iowa author gained most of his education. Then take a stroll around the historic town square and admire the Grundy County Courthouse, which was built in 1891 and is listed on the National Register of Historic Places.
Dive even deeper into local history with a visit to the Grundy Center Historical Society. Read and listen to native's stories about the community and their time served in the wars as well as view area historical pieces.
Catch a movie at the historic Center Theatre, an Art-Deco era staple in the heart of the downtown. Two screens playing the latest blockbusters paired with concessions serving tasty popcorn and soft pretzels makes for a relaxing night.
Places to Eat
Natural Grind is more than meets the eye; along with serving coffee, smoothies, pastries, breakfast sandwiches and lunch items, you can also shop for holistic health products and unique gifts.
At Landmark Bistro, grab a taste of their famous tenderloin while surrounded by walls covered in historic memorabilia.

Things to Do
Recognized as an award-winning downtown, the Brick Street Historic District features restored buildings, murals and sculptures. Also, the brick roads are the longest original stretch of the Lincoln Highway. Enjoy a three-block walking tour to discover local stories.
A one-day family pass at The Crew Center offers a win-win for everybody with full access to the swimming pool, resistance channel and a splash zone alongside a climbing wall, basketball courts, elevated track and fitness area.
Grab a caffeinated drink at Building Grounds and be wowed by the coffee shop owners' metal artwork on display. Head next door to Heavy Metal Renaissance to admire even more metalwork alongside a gallery of unique pieces made by more local artists.
Places to Eat
At Jojo's Kitchen, you'll have to make a tough decision choosing between hot-out-of-the-oven muffins, flaky turnovers or savory breakfast burritos and more.
Located inside the renovated 19th century Old Fellows Lodge, the Good Fellows restaurant pairs its historic roots with modern American cuisine. Try their burgers, made-from-scratch pizza or any dish that features one of their four signature BBQ sauces.