You've probably heard about RAGBRAI, the world's the oldest and largest multi-day bicycle touring event, but did you know that Iowa has over 2,500 miles of trails and some of the best craft beer you haven't tried yet? It's a delicious cycle that's can't-miss for biking enthusiasts.
If RAGBRAI's not quite your speed, you can still get in on the biking fun by visiting these 10 craft breweries off of five of Iowa's bike trails.
With a variety of entry points, and a plethora of bike-friendly breweries just off the beaten path, it's no wonder the 25-mile High Trestle Trail is one of the most popular in the state.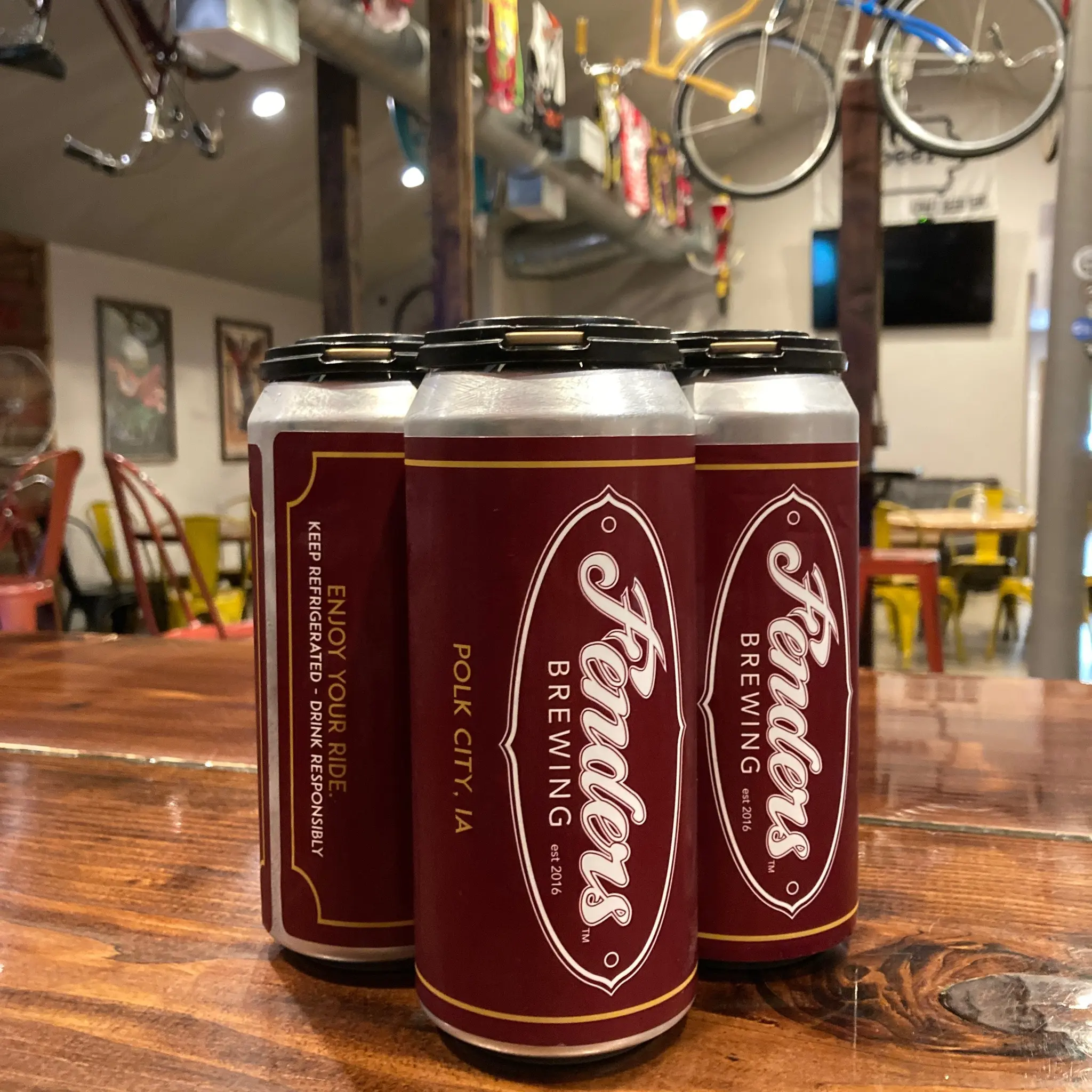 Situated just two miles east of the trail's Polk City access point is Fenders Brewing – an ideal destination for bicyclists and beer lovers alike. And it's not just the name that makes Fenders a home away from home for many cyclists. The 14 craft beers on tap, including Roll With It, Whimcycle, Night Tracks and Moring Ride, complement the brewery's bike-themed décor and keep riders coming back for more.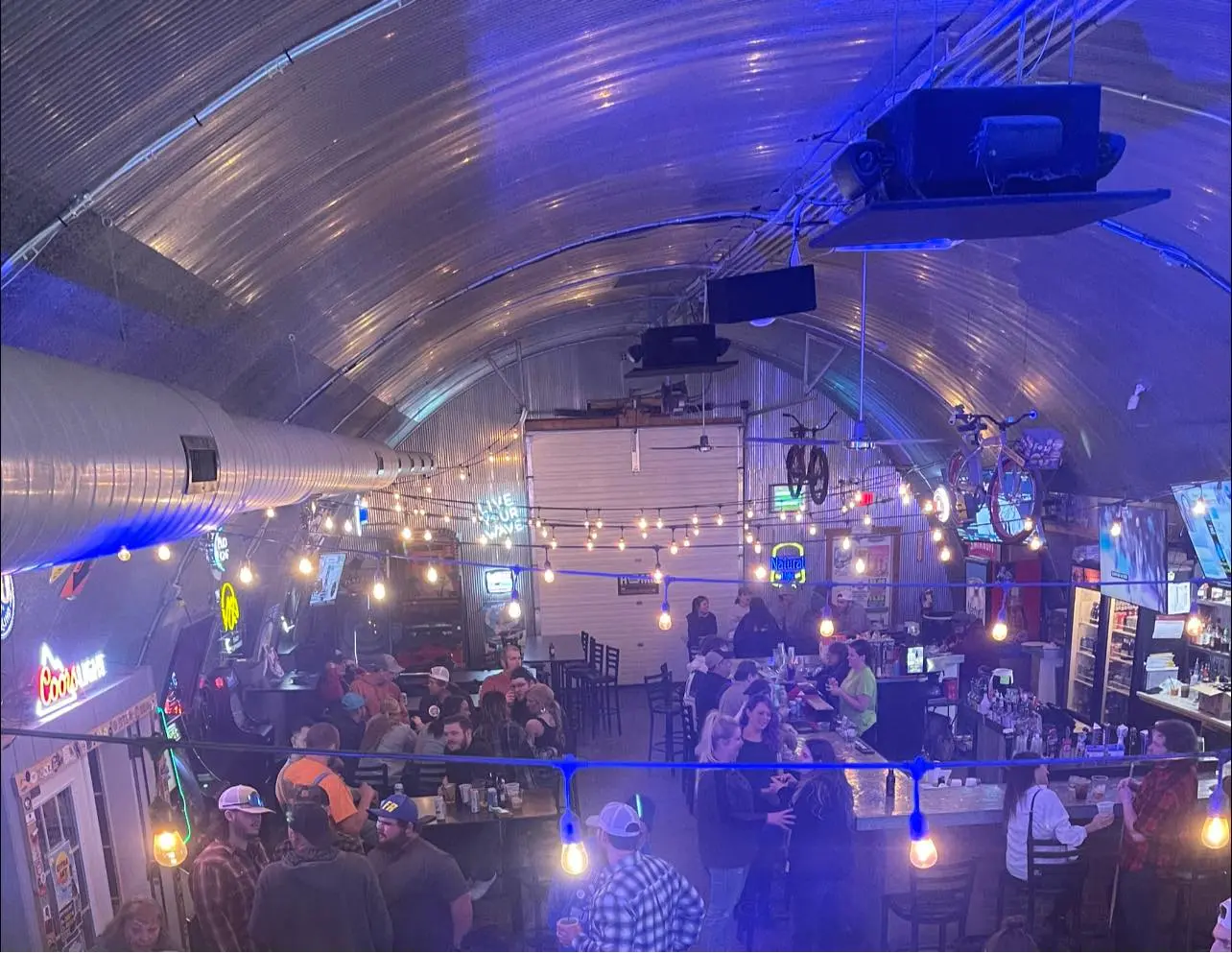 If you get hungry on your journey, be sure to make a pit stop at Flat Tire Lounge – a well-known, cyclist-friendly watering hole just 12 feet off the trail (and 2.5 miles short of the famous High Trestle Trail bridge) in Madrid. While not technically a brewery, Flat Tire offers a selection of local craft beers, a spacious deck, and plenty of menu items to satisfy any craving. It's definitely a pit stop worth pedaling for.
One of Iowa's premier trails, the Wabash Trace Nature Trail stretches 62 miles from Blanchard on the south to Council Bluffs on the north.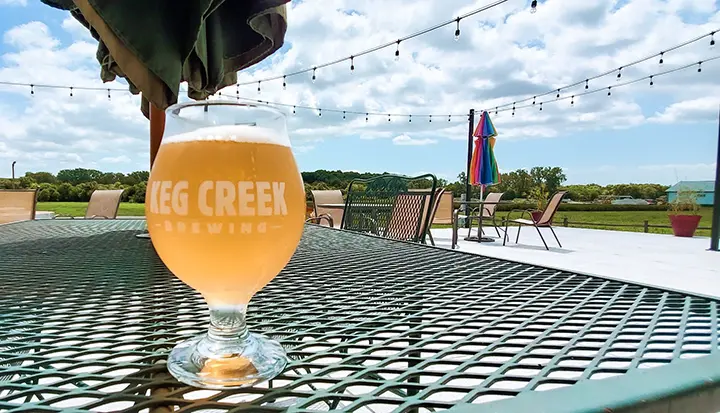 Photo Courtesy Keg Creek Brewing Company Facebook
Situated on seven scenic acres, Keg Creek Brewing Company in Glenwood features a huge outdoor space with plenty of patio seating, yard games, sand volleyball courts, food trucks and beer – lots of beer. With more than 30 varieties of award-winning craft brews, there's something for everyone at Keg Creek.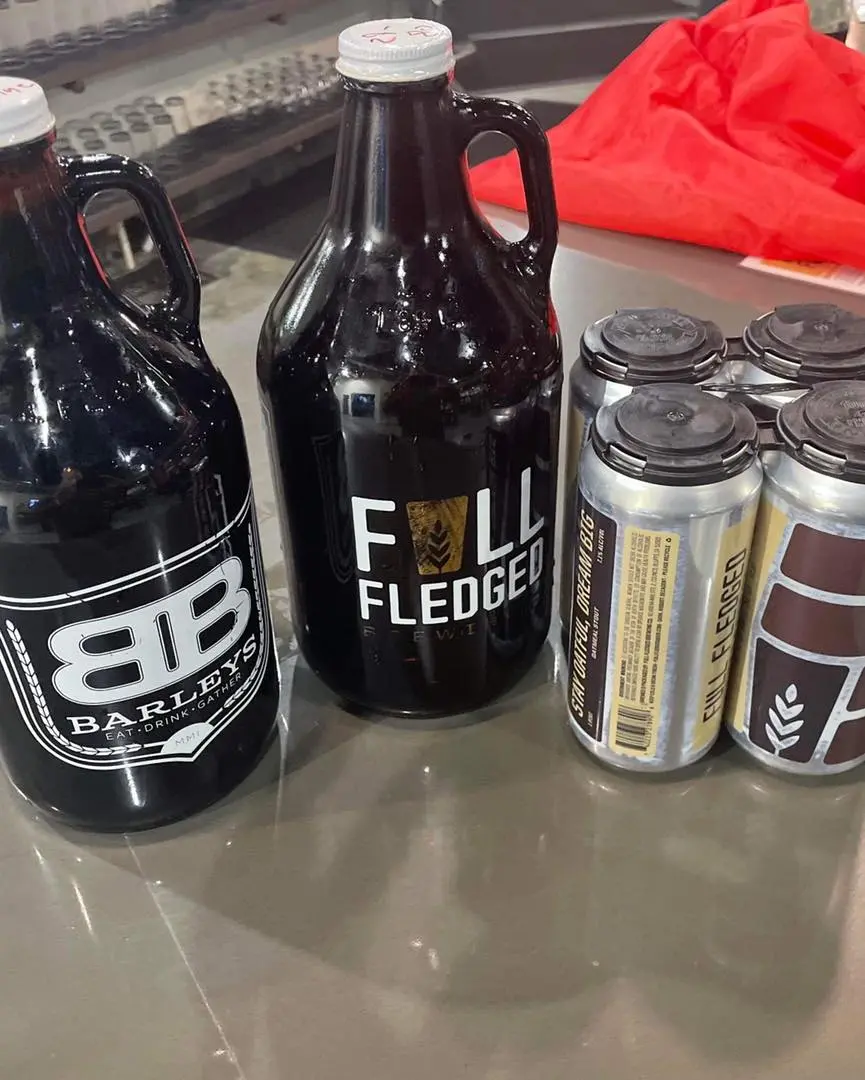 Family-owned Full Fledged Brewing Company is a great place for a pit stop…and a few pints, of course. With a wide selection of craft beers on tap and over-the-top friendly service, you're bound to make a trip back to Council Bluffs for this beer again. Pro tip: try Full Fledged Brewing's selection of juicy IPAs – visitors especially rave about Floyd the Barbarian Session Hazy IPA and Haze Dweller Imperial IPA!
The Cedar Valley Trails feature more than 110 miles of scenic trail loops along the Cedar River. With three of the most popular trails connecting at the modern trailhead in Cedar Falls, this friendly community is a popular destination for cyclists to start – or end – their journey.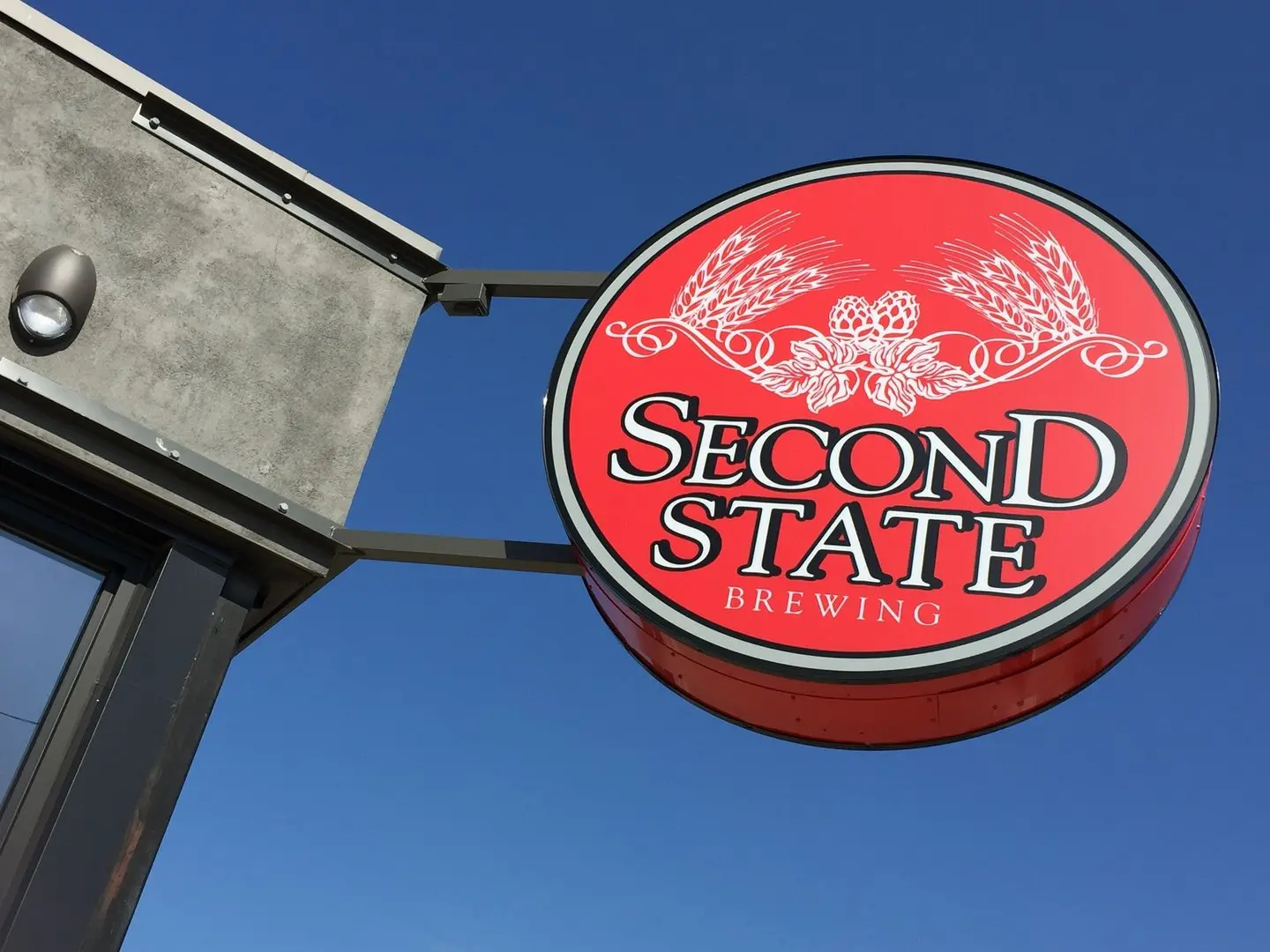 Just a few pedal strokes from the trailhead is Second State Brewing, a newer craft brewery in Cedar Falls that's known for its large patio and malt-forward beers. A popular choice among riders is the Peanut Butter Stout – we suggest you take it out for spin…you just might be surprised.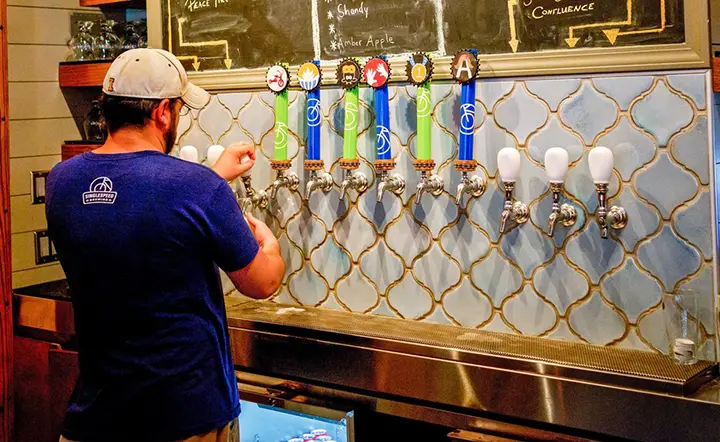 SingleSpeed Brewing Co.'s location in downtown Waterloo offers 20+ beers on tap, as well as a traditional beer hall, beer garden, full-service restaurant, and ample bicycle parking with racks indoors and outdoors. And before it's time to hit the pavement again, riders can take advantage of SingleSpeed's repair station to tighten a few bolts or pump some air into their tires.
The Trout Run Trail features an 11-mile route that surrounds the city of Decorah, and while it may be short, it's regarded as one of the most picturesque in Iowa.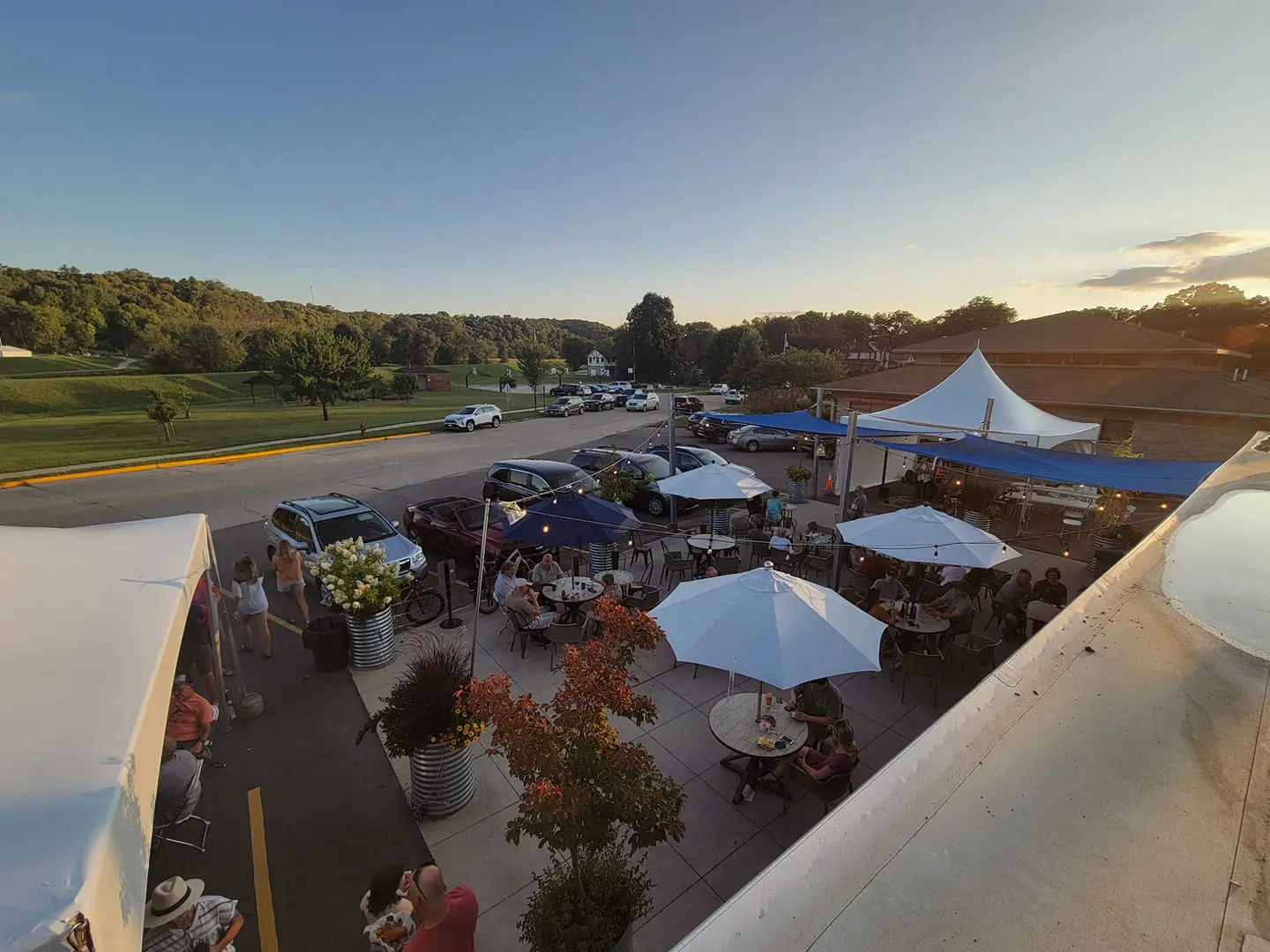 After a challenging climb along steep switchbacks that surround Decorah, you'll want to reward yourself with a tasty ale at Pulpit Rock Brewing Company. With a rotating tap list that balances classic styles with adventurous flavor-infusions, Pulpit Rock is a destination for bikers of all backgrounds and taste preferences. It also boasts a shaded patio and some of the best sour brews in the state. Try a flight to experience all this microbrewery has to offer – you earned it, after all!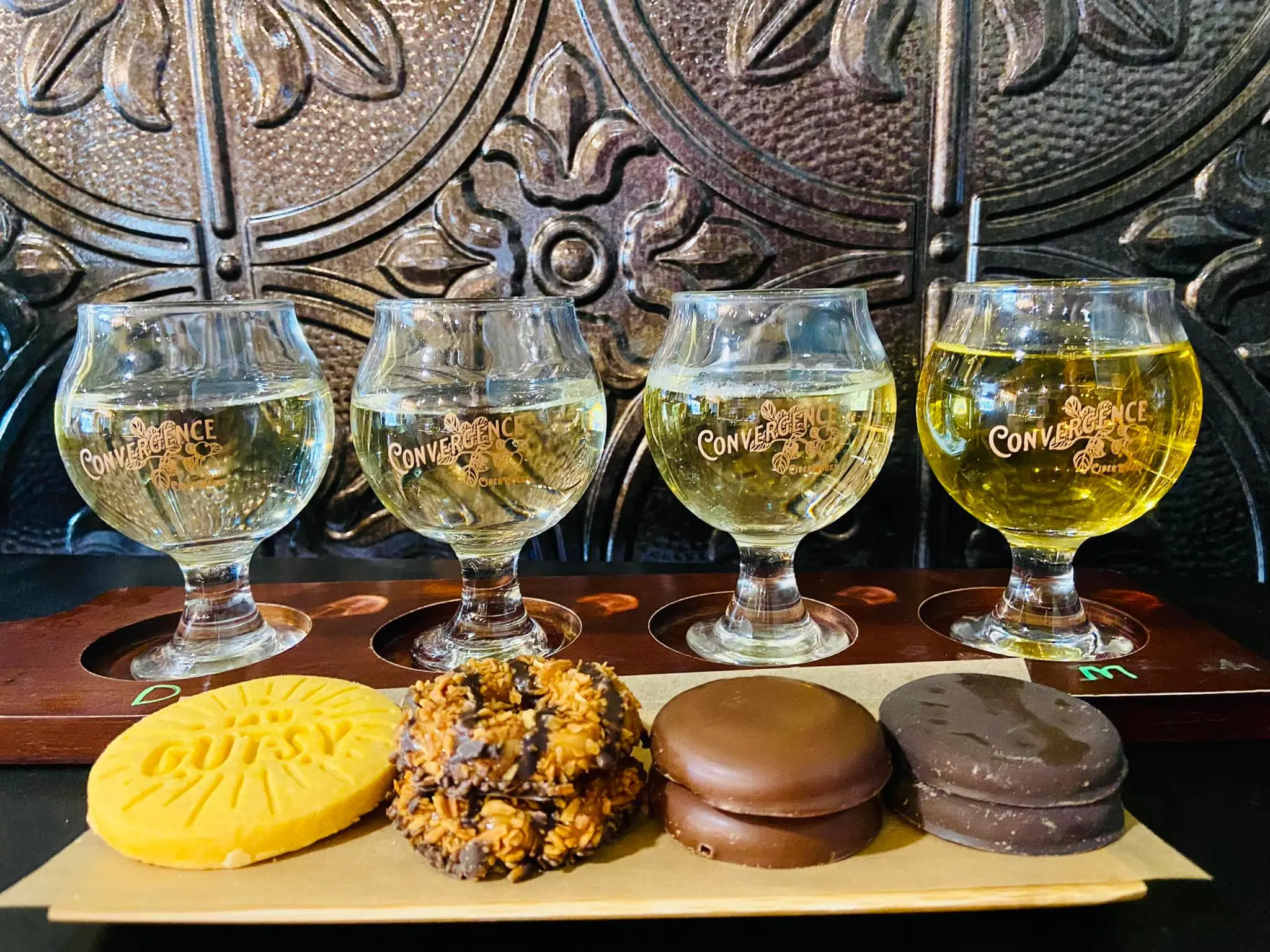 Located at the convergence of the plains and the driftless regions, Convergence CiderWorks is surrounded by hardy apple varieties…and Decorah's high-quality trout streams. From its small (but mighty) selection of easy-to-sip ciders to its renowned smoked trout salad, you'll want to work up a sweat – and a craving for something sweet – before rolling into this local cidery. You heard it here first: hard cider and smoked trout is the next best pairing.
Follow the the Heritage Trail's 26-mile route of a once-bustling railroad into a 450-foot-deep valley past old mining and mill towns as you pedal between Dyersville and Dubuque.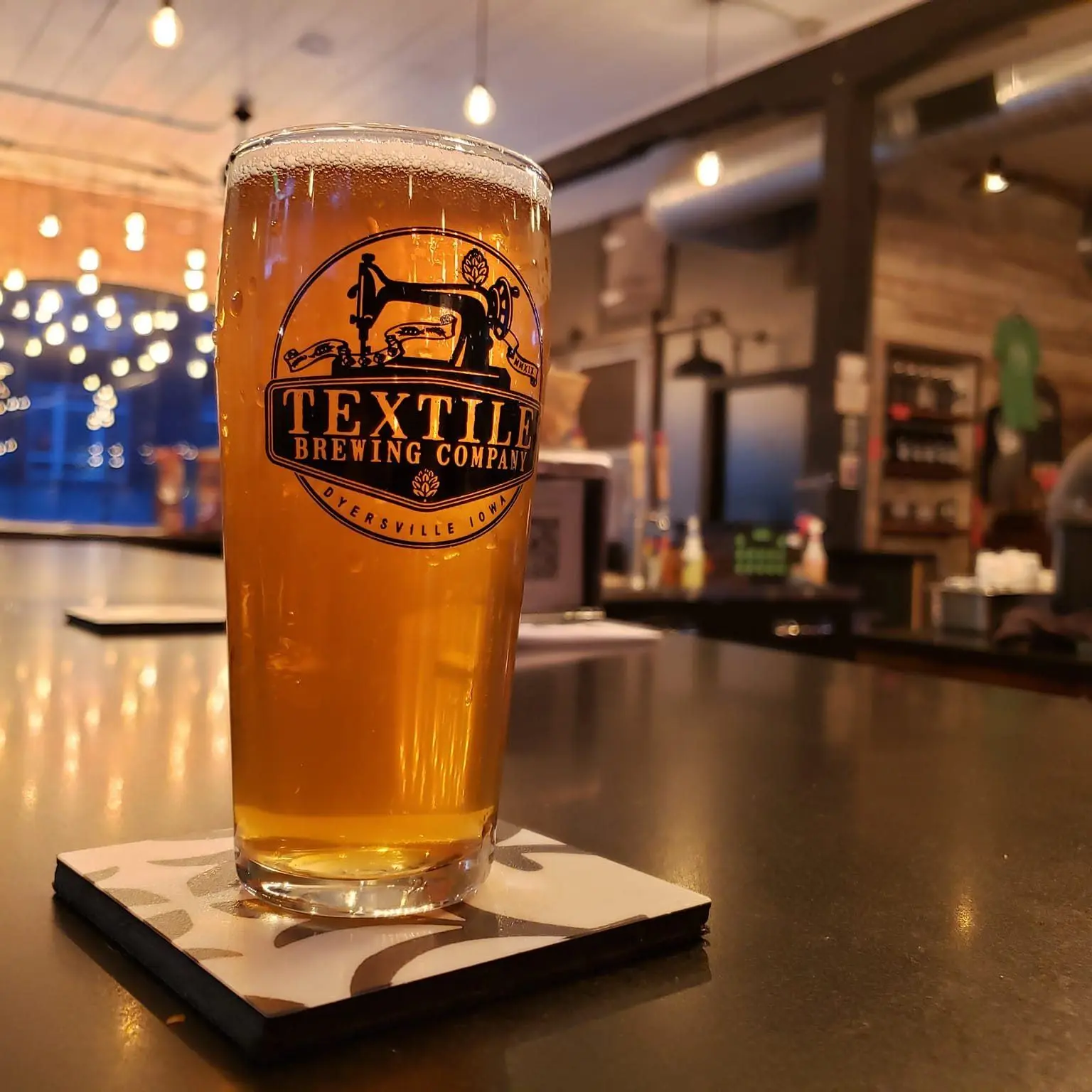 Textile Brewing Company is a community-created microbrewery situated at the far west end of the trail, in the heart of Dyersville. Housed in a former sewing factory, its combination of vintage charm, tasty craft brews and nine kinds of Bavarian-style pretzels will have you dreaming about your next ride back.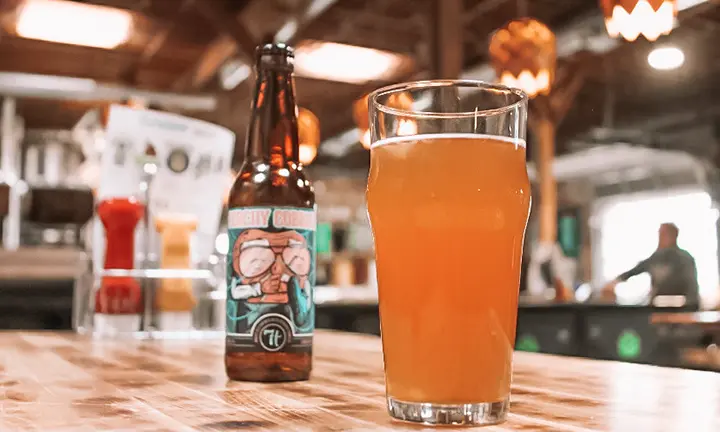 Photo Courtesy 7 Hills Brewing Company Facebook
At 10,000 square feet, 7 Hills Brewing Company offers much more than craft beer. In addition to traditional brew styles including pilsner, red ale, IPAs and others, the German-style beer hall features a full food menu and tables that seat up to 20 people, making it the perfect Dubuque pit stop for you and your fellow riders.
Discover more of Iowa's breweries here.