Visiting a winery or brewery is already the perfect fall experience, but when paired with food, games, live music and more, that's next level. Check out these 10 breweries and wineries offering more than good drinks.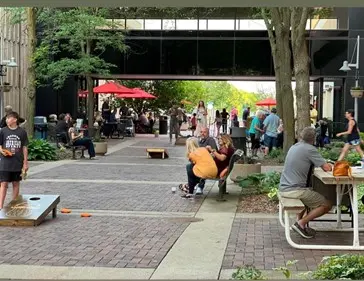 Gezellig Brewing is a female-led, award-winning microbrewery in Newton. It features a cozy taproom, a large variety of beers, as well as ciders and craft sodas. Pair that with Gezellig's pet-friendly courtyard, lawn games and local food trucks and you have one great place to unwind.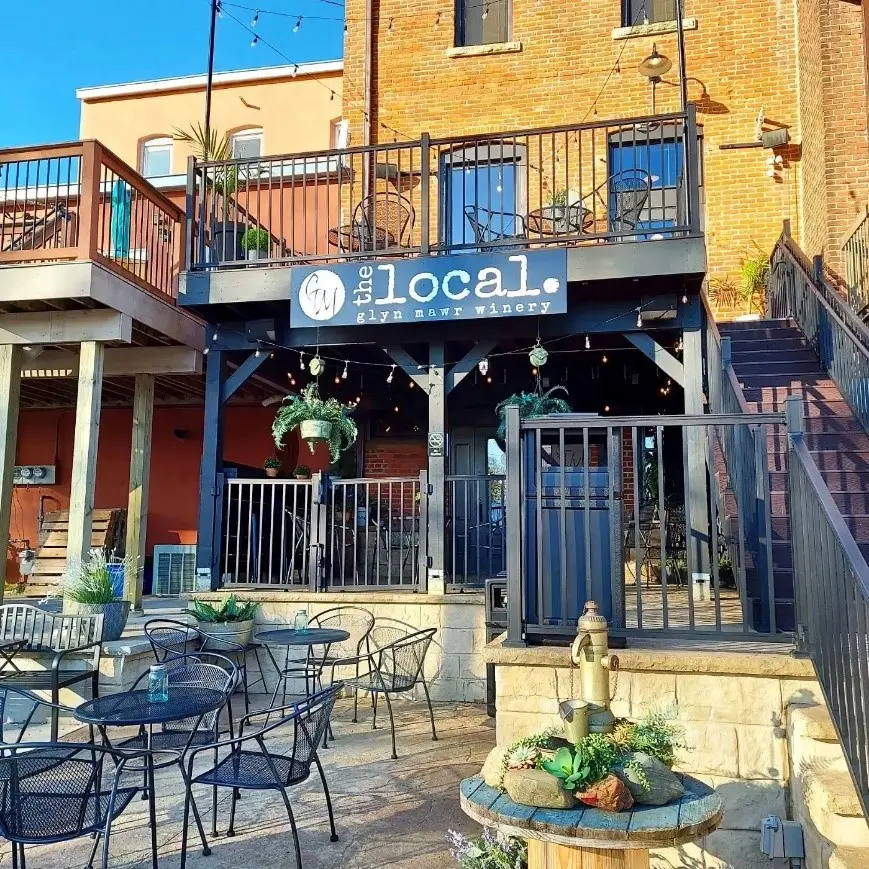 Not only does the family-friendly winery serve more than 10 of their own distinct wines, but it also sells 15 craft Iowa beers and Iowa kombucha. Those looking for dining options can try Glyn Mawr's curated selection of Iowa snacks or grab something from a nearby restaurant and bring it into the winery. The winery also hosts monthly bingo nights and mics the upstairs, downstairs and patio so that customers can play from anywhere.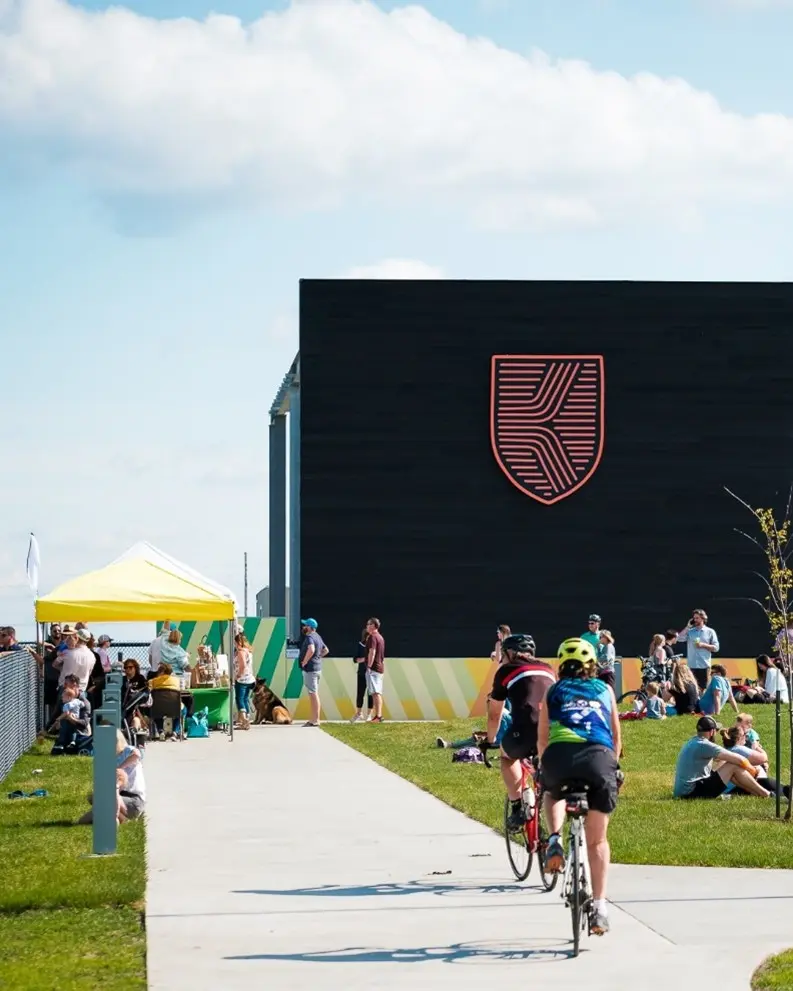 With more than 15 (creatively named) beers on tap and ample indoor and outdoor seating, Kinship offers visitor a place to enjoy flights, to-go beers, wine, cocktails and food from its kitchen, Next of Kin. On the menu you'll find delicious sandwiches as well as sliders and small plates like charcuterie boards. One more bonus – if you're a dog-owner, you can bring your furry friend to play on Kinship's one-half acre dog park.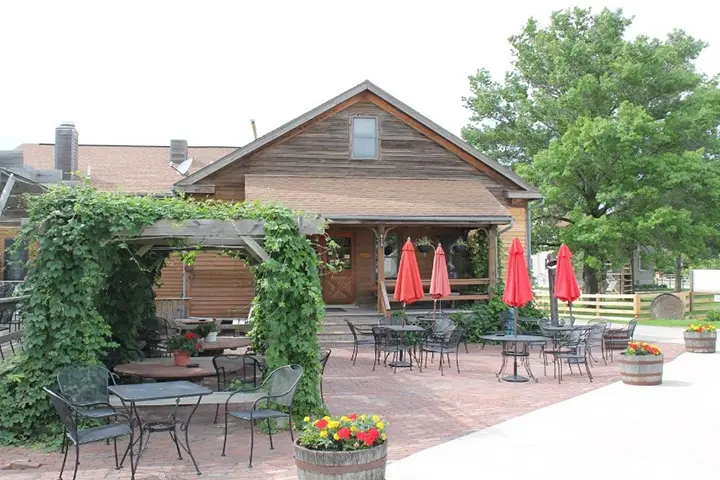 Iowa's original craft brewery started brewing small batches of German pilsner in 1985. Since then, entertaining events are almost as synonymous with Millstream Brewing Co. as its beer. Exciting upcoming options include Wurst Festival, Dad's Day, Pride Bingo and live music performances every weekend. While listening to some tunes, you can sample the taproom's more than 20 rotating beers and sit along the banks of the Amana Millstream.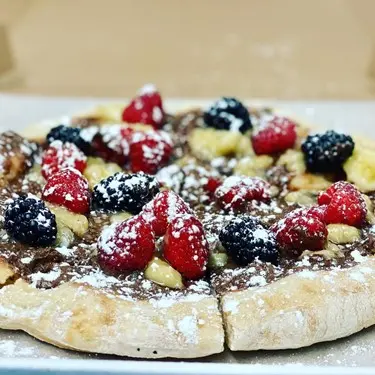 We can all agree that pizza and wine is a top-tier combo, right? Calico Skies Vineyard and Winery in Inwood offers some of Iowa's best in both categories. The wines are created using cold hardy French American hybrid grapes and Calico Skies' pizzas are handcrafted using a wood-fire oven. Enjoy a pairing of the two in the gorgeous winery that overlooks the hills and valleys of pastoral land and a wildlife preserve forest near the Big Sioux River.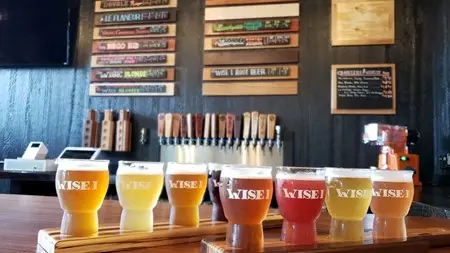 Plymouth County's first commercial micro-brewery was also the 100th brewery in Iowa. The unique name pays tribute to local prohibitionist Ida B. Wise, and the great state of Iowa. Here you'll find five delicious flagship beers and a slew of rotational and seasonal beers to try while enjoying a round of trivia, a game of shuffleboard, or a classic board game. Wise I also works with local food trucks that set up outside of the brewery, and customers can bring the food into the taproom.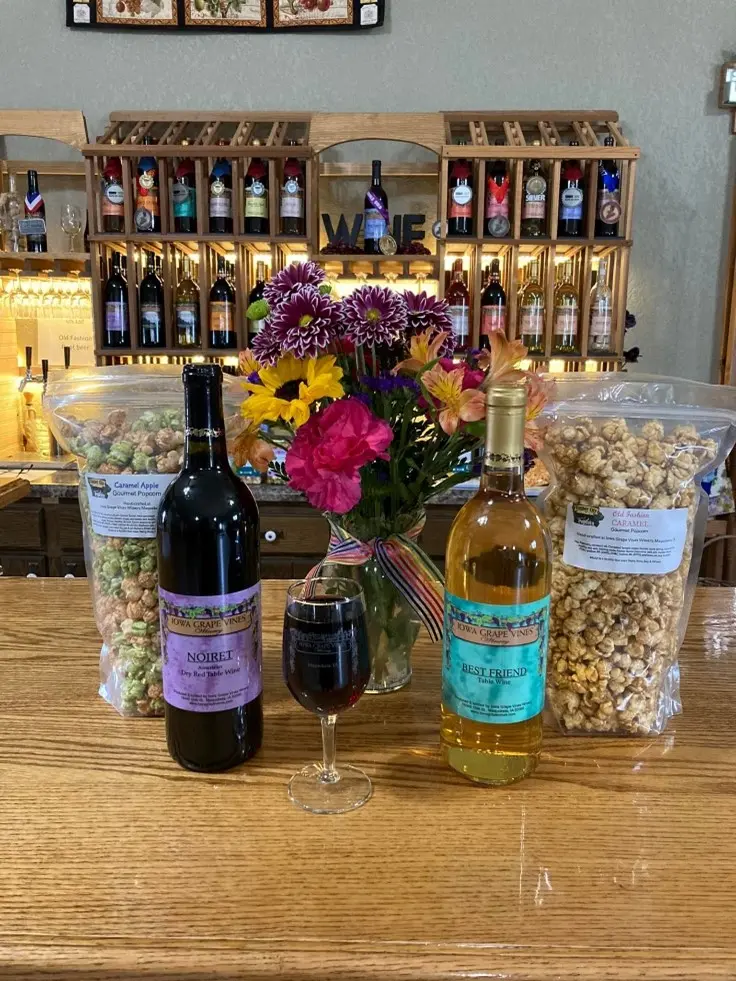 Looking for a quaint family-owned winery to sip award-winning wine during the fall? We definitely are. Maquoketa's Iowa Grape Vines Winery is just the place. Originally started in 2001 in nearby Preston as a grape vine nursery, the business transformed into a winery in 2009, then moved to its current location in 2013. The winery recently added new gourmet popcorn last year and finished an outdoor patio. If the wine isn't enough to cool you off, enjoy the winery's ice cream offerings!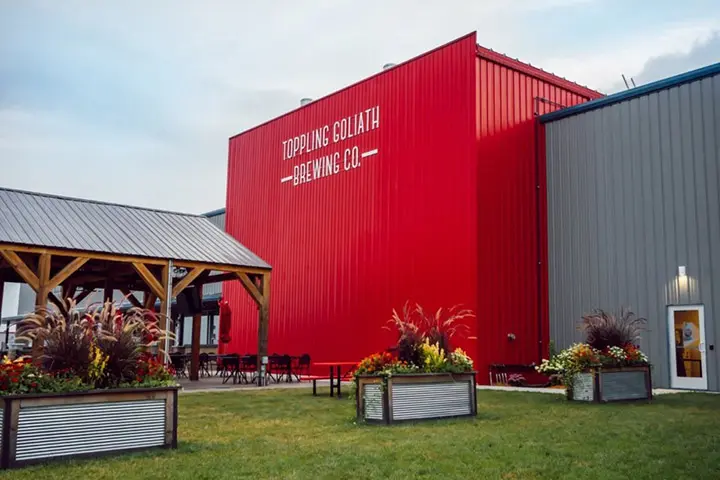 One of Iowa's most decorated breweries is located in Northeastern Iowa and produces world-renowned IPAs and barrel-aged stouts. Its robust offering of brews includes 40 beers that rotate throughout the year. Toppling Goliath also hosts a wide variety of events throughout the year.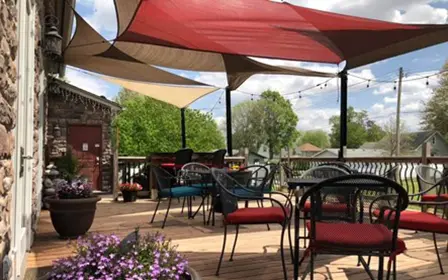 The stone-castle and cottage garden at Van Wijk Winery create a cozy ambiance that's perfect for relaxing with friends, family and a bottle of wine. Sample from more than 40 wines and catch live music performances as well as karaoke in Van Wijk's beautiful ballroom.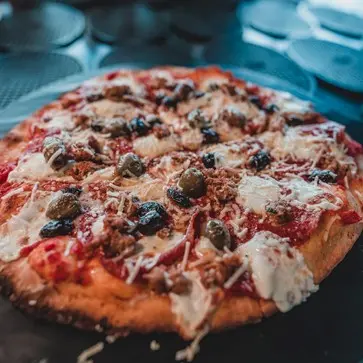 Many breweries offer small plates of some kind, but Marto Brewing in Sioux City serves delicious full-course entrees in addition to their appetizers and desserts. Its menu is filled with pizza, pasta, paninis and sandwiches – there's also a brunch menu for those looking to kickstart a Sunday Funday. Pair these mouthwatering food options with Marto's eclectic lineup of beer and you've got a full afternoon planned.