Cedar Valley Trails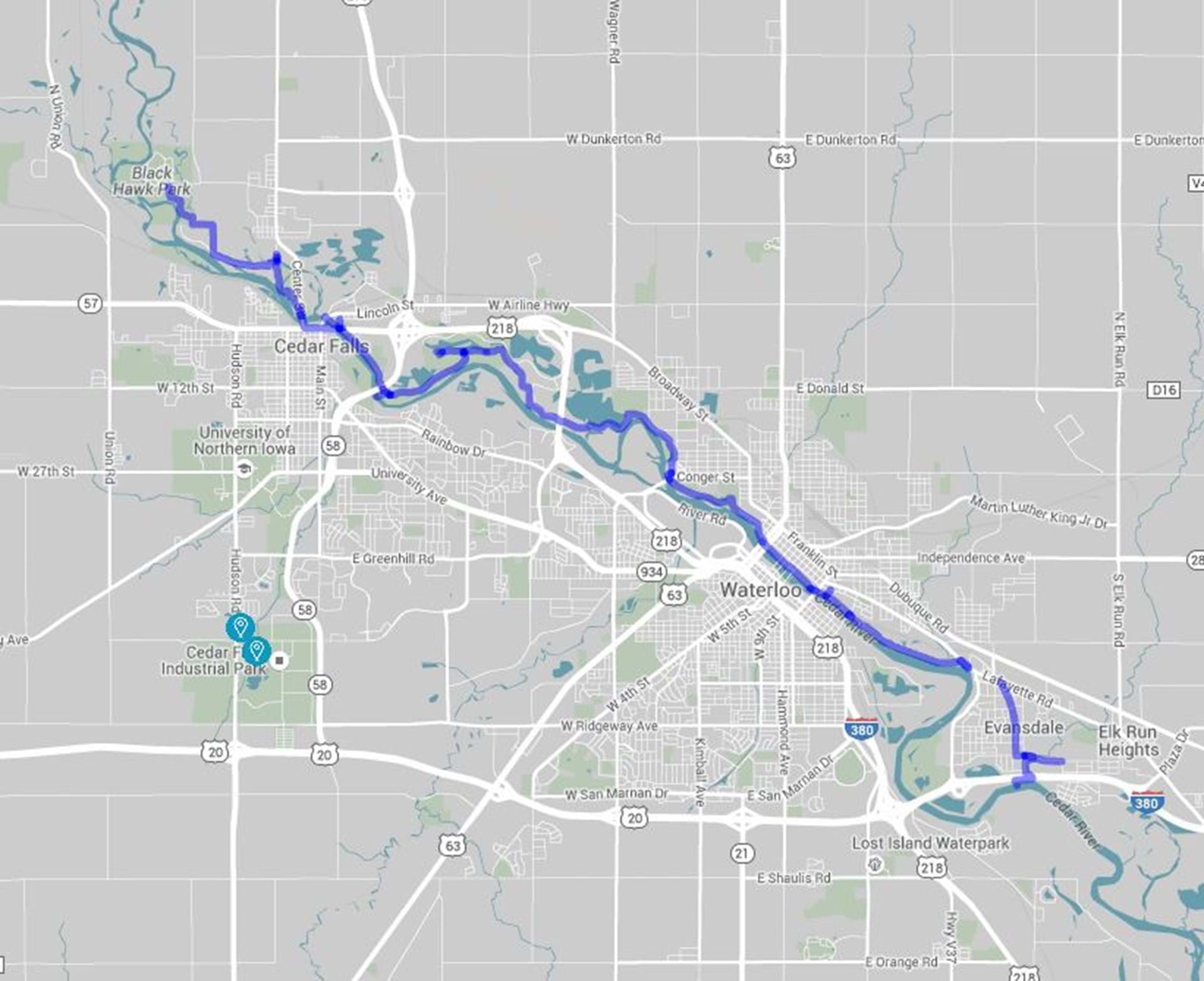 Website
Email
800.845.1955
800.845.1955
No matter what trail you traverse on the Cedar Valley Trails there is always an attraction, hotel, restaurant and other amenity close by to enjoy. You may even meet one of our Cedar Trail Patrol ambassadors, which is a group of volunteer cyclists trained to offer directions, recommendations and assistance with minor repairs and first aid.
With over 100 miles of trails, there are over 140 wayfinding signs throughout the trails network, indicating mileage and travel time, at 10 mph, to each destination. An interesting way to learn about the history of the Cedar Valley is the Prairie Pathways project, which includes dozens of panels and kiosks located along the trail system with over 125 miles of paved looped trails. These depict the area's natural and human history with pictures and stories.
Our trails are open 365 days a year for walking, biking, snowshoeing and cross-country skiing with over 100 miles of looped trails featuring four communities in Black Hawk County, each with its own unique vibe.
The Cedar Valley Trails also connect to the
Cedar Valley Nature Trail
. Both are part of the 6,800-mile
American Discovery Trail
and the Great American Rail-Trail. The American Discovery Trail stretches 6,800-mile from coast-to-coast, with the northernmost point located in
George Wyth State Park
. The Great American Rail-Trail is a 3,700-mile trail from Washington DC to Washington State's Olympic Peninsula.
Communities
Information
TRAIL USES: Biking, Hiking, Birding, Fat-tire Biking, Snowshoeing, Cross Country Skiing, Nature Observation

LENGTH: 128 Miles; 70 Miles

SURFACE: Paved; Soft/Single-Track


Trail Tips
Cedar Falls
Cedar Falls Tourism is the gateway to the trails providing information about places to stay, restaurants to experience and trails to explore. Cedar Falls is also recognized as a Bird Friendly and a Bronze Level Bicycle Friendly Community with its extensive trails, bicycle lanes, and shared roadways. A great place to start and end your adventure is in the nationally-recognized historic downtown district. The Cedar Valley Lakes, Big Woods and South Riverside Trails all connect to the Cedar Falls Downtown District. The modern trail head at Gateway Park connects to all three trails and there is easy access to dining and shopping.
Downtown
Bike-Friendly Businesses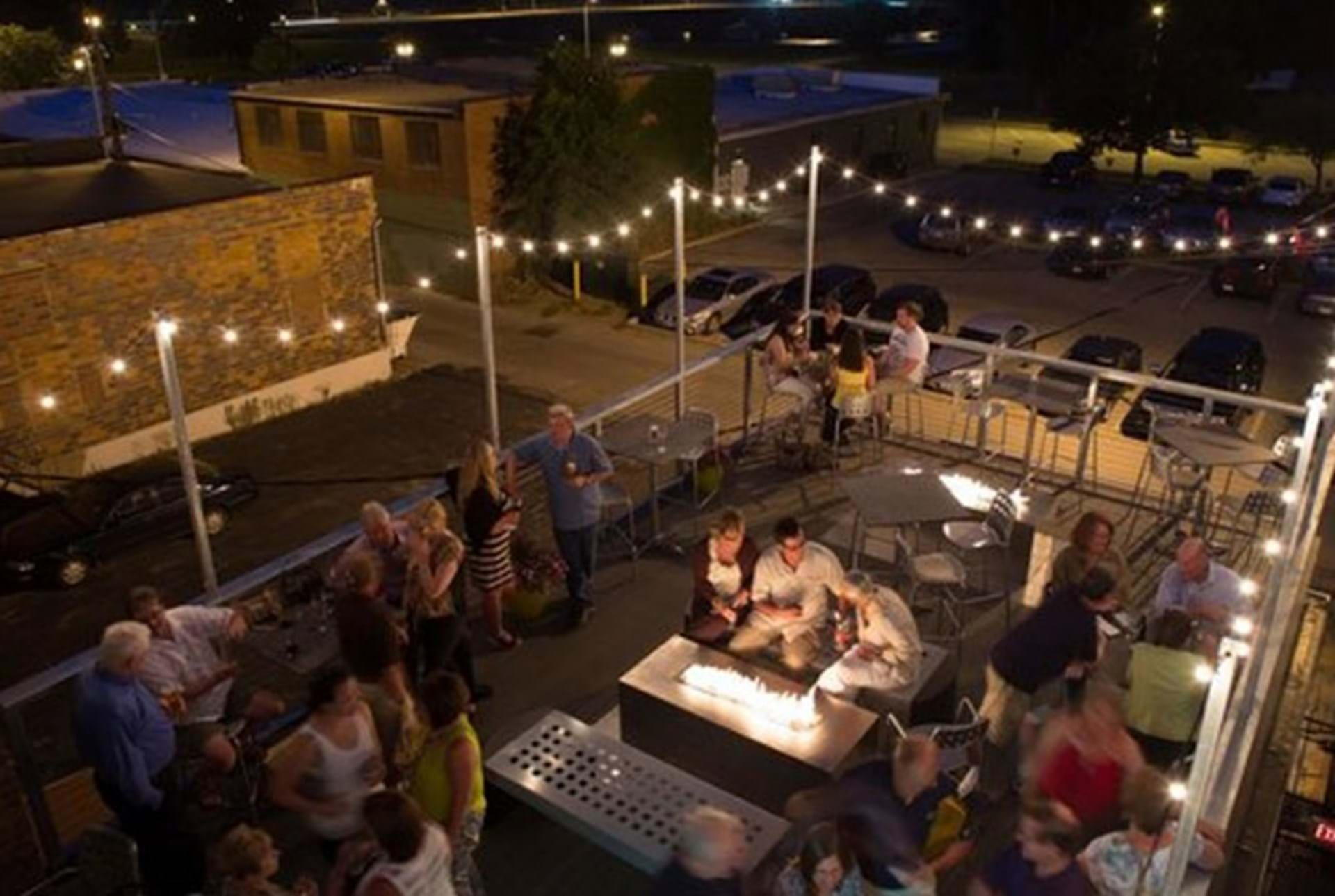 The downtown district includes two bike-friendly breweries Second State and SingleSpeed – both within a block of each other, just off of South Riverside Trail. These two breweries are the inspiration for the Cedar Falls Beer Trail also featuring unique taprooms with easy access to the bike trail. A few local lunch favorites are Brass Tap, Maid-Rite, The Other Place, Pump Haus, Urban Pie, and Wilbo Burgers Brats & Beer to name a few. Satisfy your sweet tooth at Chocolaterie Stam, Hurts Donuts, or Main Street Sweets. To end the day, George's Local, Whiskey Road, or Montage will provide a unique dining experience.
Trail Tips
Waterloo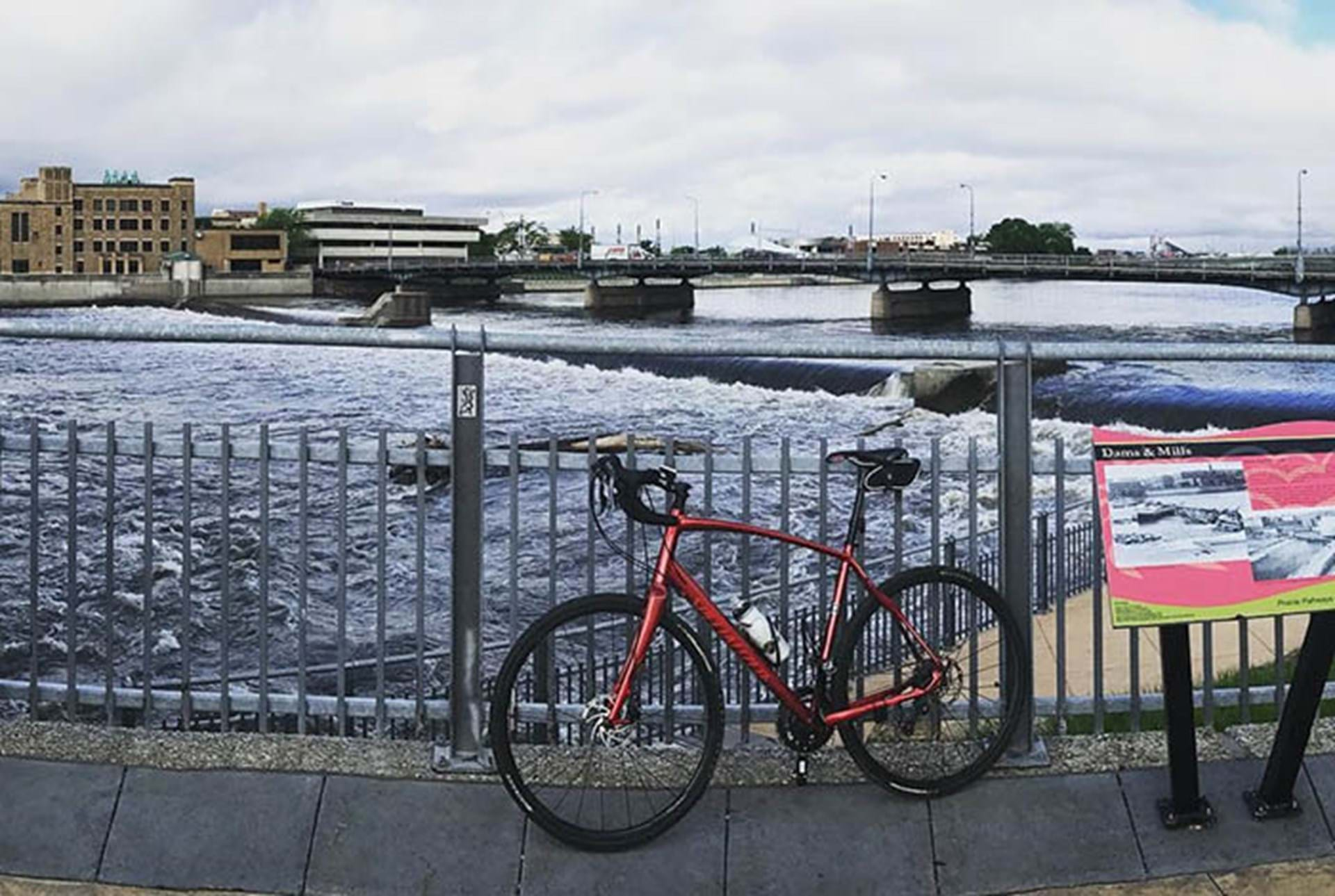 Downtown Waterloo is a flat, 8-mile ride east from downtown Cedar Falls traversing the picturesque tree-lined South Riverside trail. If you want to add a couple of miles, the Cedar Valley Lakes Trail will take you through the heart of George Wyth State Park with modern camping sites. You can Experience Waterloo, literally, by foot or bike using either the Cedar Valley Lakes or South Riverside Trails through the heart of downtown close to museums, hotels, restaurants and other amenities.
Downtown
Bike-Friendly Businesses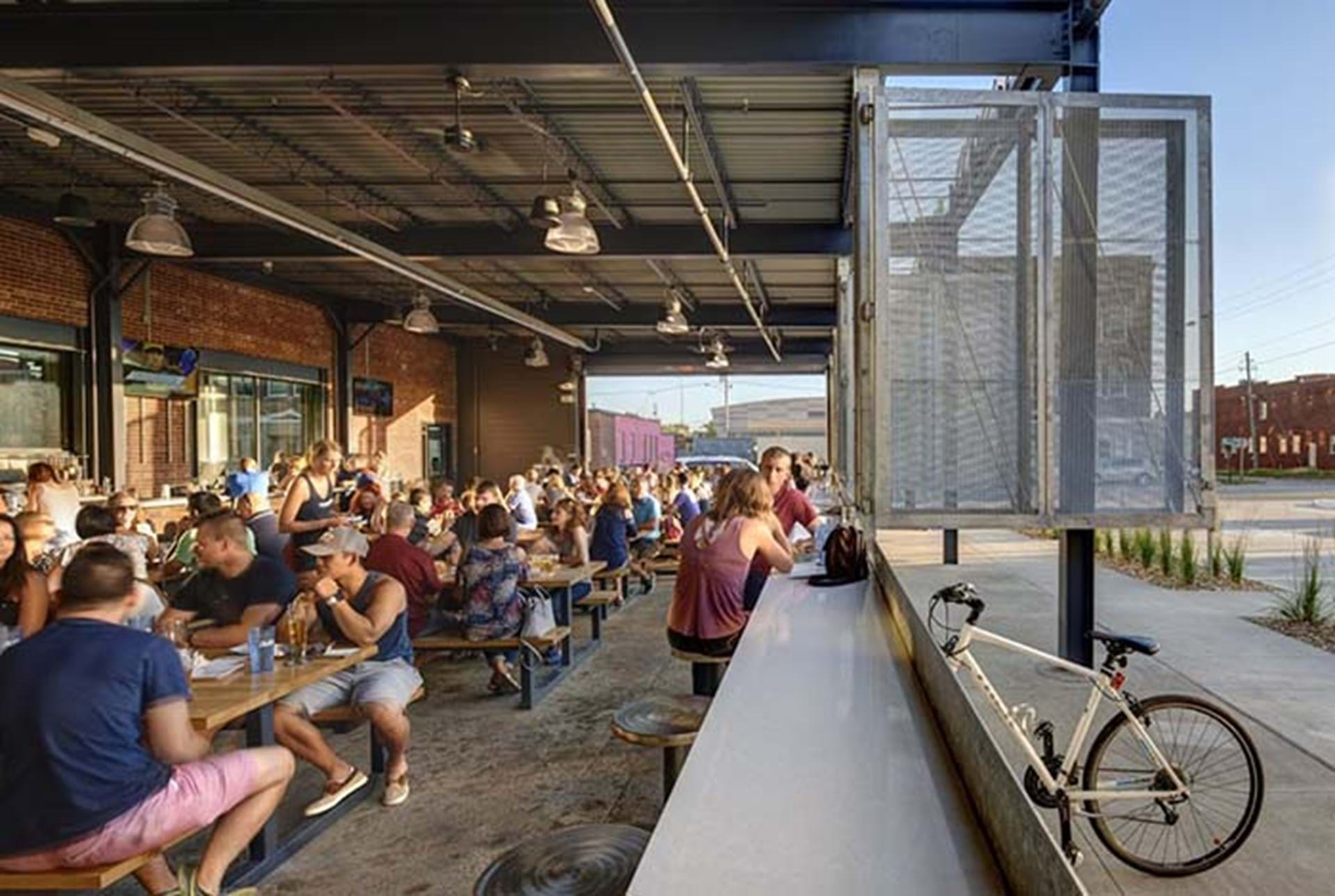 Looking to take in some history? Experience the bike-friendly SingleSpeed Brewery in the old Wonder Bread factory. It features award-winning beers and an exceptional menu. The brewery, just off the South Riverside Trail, also offers indoor bike parking along with self-serve repair and water refill stations. If you're looking for a breakfast stop, Morg's, Newton's Paradise Café or Rockets Bakery are great choices and located just a few blocks from the Cedar Valley Lakes Trail. A great day-end stop is the Screaming Eagle, an American bar & grill serving up food and live music. A new hotel with historic ties is the Courtyard by Marriot, housed in an old John Deere manufacturing building, next to the John Deere Museum. The Blue Iguana restaurant and bar with authentic Mexican cuisine is also located in the lower level of the hotel. Designated parking lots with easy access to the trails in downtown Waterloo can be found in the Cedar Valley Trails & Recreation Guide.
Trail Tips
Evansdale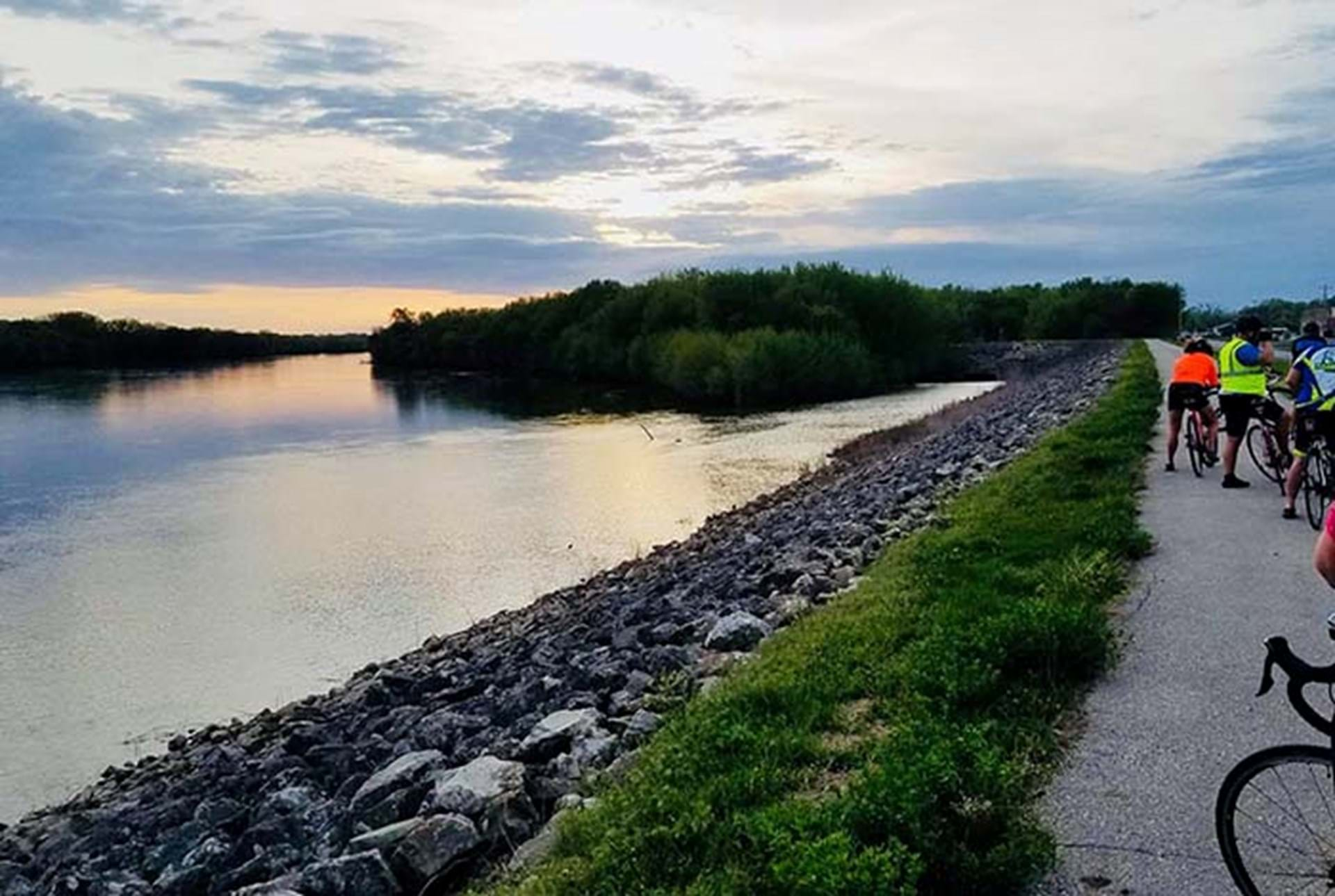 Evansdale, the gateway to the Cedar Valley Nature Trail, is a short 4-mile ride east on the Cedar Valley Lakes Trail ending at Deerwood Park, with modern camping and a disc golf course. Take the connecting Gilbert Drive Trail east to the trailhead parking lot to connect to the Cedar Valley Nature Trail. Kwik Star, a bike-friendly stop along Gilbert Drive Trail, has clean restrooms and a variety of snacks. A nice side trip is the short ride around Meyers Lake and Angels Park, beginning just east of the Kwik Star. If you are looking for ice cream, Four Queens Dairy Cream will fit the bill. Or, if you're in need of a dining spot, check out Lofty's or The OP, all on Lafayette Street via the bike lane.
Trail Tips
Hudson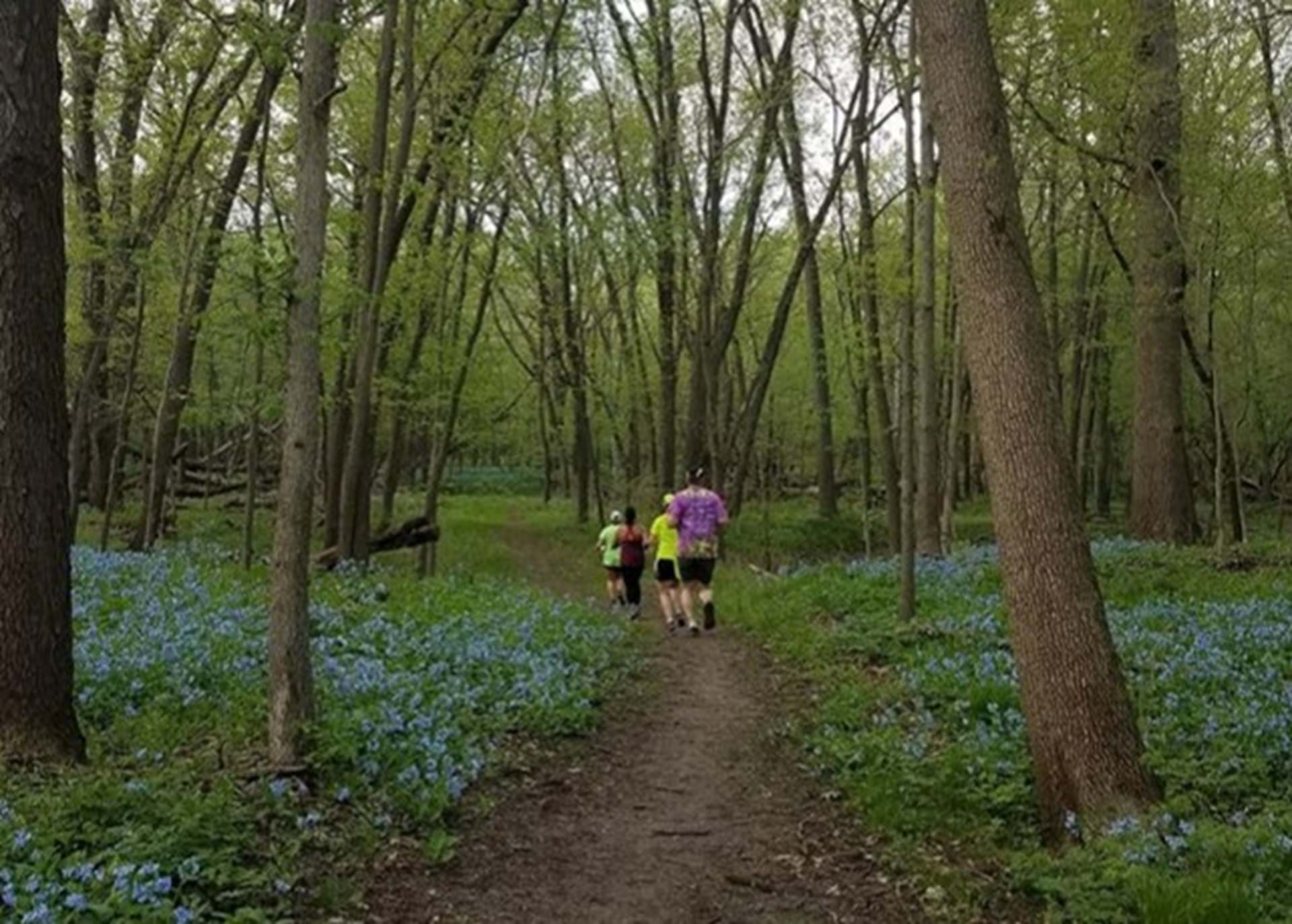 The community of Hudson is connected by the Sergeant Road Trail to Waterloo and Cedar Falls to the south. It's approximately 9 miles from downtown Waterloo and approximately 13 miles from downtown Cedar Falls connecting from the Cedar Prairie Trail to Sergeant Road Trail. If you need a break along the way there are restrooms on the Cedar Prairie Trail at Rownd & Paw or Nordic Parks. Loves Truck Stop on Greyhound Drive, about midway on the Sergeant Road Trail, also has clean restrooms and snacks.

Points of interest are Robertson Bird Sanctuary and Katoski Greenbelt close to both the Cedar Prairie and Sergeant Road Trails. Casey's on the edge of Hudson is also bike-friendly with clean restrooms and snacks. Notable stops for amenities are Randall's Stop N Shop, Federal Pub and Triangle Tap in downtown Hudson just a short few blocks off the trail.
Trail Connection
Cedar Valley Nature Trail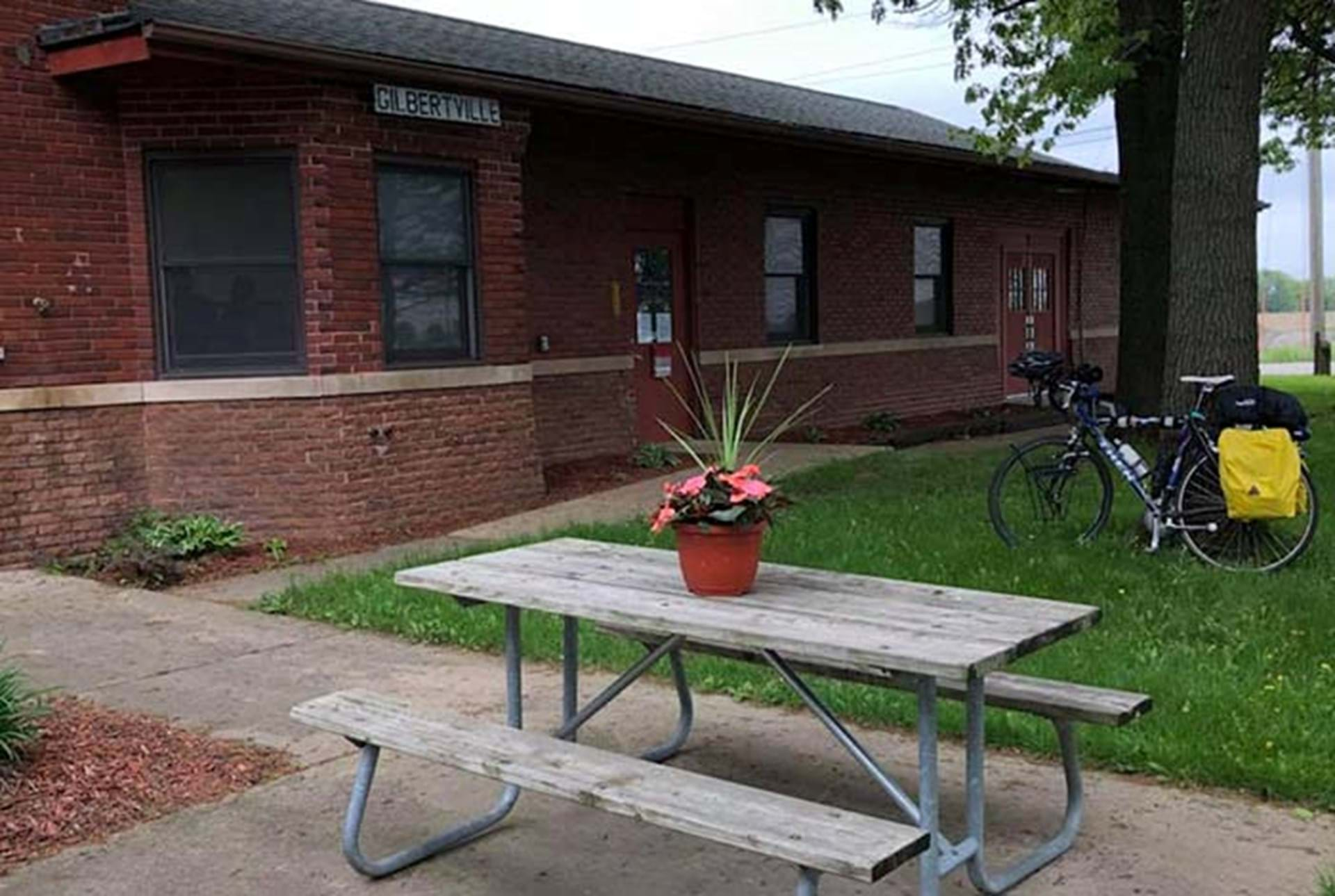 Continue down the Cedar Valley Nature Trail for a longer ride. The Gilbertville Depot is a short 5 miles south of Evansdale along the scenic tree lined Cedar Valley Nature Trail. The depot provides a tree shaded rest stop with a modern restroom. If you need some refreshments, the bike-friendly Cornerstone Bar and Grill is located a few blocks east of the trail in Gilbertville.

The last stop on the Cedar Valley Nature Trail in Black Hawk County is La Porte City 8 miles south of the Gilbertville Depot. You can't miss Tootsie's Ice Cream and More with the red Volkswagen Bug atop the restaurant or refreshments at the Getaway Bar & Grill close to the trail south of Wolf Creek. After a break, take the trail south 2 miles to take in the view of the Cedar River from the McFarlane Bridge where the paved trail ends and gravel begins to Brandon.
More Adventure
Soft & Water Trails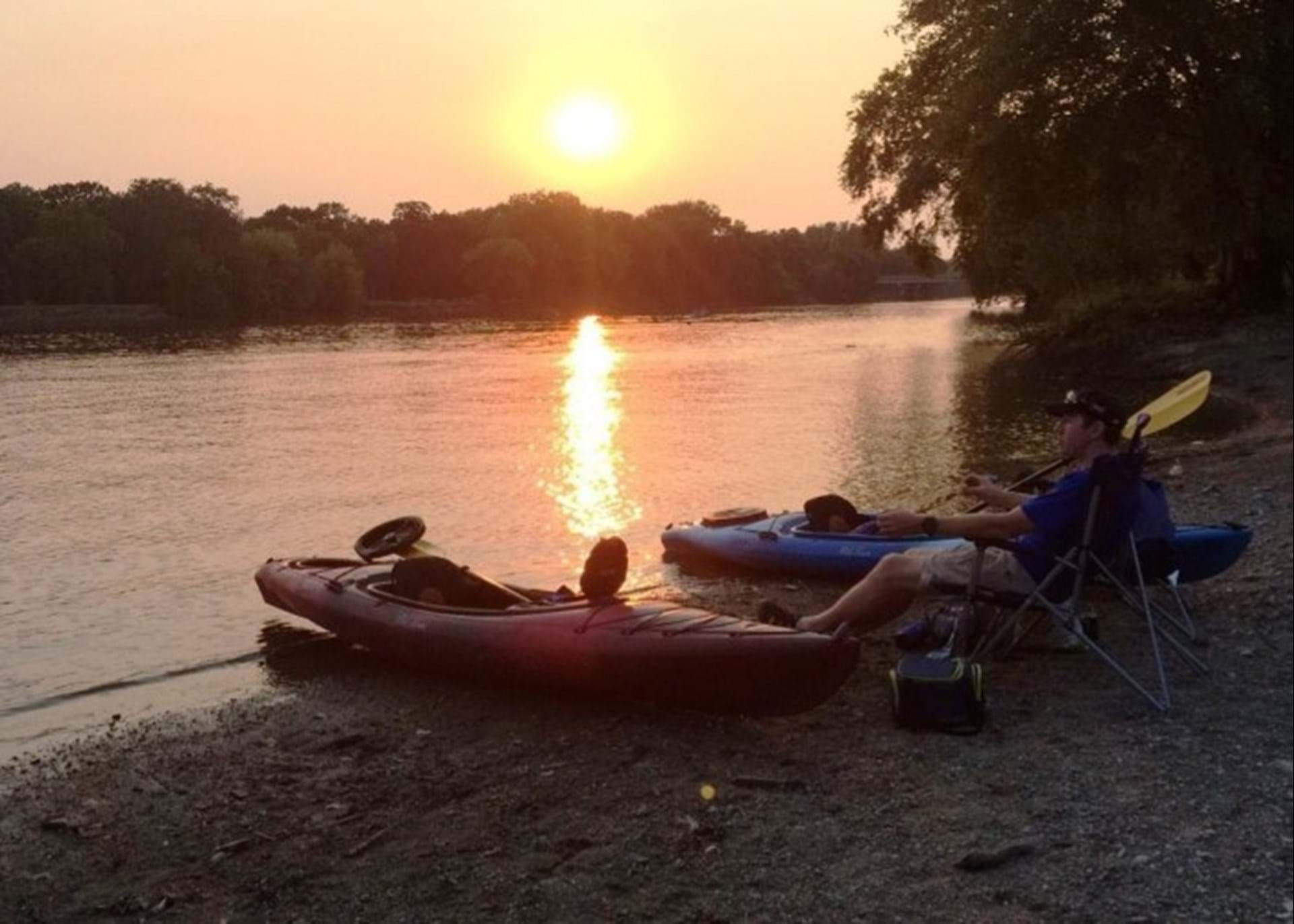 If you are interested in soft and water trails, we have them too! There are a variety of looped soft trails in George Wyth State Park, Hartman Reserve Nature Center and Katoski Greenbelt with each trail's difficulty level indicated on the trail sign post.

George Wyth features a 10-mile paddler's trail loop and was Iowa's first designated water trail. This trail travels through a chain of lakes and the Cedar River beginning and ending at Fisher Lake. Biking soft trails and kayaking or canoeing is a great way to discover the beauty and serenity of the Cedar Valley.