Clarinda natives Robert and Karen Duncan renovated the town's Carnegie library to house - and showcase - their eclectic collection of world-class contemporary art.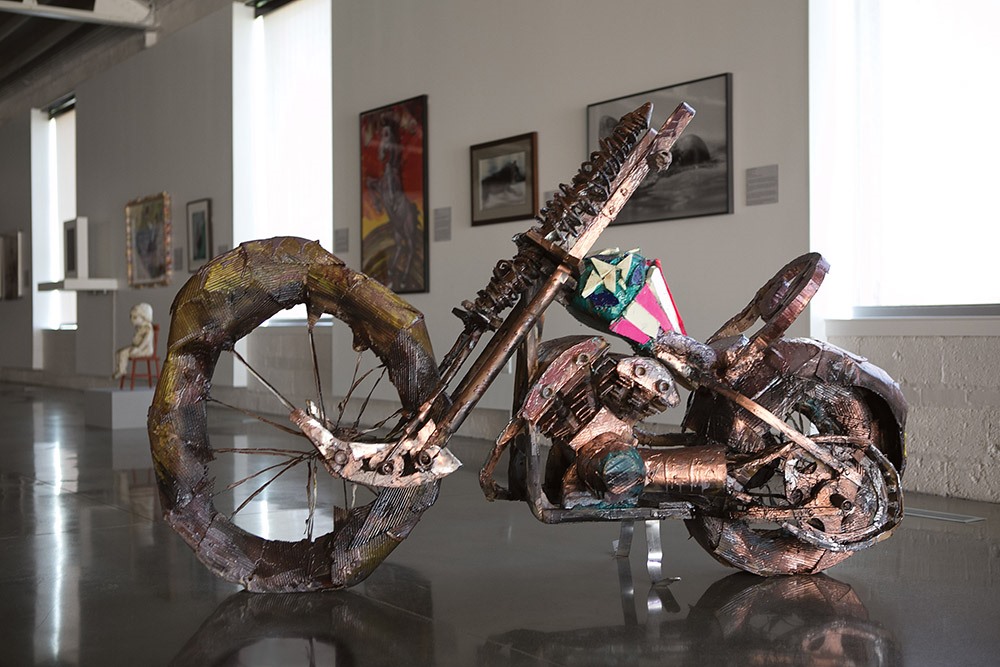 Steel baron and philanthropist Andrew Carnegie granted the town of Clarinda $15,000 to build a public library in 1907. For generations it was a beloved fixture in the community, and when it was put up for auction in 2012, people were worried about its fate. That Clarinda natives Robert and Karen Duncan stepped in to buy it seemed nothing short of miraculous, considering that they hadn't known it was for sale until the day before. When the Lincoln, Neb., couple proceeded to renovate it and install a portion of their art collection, Clarinda unexpectedly found itself on the map as a destination for connoisseurs of contemporary art, decorative arts, and crafts.

Since the Duncans began collecting in the 1980s, they have amassed what has been described as one of the top 50 private collections in the country. At more than 2,000 objects and growing, the collection is eclectic and international in scope, with works by brand-name artists as well as emerging and lesser-known ones. The Clarinda Carnegie Art Museum, which opened in November 2014, features rotating exhibits drawn from these holdings, with a new themed exhibition installed every six months.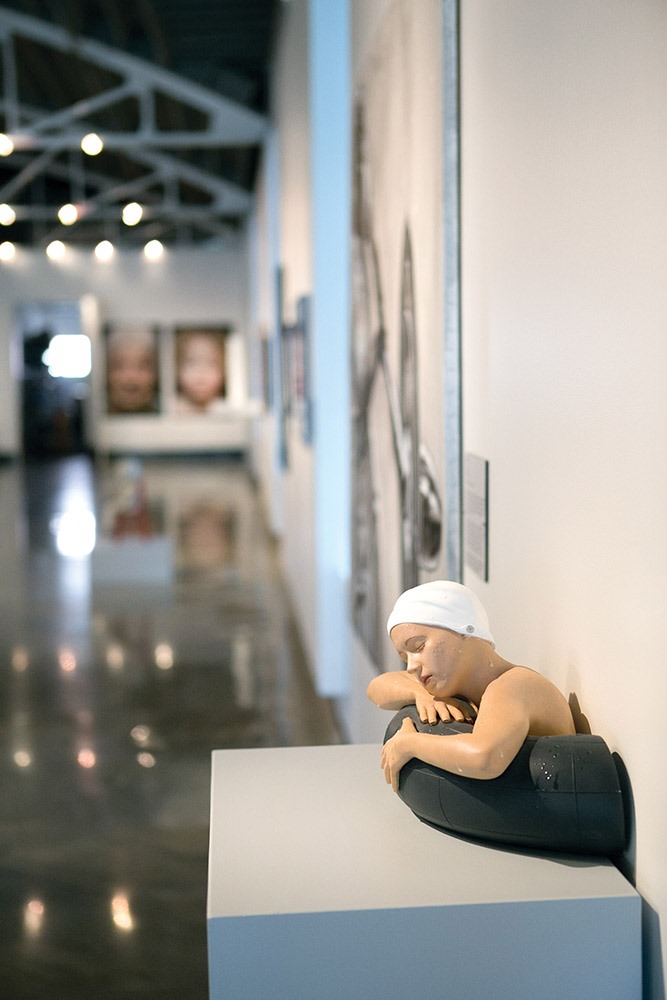 The Duncans hadn't planned on founding a museum. They had already teamed up with fellow collectors Katherine and Marc LeBaron to create Assemblage, a private, invitation-only gallery in Lincoln, to enjoy art they didn't have space to display at home. They did, however, need a storage solution for Karen's collection of art books and first editions. Karen thought moving an unused Carnegie library to their 40-acre property would be perfect. By happy chance, she discovered that the Clarinda library was for sale.

She and Robert had grown up in the southwest Iowa town, and that library was like her second home. She made some quick phone calls and learned that it would be too heavy to move across the Missouri River, but, she says, "Robert said, 'Let's buy it anyway.' I said, 'What would we do with it?' and he said, 'We'll figure something out.' "

"We love art, we love architecture, we love Clarinda, we love books," Robert says. "This was an opportunity to bring all those things together. And then we got the idea to make it a museum."

"A good museum," Karen adds.
Longtime Collectors
Both Karen and Robert had been collectors since childhood— Karen pursued butterflies, Robert gathered license plates. They bought their first piece of art on a trip to Spain in the 1970s—an impressionistic landscape of olive trees.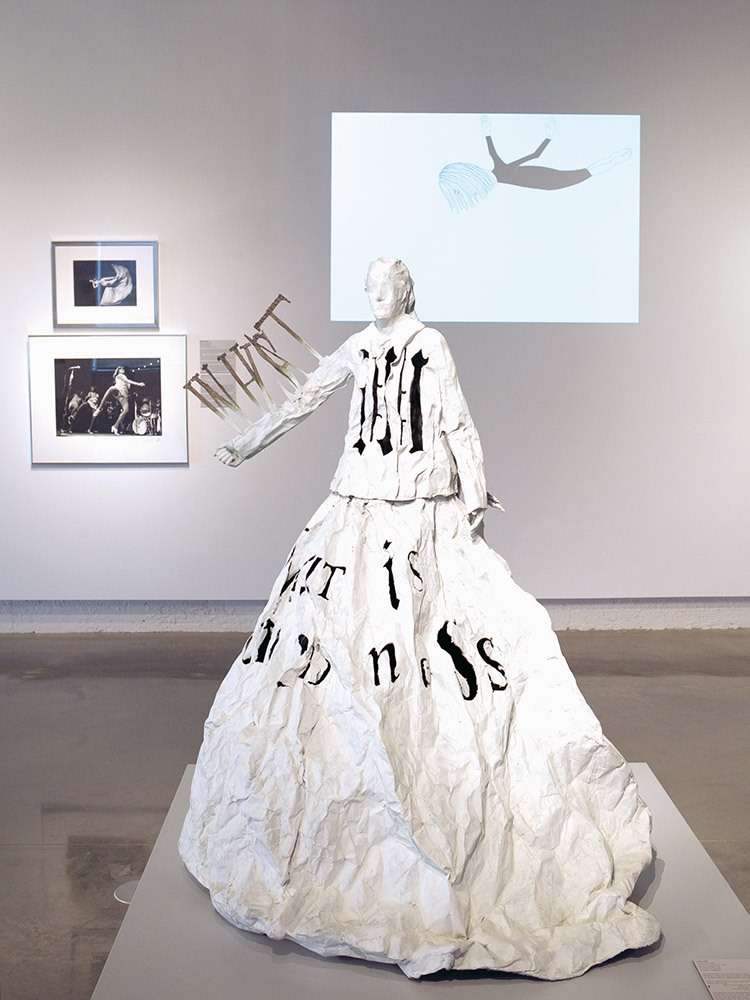 In Lincoln, Robert succeeded his father as head of Duncan Aviation and eventually built the firm into the world's largest privately owned business-aircraft maintenance company. Karen served as president of the board and executive director of the Nebraska Chamber Orchestra. After she joined the board of directors for the Sheldon Art Association in 1983, she became good friends with George Neubert, the then-new director of the Sheldon Museum of Art at the University of Nebraska, Lincoln. Through Neubert, Karen and Robert became interested in contemporary art and began immersing themselves in the world of museums, galleries, and international exhibitions and fairs. They credit Neubert with helping them learn, but they are largely self-educated as collectors. Karen reads constantly, and they study auction catalogs, magazines and monographs. And they look at a lot of art.

Although they're partial to sculpture, Robert and Karen collect all media, including video and installation art. "The one thing that runs through their collection," says Anne Pagel, their curator, "is that it focuses on human beings—figures and the things they do, anything from portraits to body parts to human activity. That's what drives the collection."

Karen also collects Ikebana and contemporary baskets, pie birds, house shapes, Bakelite and jewelry. Together, Robert and Karen acquire furniture that is meaningful to them—some one-of-a-kind, some limited edition, and some production pieces. "They're interested in a lot of things and have broad interests," Pagel says. "They don't collect for investment. Their motivations are much more personal, more of a sincere response to what they see." Building Renovation For the community, the renovation and repurposing of the building were as exciting as the chance to see world-class art. "The stained glass and the pillars out front are what people from the community remembered as children walking up the steps," says museum director Trish Okamoto.

Designed and built by William W. Welch of Clarinda in 1908, the brick, classically inspired building was structurally sound, with all the woodwork, windows and doorways still intact. It had served as the town library until 2004, when a larger library was built elsewhere. The boutique and businesses that occupied the building next had made few changes. The Duncans hired the Omaha architectural firm Alley Poyner Machietto to oversee the renovation, which included a new roof, floors, and electrical and plumbing systems. The lower level, once the children's library, now includes a catering kitchen, accessible restrooms, and a handicapped-accessible back entrance with elevator, as well as display space.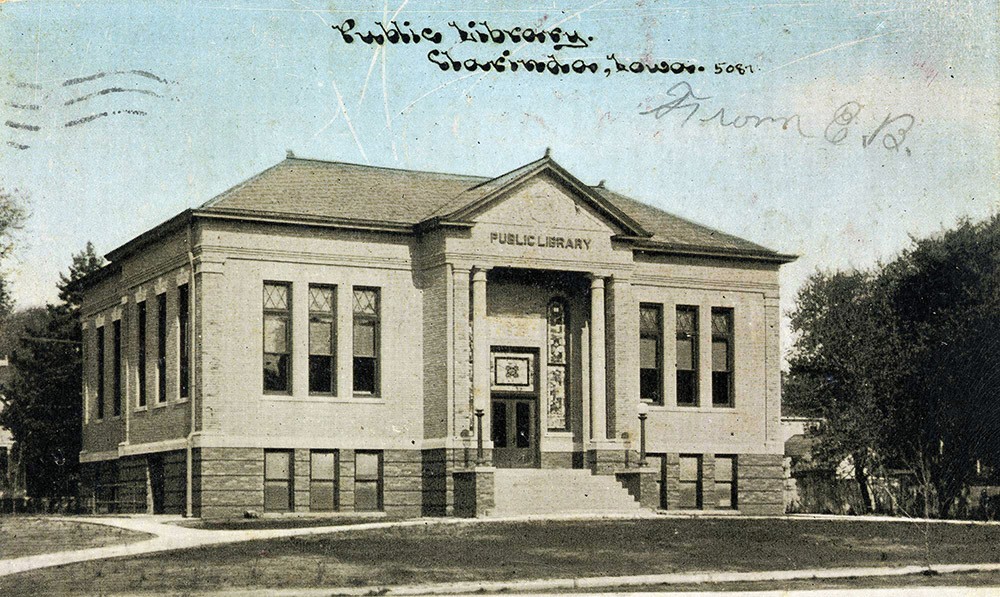 Worldly Reach
Reaching beyond the community, the museum has attracted visitors from such far-flung locales as Russia, Yugoslavia, Germany and Puerto Rico, as well as cities closer to home, including Kansas City, Omaha and Des Moines. Okamoto estimates that about 40 percent of Page County's residents have never been to an art museum, and the mystified response to some pieces has been predictable. She encourages doubters to leave their preconceptions at the front door and "just take it in. It's about the exploration, that's what art is."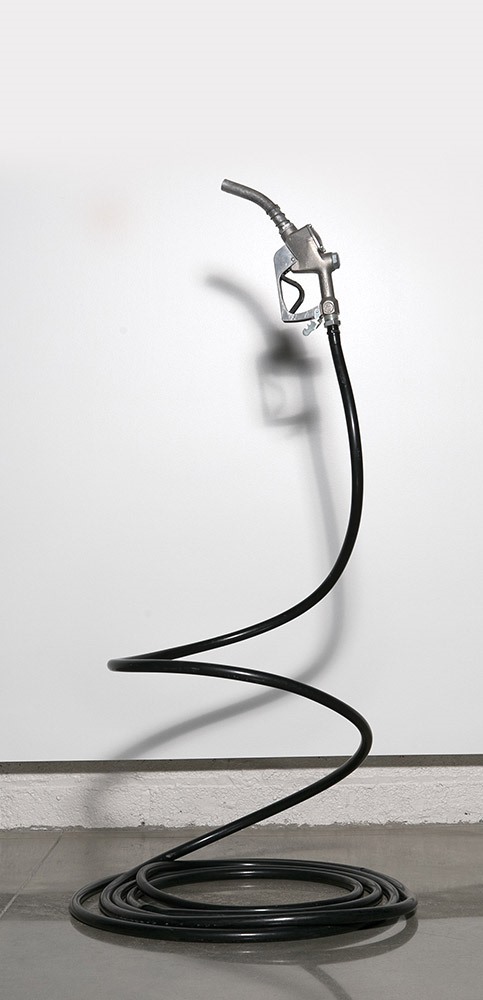 Although the museum is open only two afternoons a week (Wednesdays and Sundays, 1 to 4 p.m.), admission is free, and the remaining weekdays are available for school tours and educational programming. The Duncans are passionate about the power of art to enrich life and they want others to have the same experience. "We enjoy sharing our art," Robert says. "We feel that's part of our responsibility, to share it with others."

"Who knows what could come out of it?" Karen adds. "There could be another Georgia O'Keefe coming out of southwest Iowa."

Robert agrees: The museum "raises awareness of how art interacts with your life, your soul. It may inspire a kid to become a musician, an artist, a designer, even a businessman who appreciates the importance of creativity."
Carnegie Libraries in Iowa
Between 1892 and 1917, the Carnegie Corp. of New York handed out nearly $46 million to help build 1,795 public and academic libraries across the United States and Puerto Rico. In Iowa, Carnegie provided the money to build 101 public libraries and seven academic libraries, including the Clarinda library. Of the public libraries, 49 still serve as libraries, 45 serve other functions and seven no longer exist.

Only one other former Carnegie library is now an art museum (in Cedar Rapids). The libraries in Charles City and Le Mars serve as art centers, where the focus is on classes, community activities and local exhibitions.
Written by Vicki Ingham.
Reproduced with permission from Business Publications Corp.