With over 1,600 miles of bike trails, the biking opportunities in Iowa are endless and the scenery is priceless. Loop trails offer the best way to explore a small part of the state with stress-free planning.
Short Loops
Under 20 Miles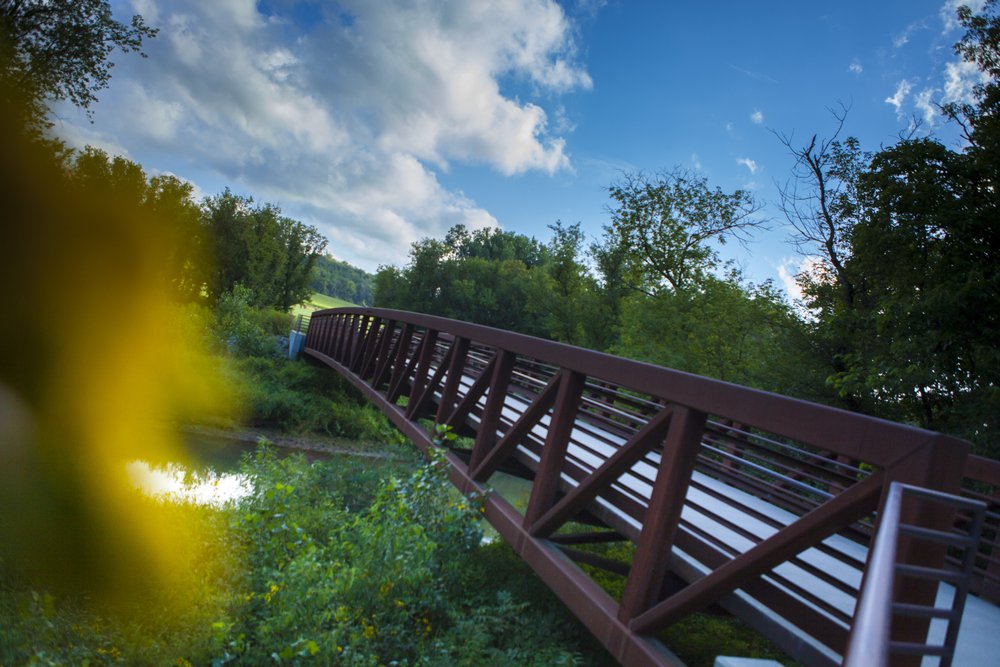 This relaxing 11-mile trail wraps around Decorah and features mostly flat land with a few sharp switchbacks and hills. The trail crosses trout streams, runs next to the Decorah Trout Hatchery and passes the Decorah Eagles' nest.

This 13.2-mile trail around Oskaloosa explores the area's scenic woodlands, farmland, city parks and golf courses.

Experience Iowa's lakes with this 14-mile loop that winds around Spirit Lake, West Okoboji Lake and the Upper and Lower Gar Lakes. Riders should expect to switch between multi-use trails to on-street bike lanes and sidewalks.

Featuring 16 miles on varied trail surfaces such as concrete, crushed stone and gravel, this adventurous trail circles Fairfield, cutting through its parks and wetlands and crossing Louden Bridge, which features 171 ceramic plaques.
Medium Loops
21-60 Miles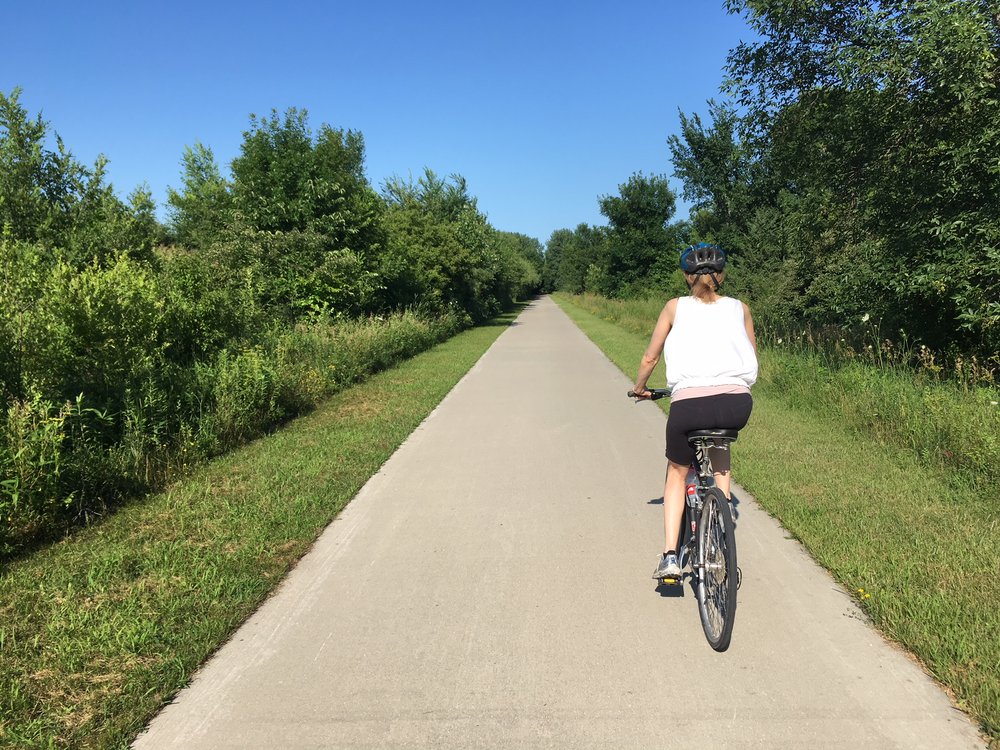 A 26-mile road route between North Liberty and Oxford that features several hills for a challenging ride.

2. Rockwell-Rockford Loop
This 54-mile road loop around Rockwell and Rockford offers a relaxing ride with minimal hills and great views of Iowa's countryside.

3. Akron Loop
From Sioux City to Westfield and Akron, this 56-mile road route includes a cumulative climb of nearly 2,000 feet to challenge any serious biker.
Long Loops
60-Plus Miles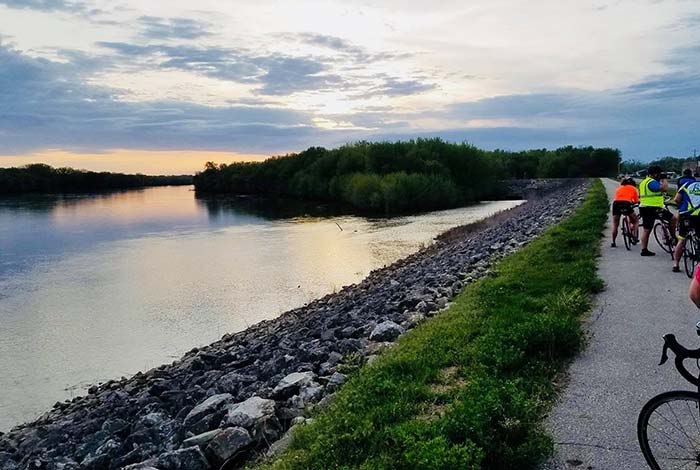 Tour Des Moines' suburbs and the surrounding small towns with this 89-mile trail. Riders can stop and start their ride anywhere along the trail.

Explore over 110 miles of trail loops in the Cedar Falls and Waterloo area. Riders can create their own routes and stop by either community's downtown restaurants and bars along the way.