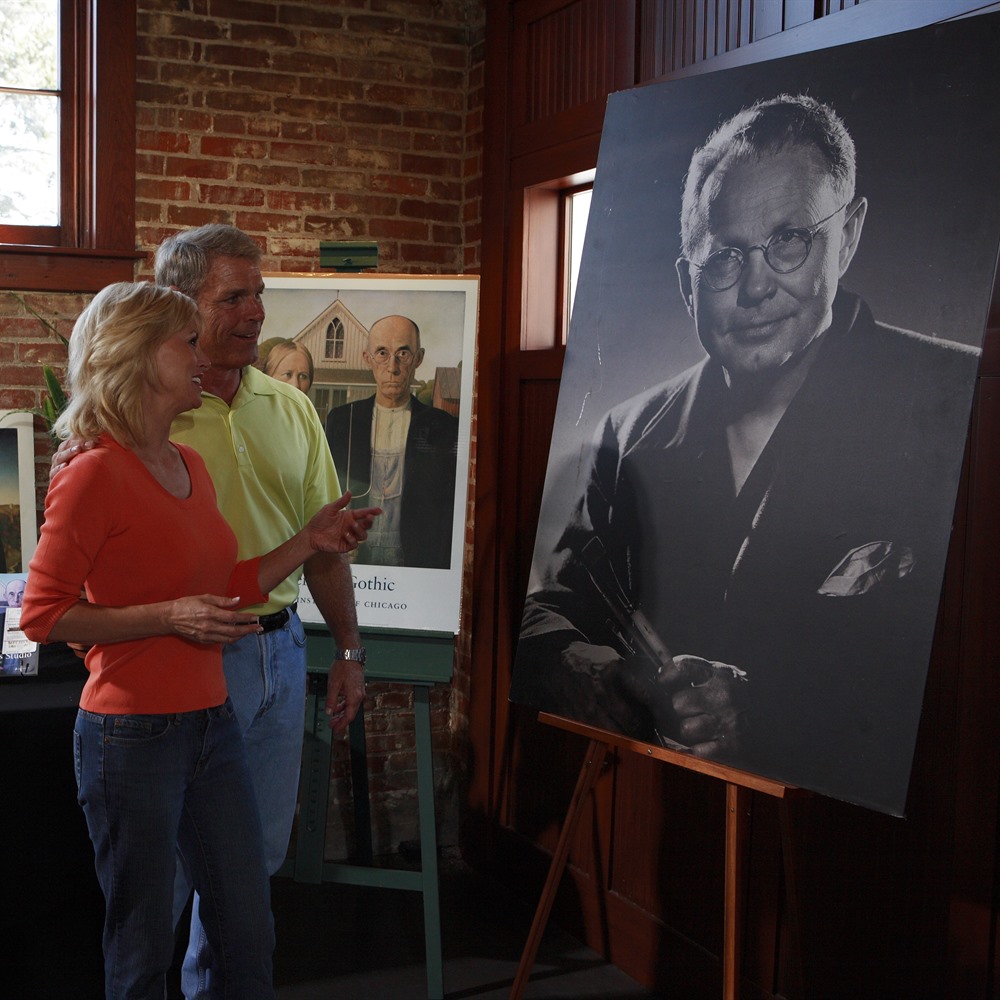 You've seen the painting. A man and woman stand shoulder to shoulder in front of a white house. The man holds a pitchfork. The woman wears an apron. Yes, it's American Gothic – the painting that would come to epitomize America's heartland and make Grant Wood one of the most famous artists of the 20th century. And it all started in Iowa.

Even if you don't consider yourself an art aficionado, you'll still enjoy immersing yourself in the history of one of Iowa's most famous sons – and you can do so all across our state. That's because Iowa is full of unique destinations that illustrate how Grant Wood helped shape American art – and how Iowa helped shape Grant Wood.

In 1891, Wood was born in Anamosa. It's here that you'll find the Grant Wood Art Gallery. This free gallery features displays where you can learn all about Wood, including videos and photos depicting his life.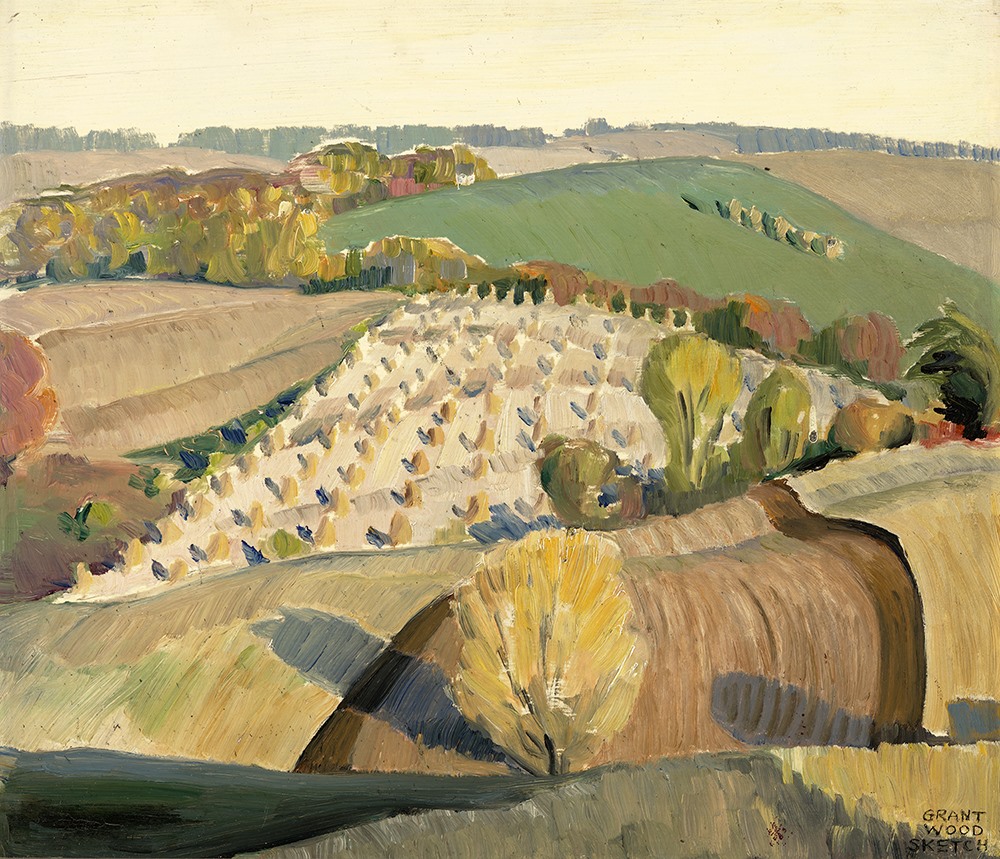 When Wood was 10, his father passed away and his mother moved the family to Cedar Rapids. The Cedar Rapids Museum of Art possesses the world's largest collection of works by Wood. While you're in Cedar Rapids, you'll also want to visit the Grant Wood Studio, which is Wood's original home and studio.

By the time he graduated from Washington High School in Cedar Rapids, Wood knew he wanted to pursue art as his career. But it wasn't until 1930 that he would paint American Gothic. It's said that Wood first sketched the house with the Gothic-style window on the back of an envelope during a visit to Eldon. When you visit the American Gothic House Center in Eldon, be sure to recreate the famous painting by dressing up in the clothes they have on site.
Wood is famous for saying, "All the really good ideas I ever had came to me while I was milking a cow." And as you travel along the Grant Wood Scenic Byway in eastern Iowa, you'll see where Wood no doubt found his inspiration. In the cows that dot the pasture. In the hills that gently roll. In the people that call this place home.