Feeling adventurous this winter? Take your favorite person on one (or more) of these romantic Iowa getaways, perfect for a chilly winter's weekend.
Located along the Mississippi River, Bellevue is a charming town popular for its natural beauty. In the winter, it is a top bald eagle-watching spot. Take a scenic drive around the nearby countryside and hunker down in a cozy bed and breakfast.
1. Bellevue State Park
Grab some snowshoes or cross-country skis and spend a day enjoying the snowy terrain of Bellevue State Park.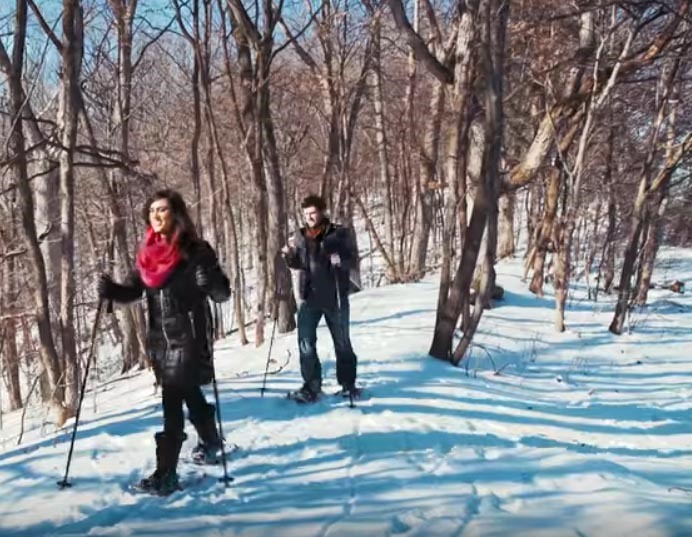 2. Great River Road National Scenic Byway
The Great River Road National Scenic Byway follows the Mississippi River from mouth to delta. The nearly 300-mile-stretch through Iowa boasts stunning views of snow-covered bluffs, rolling hills and deep valleys. Take a romantic drive along the portion near Bellevue.

3. Grant Wood Scenic Byway
Artist Grant Wood, famous for painting American Gothic, grew up in the rolling countryside near Anamosa. While driving the Grant Wood Scenic Byway, you'll see wineries, museums and historic sites, as well as the landscapes that inspired his paintings.

4. River Ridge Brewing
Pop into River Ridge Brewing for a local craft brew. Four Bellevue natives opened this Iowa nano-brewery to give back to the community where they grew up. The taproom doesn't include a restaurant, but you can bring in food from any local restaurants.

5. Flatted Fifth Blues & BBQ at Potter's Mill
Relax while listening to live music or enjoy dinner and drinks at Flatted Fifth Blues & BBQ located in the historic grist mill on the Mississippi River.

6. Mont Rest Inn
Spend the night at the beautiful Mont Rest Inn B&B, featuring a bluff-top view of the Mississippi River, luxury accommodations, homemade cookies and a full breakfast.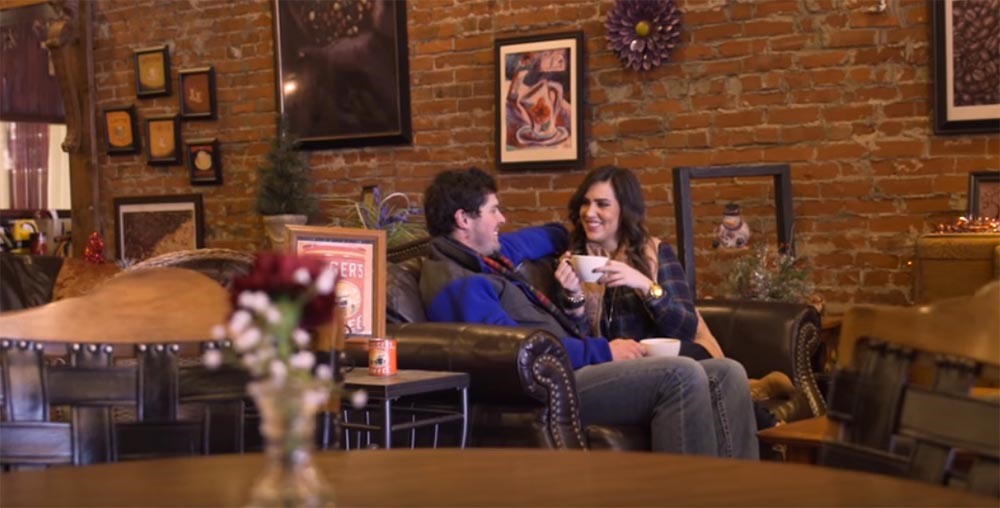 Clarinda will surprise and delight you with its quality museums, charming restaurants and cozy downtown.
1. Garrison Coffee House
Come for the delicious coffee, but stay for the warm and inviting environment of Garrison Coffee House. Brick walls, wood floors, and a tin ceiling add to the charm.

2. Clarinda Carnegie Art Museum
The building that houses Clarinda's Carnegie Art Museum has been part of the community since 1908. Today beautiful artwork fills this former Carnegie library.

3. Glenn Miller Birthplace Museum and Home
Music lovers from across the globe come to see the nearly 3,000-square-foot museum filled with memorabilia of Big Band legend Glenn Miller. You can also tour the home in which he was born in 1904.

4. J. Bruner's Restaurant
Have a romantic dinner at one of southwest Iowa's most well-known restaurants for fine dining - J. Bruner's. Although the piled-high onion rings are the specialty, you can't go wrong ordering the prime rib or steak.
Iowa's capital city of Des Moines has tons to experience, but there's something quaint about these romantic spots.
1. Brenton Skating Plaza
Rent a pair of ice skates and take in the beautiful scenery of downtown Des Moines from the Brenton Skating Plaza, located along the Des Moines River.

2. Greater Des Moines Botanical Garden
Just down the street from the skating plaza, shed your winter coat and bask in the 70-degree temperatures of the Greater Des Moines Botanical Garden. Stroll among the desert garden and tropical plantings before enjoying lunch at the attached restaurant, Trellis. On Saturdays in winter, the center features classes on everything from how to create a terrarium to garden-to-table cooking.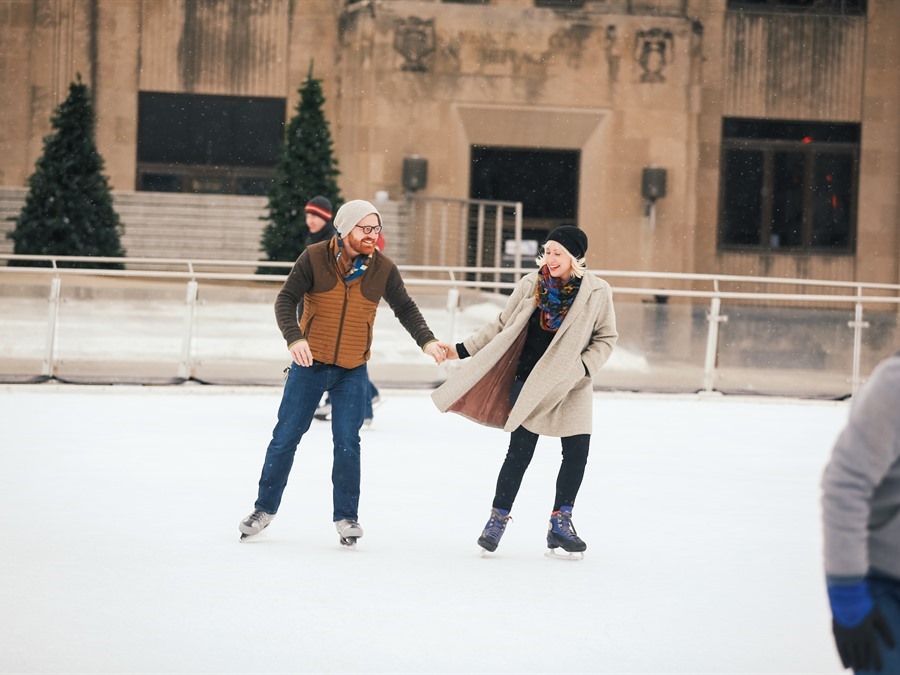 3. Valley Junction
Shop a variety of local stores in Historic Valley Junction in West Des Moines. Find antique treasures, handmade chocolates and handcrafted art to remember your trip.

4. Centro
Centro serves delicious Italian cuisine crafted with ingredients. Conveniently located in downtown Des Moines, Centro is one of the city's most renowned restaurants. Menu specialties include wood-fired pizzas and handmade pasta dishes.

5. Hotel Renovo
This recently renovated four star boutique hotel blends upscale surroundings with an excellent location for shopping and dining on the city's west side.