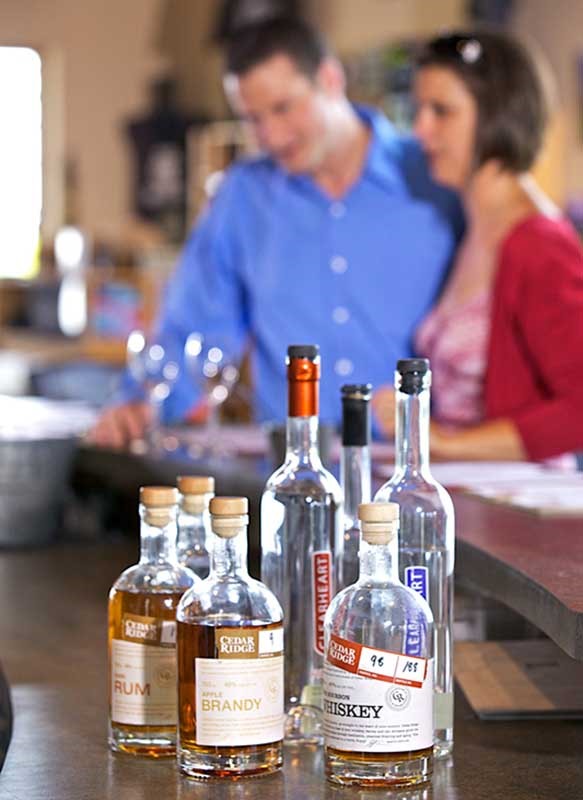 For decades, consumers have enjoyed visiting wineries: drinking the fruit of the vine at the source, usually in a comfortable tasting room or beautiful outdoor location, then purchasing bottles to enjoy at home. Then craft breweries entered the scene, and the scenario repeated itself. Now, thanks to Iowa's House File 607, signed into law by Gov. Terry Branstad in May 2017, visitors can enjoy that same tasting room experience at distilleries in the state.

What's more, the benefits of the new law extend far beyond the flash-in-the-pan experience at a tasting room. Distilleries in the state aren't just tasty and fun—as you'll see, they're measurably beneficial.

But first, a little background.
The Growth of the Craft Distilling Industry
On the heels of the craft beer boom, which boasts more than 6,000 small and independent breweries in the U.S., comes the craft distilling industry. Entrepreneurs around the nation have introduced their own takes on liquor styles: vodka, whiskey, gin, liqueurs, brandy, rum and more.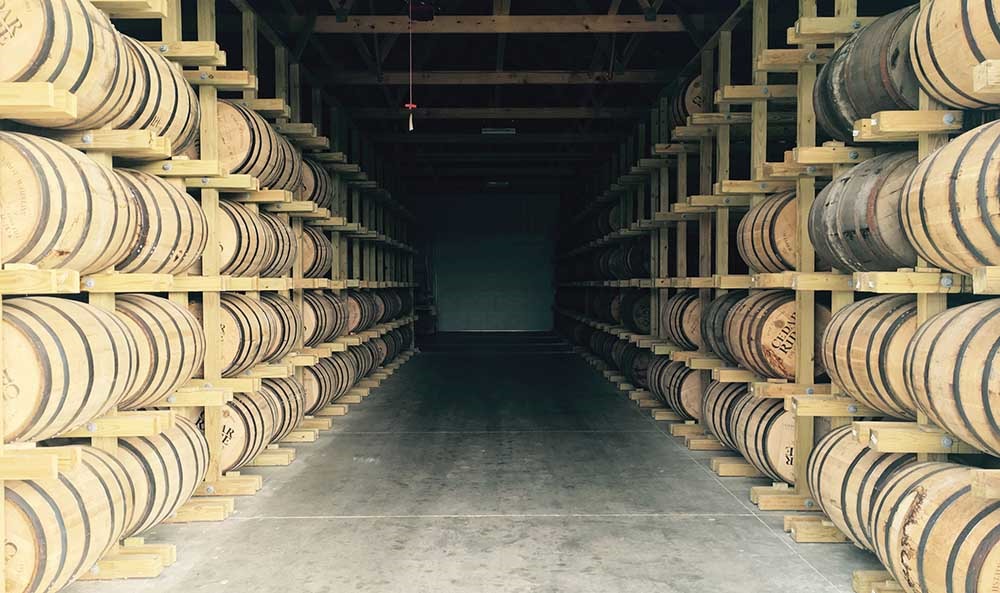 According to 2017 reports from the American Craft Spirits Association, a nonprofit trade group representing the U.S. craft spirits industry, the craft distilling industry sold nearly 6 million cases, taking in $3 billion in 2016, representing 25 percent growth by value.

Of course, such growth means more than just extra products to choose from on liquor store shelves (though that in itself is a pretty cool perk). Employment in the craft spirits industry grew by 48 percent, utilizing the skills of nearly 19,600 full-time employees as of August 2017. Distilleries also spent money on build-out of tasting rooms and equipment and on related labor costs.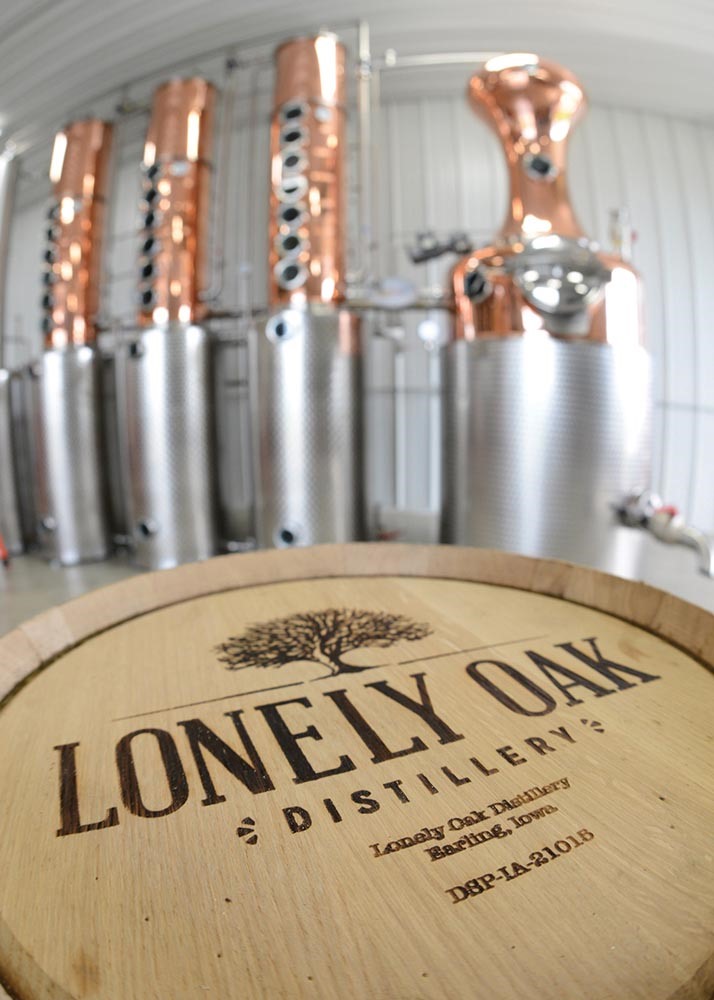 When it comes to distilleries, Iowa is a bit of a young thing. Established distilleries and the states that host them are old hats at knowing the wide range of perks that filter down from the liquor business—like those in Kentucky. Reports from the Bluegrass State detail these added benefits. The 2017 report of the Kentucky distilling industry explains that economic impacts start with the obvious benefits of production, sales, employment, exports and capital investment. Those are followed by the commodities purchased by the Kentucky distilling industry, including glass, plastics, wood, grains, flour, malt and more, as well as services such as banking, insurance, legal, accounting and advertising.

On top of that, whenever the products are sold outside of state borders, new dollars come into the state, which "recirculate among vendors, employees and households. These spinoff impacts are … essential to an aggregate estimate of total economic impact," states the report.

Besides selling product, Kentucky's granddaddy distilleries have been offering tours and tasting rooms for a quite a while now. Some have even created museums for visitors, such as Heaven Hill's Bourbon Heritage Center, where visitors can learn, taste and tour; and the Evan Williams Bourbon Experience, which adds educational bourbon tastings to its artisanal distillery and tours. These visitor-focused experiences demonstrate an important community benefit of distilleries that serve and entertain the public: tourism!
The Impact on Tourism
"We've seen significant growth in Iowa distilleries over the last few years," says Jessica O'Riley, tourism communications manager with the Iowa Economic Development Authority. "A law change in 2017 … opened up additional tourism opportunities, with many locations revamping their tasting rooms to accommodate being able to serve cocktails. Anecdotally, we've heard revenues have increased 10 to 15 percent at some distilleries."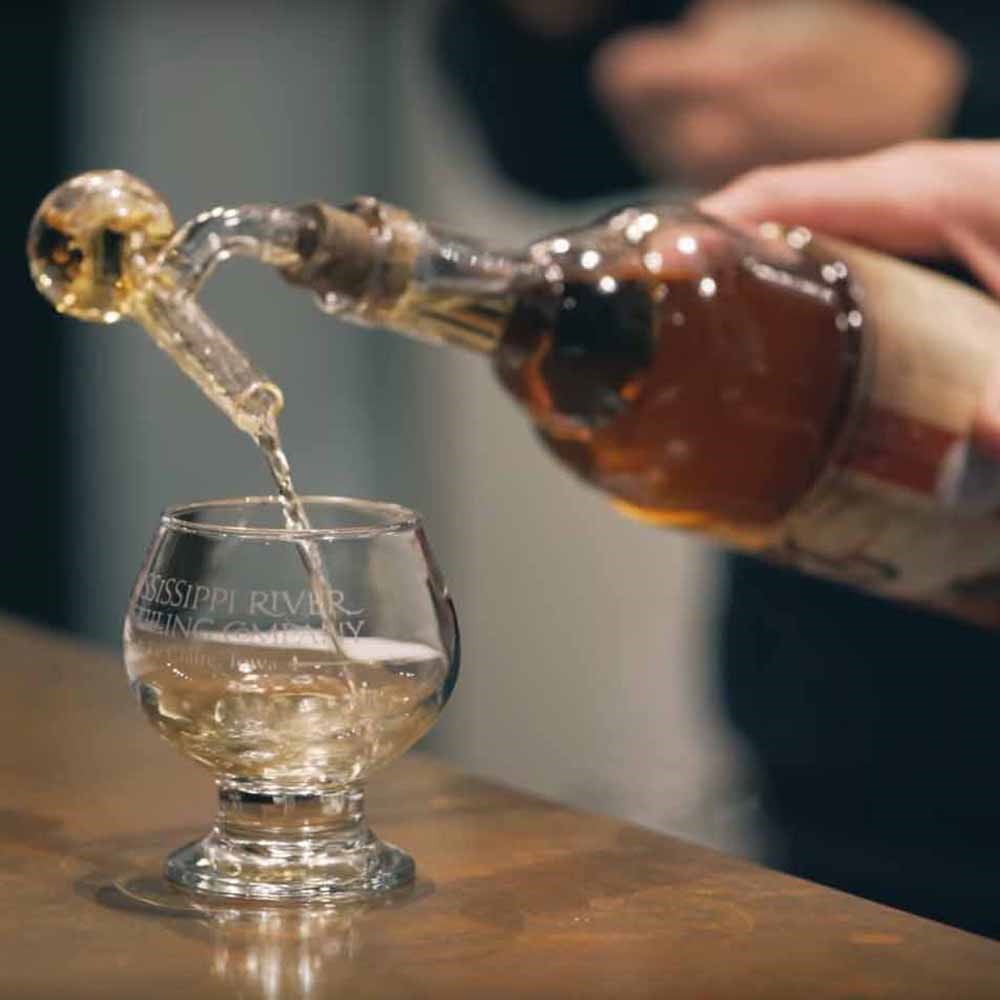 Specifically, explains Garrett Burchett, co-owner and distiller at Mississippi River Distilling Co. in LeClaire, small distilleries can serve drinks by the glass using their products, and customers can purchase up to nine liters of spirits to go. Since distilleries pay the same tax that restaurants and stores do, the state doesn't lose any tax revenue. And, Burchett adds, the product "goes through the same distribution that restaurants and stores do. We do what everybody else does."

So picture this: You're relaxing with friends at the Mississippi River Distillery, Ol' Man River flowing just beyond the patio. You're sipping on a Mississippi Mule made with a distillery-made spirit and Great River Brewery ginger ale. One friend is enjoying a bacon Old Fashioned and another a Tiki Chi Chi, made with River Baron Artisan Spirit, pineapple, coconut, lime, ginger and house grenadine. A live band is setting the mood. And you might even tour the distillery or purchase a bottle or more of your favorites to take home.

"It's an incredible tourist draw," Burchett confirms. These tourists typically visit breweries and wineries as well as restaurants and retail stores. "They're spending time in our town and spending money."
From Grain to Glass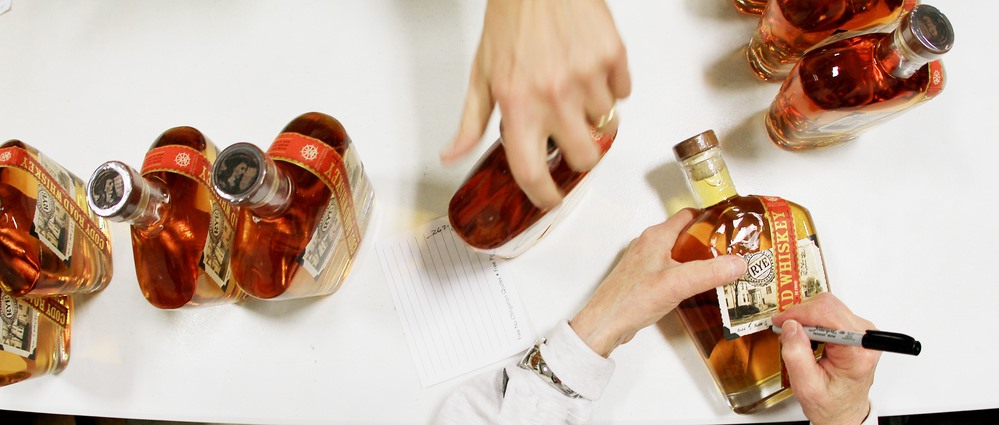 Iowa's craft distilleries also support another important Iowa industry: agriculture. "We're taking corn from our back door and making Mississippi River spirits," says Burchett. Given the consumer trend toward appreciating locally made and sourced products, this adds to the tourist draw while supporting the farm industry.

Burchett explains that at their distillery, for example, "All of our grains come from within 25 miles. They come straight from farm"—a genuine grain-to-glass approach. Other agricultural products find their way into Mississippi River Distilling spirits, too, as in Pride of the Wapsi strawberry vodka and Queen Bee Honey Whiskey.

Other Iowa distilleries similarly use local ingredients.

Cedar Ridge Winery and Distillery in Swisher uses "acres of Iowa grown grapes [and] unending bushels of corn straight from our fertile Midwestern soil."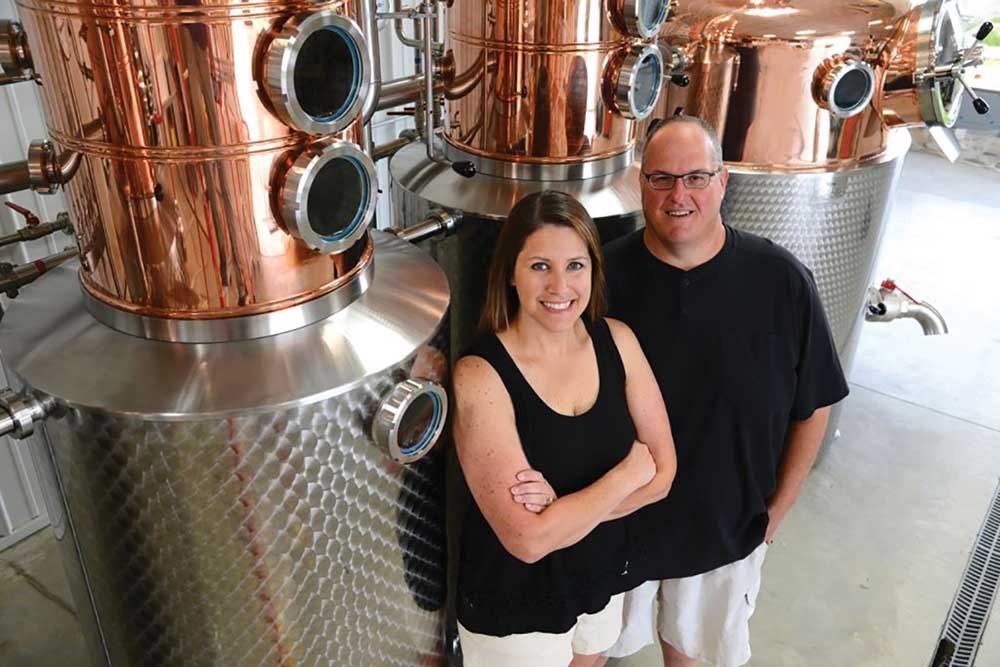 Says Iowa Distilling Company in Cumming, "The real knowledge behind our operation comes from the fact that we are true Iowans. We know the farmers who grow the corn. The hands that distill and then distill again. And oftentimes, the people behind the bar serving every last drop."

Iowa Legendary Rye in Carroll uses a rye whiskey recipe from a Carroll County moonshiner who defied Prohibition, Lorine Sextro, grandmother of co-founder Heath Schneider. Plus, says the website, "Our whiskey is 100 percent rye grain that comes from Brian Irlbeck, a farmer in Carroll County."

Lonely Oak Distillery in Earling started with a farm, owned and operated by Pat and Amy Hoffmann. "As farmers, we had a vision about our crop," says Lonely Oak. "Not only did we want to harvest the grain, but we wanted to make something out of it." All spirits at Lonely Oak are made from ingredients grown by the Hoffmanns or grown for them by other local producers.

So next time you sit down to enjoy a drink featuring liquor from an Iowa distiller, you can know that the benefits extend far beyond that pleasurable feeling that's tickling your palate.