Pick the perfect gourd and get lost in the corn on an autumn adventure with your family at these pumpkin patches. Looking for more fall fun? Check out our list of apple orchards, too!
Bloomsbury Farm, Atkins
3260 69th St.
319.446.7667
Boone & Scenic Valley Railroad's Pumpkin Express, Boone
225 10th St.
515.432.4249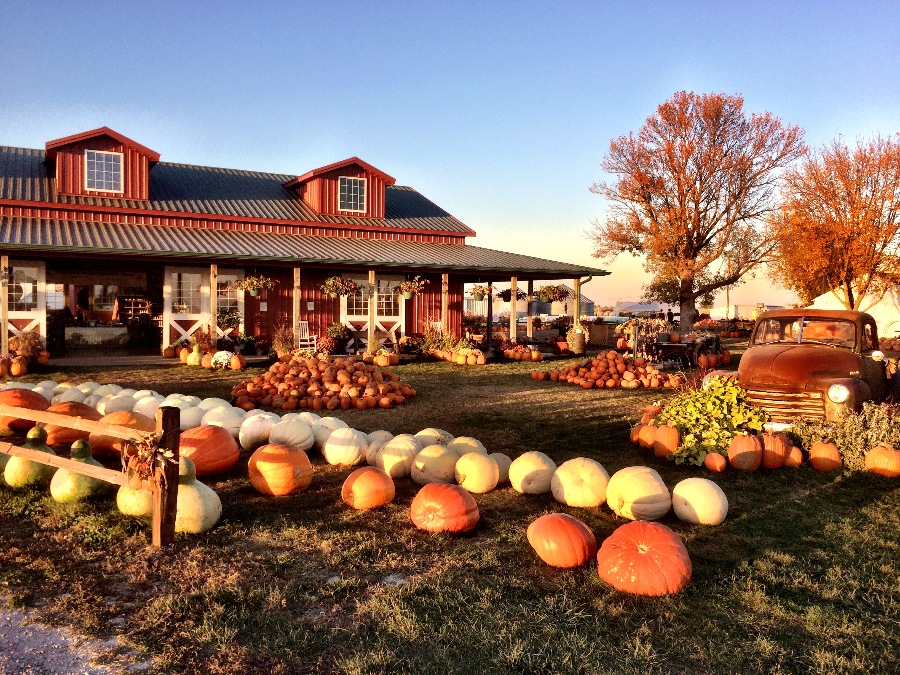 Colony Pumpkin Patch, North Liberty
2780 Front St. NE
319.626.6091
Enchanted Acres, Sheffield
1071 250th St.
515.371.0450

Harvestville Farm, Donnellson
1977 Hwy. 2
319.470.1558
Hoefling's Pumpkin Patch, Marcus
5303 D Ave.
712.490.3329
Howell's Pumpkin Patch, Cumming
3145 Howell Ct.
515.981.0863

Pierce's Pumpkin Patch, Chariton
2491 Hwy. 14
641.344.1344

Pinter's Gardens & Pumpkins, Decorah
2475 Hwy. 9
563.382.0010
Pumpkinville, Mitchellville
618 Center Ave. S
515.967.0972

Solsma's Punkin Patch, Sanborn
6190 320th St.
712.729.3174

Uncle Bill's Farm, Grinnell
244 400th Ave.
641.236.7043

Red Rock Farms, Oelwein
319.238.1232
20856 30th St.

Plain Ol Pumpkins, Clear Lake
515.341.2822
4333 260th St.
More Pick-Your-Own Fun
Map out a visit to more spots for fall fun - in addition to a fall harvest of apples, pumpkins and gourds, many of these also feature hayrides, corn mazes and more outdoor harvest activities. Use our map below to find an apple orchard or pumpkin patch and see our picks for apple orchards.