By Connie Reed
Whether you're a serious antique collector or just enjoy a trip down memory lane, you're bound to discover treasures at these Iowa antique stores. Spend a weekend traversing an antique trail across Iowa.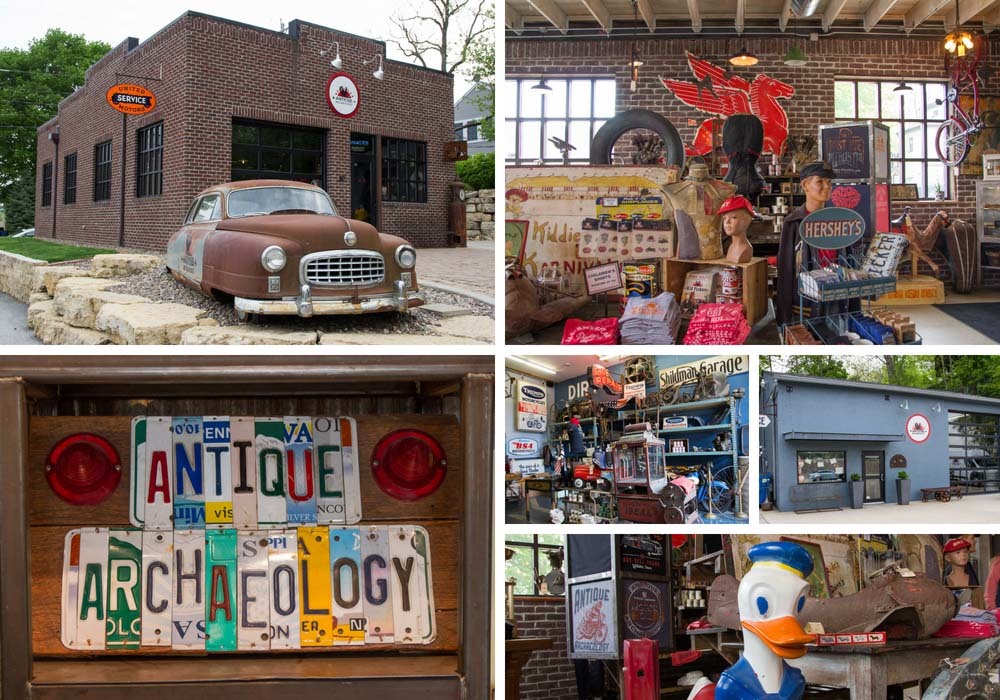 No doubt you've seen Antique Archaeology on the American Pickers television show. Since Mike and Frank are mostly on the road picking through barns and sheds packed full of who-knows-what, you most likely won't see them. But it's fun to see Mike's shop in real life, check out some of the "pickings" and perhaps buy some American Pickers souvenir merchandise.
115 Davenport Street, Le Claire
The seven villages of the Amana Colonies were settled in the mid-1800s by German Pietists, who practiced communal living until 1932. Experience the unique history and culture of the area as you visit antique shops in century-old homes, as well as one in an original Amana communal kitchen.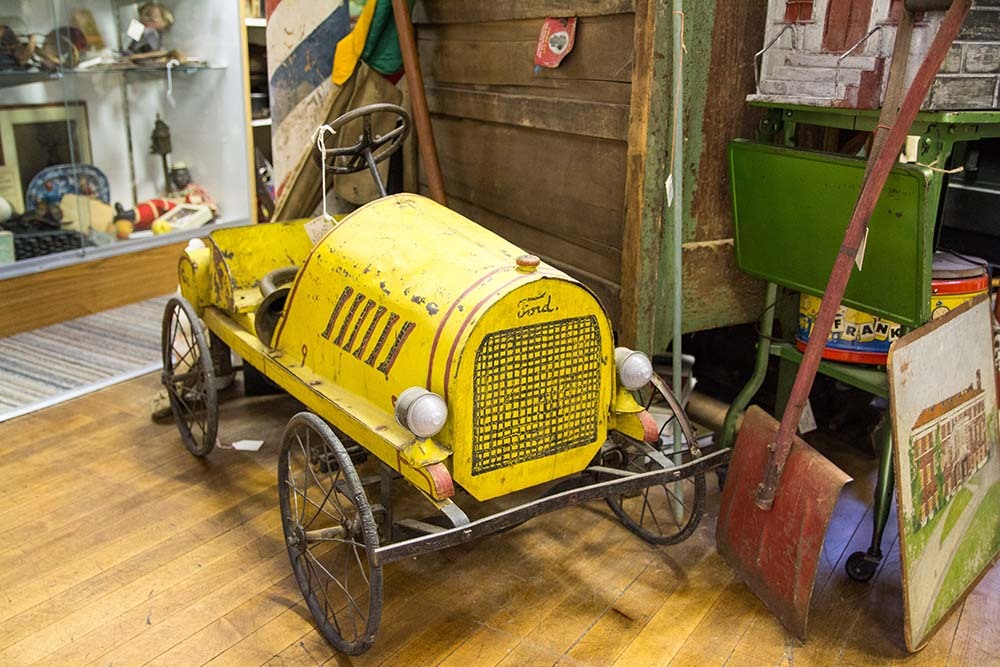 The 50 dealers in Smokehouse Square Antiques stock their booths with a plethora of quality vintage and antique merchandise. Premier folk art, gas and oil items, country primitives and farm finds are just some of the items in this ever-changing inventory.
4503 F Street, Amana
Amazing Grace Antiques and Gifts offers a mix of antiques and new items. Customers often buy things that remind them of grandma's house. Old linens and reconditioned rugs and runners are especially popular with crafters. New items include soaps and sachets that the owner makes herself and lotions that her daughter makes.
4524 220th Trail, Amana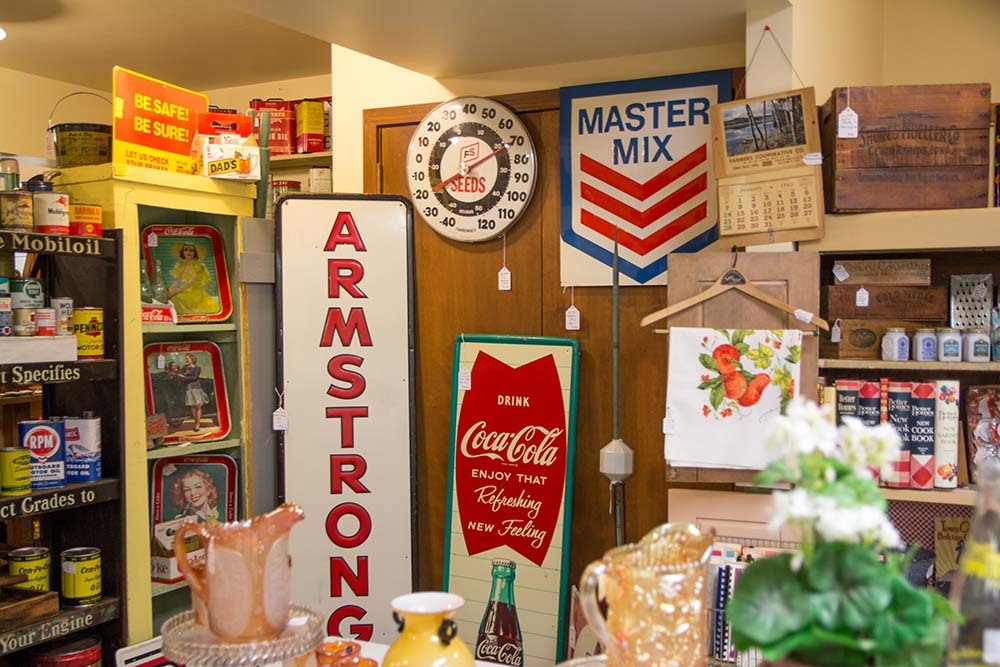 Housed in what was originally a communal home, Grapevine Antiques carries stock from 24 dealers. Mid-century kitchen wares, advertising signs and antique tools are some of the merchandise attractively displayed.
4515 F Street, Amana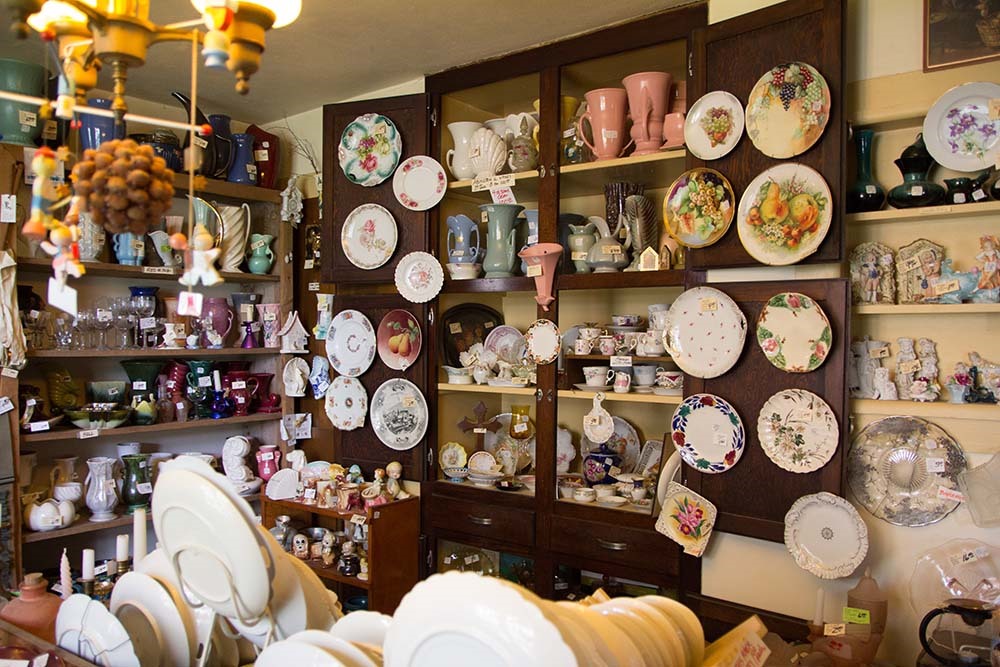 Eight rooms of the old home that serves as Renate's Antique Gallery are jam-packed floor to ceiling with a mix of reasonably priced, mostly small items like kitchenware and pottery. One room is filled with only items originally made in Amana, from braided rugs and woven carpets to furniture and baskets.
4516 F Street, Amana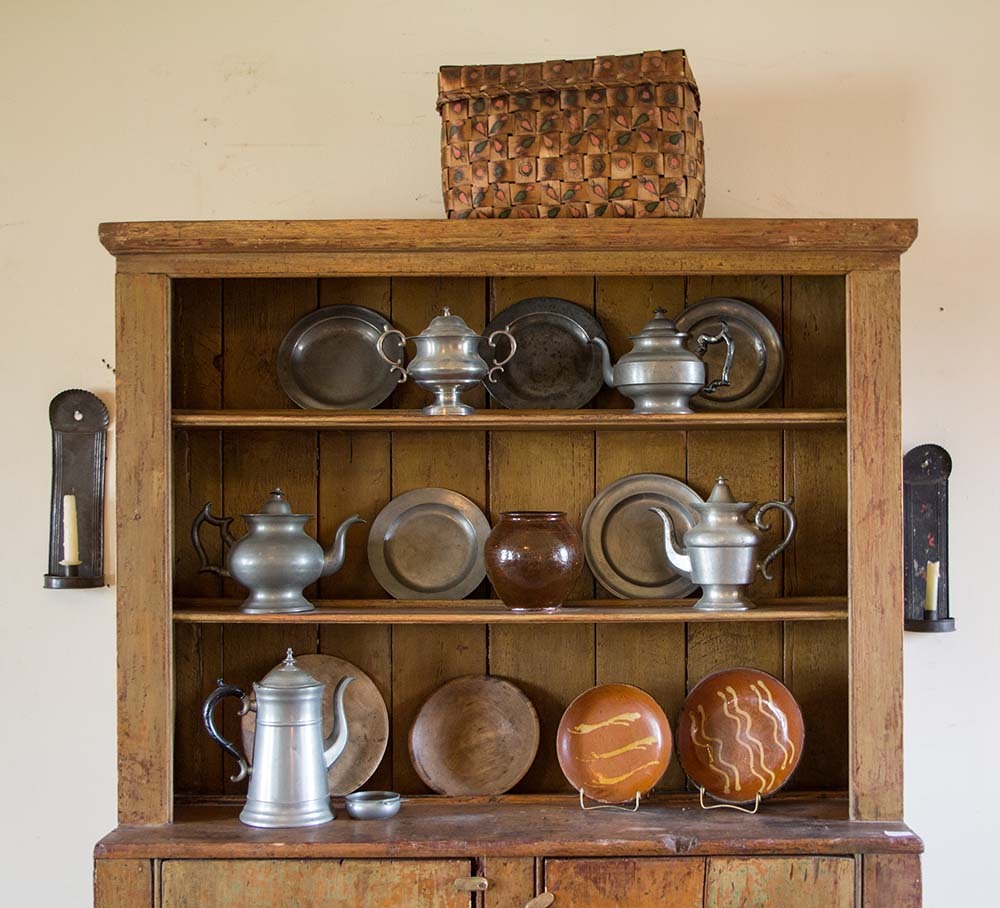 Attached to Renate's Antique Gallery, Erenberger Antiques specializes in antiques with an East Coast origin. High quality furniture, pewter and small American primitives are attractive to the serious antique collector.
4514 F Street. Amana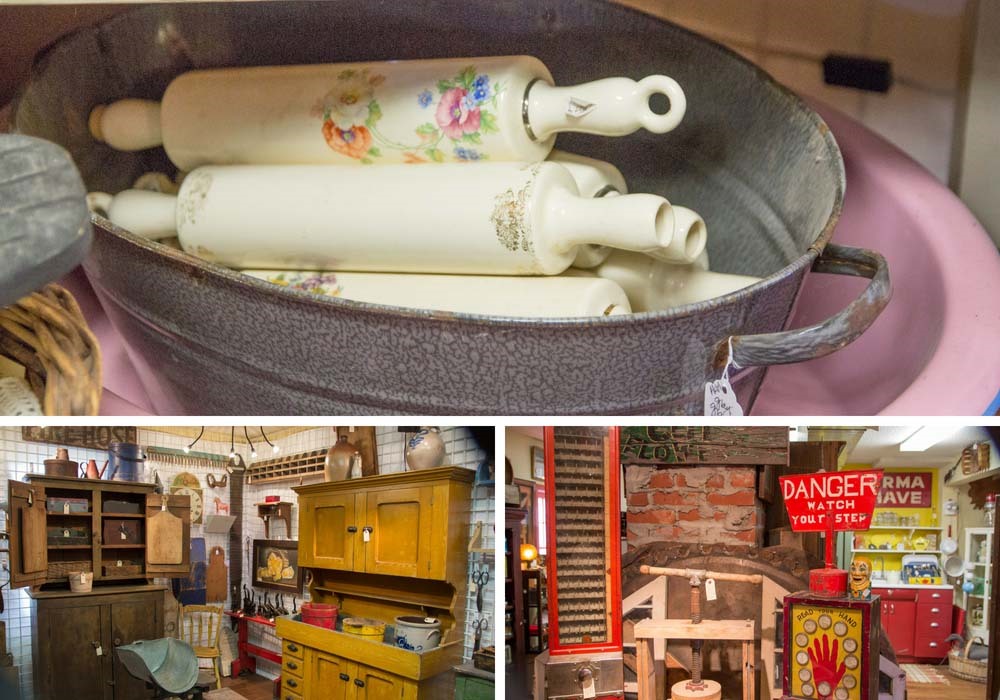 Heritage Haus Antiques sells only antiques, no vintage or collectibles. The shop specializes in primitives and early American, with lots of quilts, candles, toys and unusual items like porcelain rolling pins.
4702 220th Trail, Amana
Marshall County
Shops sprinkled throughout central Iowa's Marshall County range from businesses that specialize in reclaimed items for use in repurposing projects to antique glassware and vintage clothing.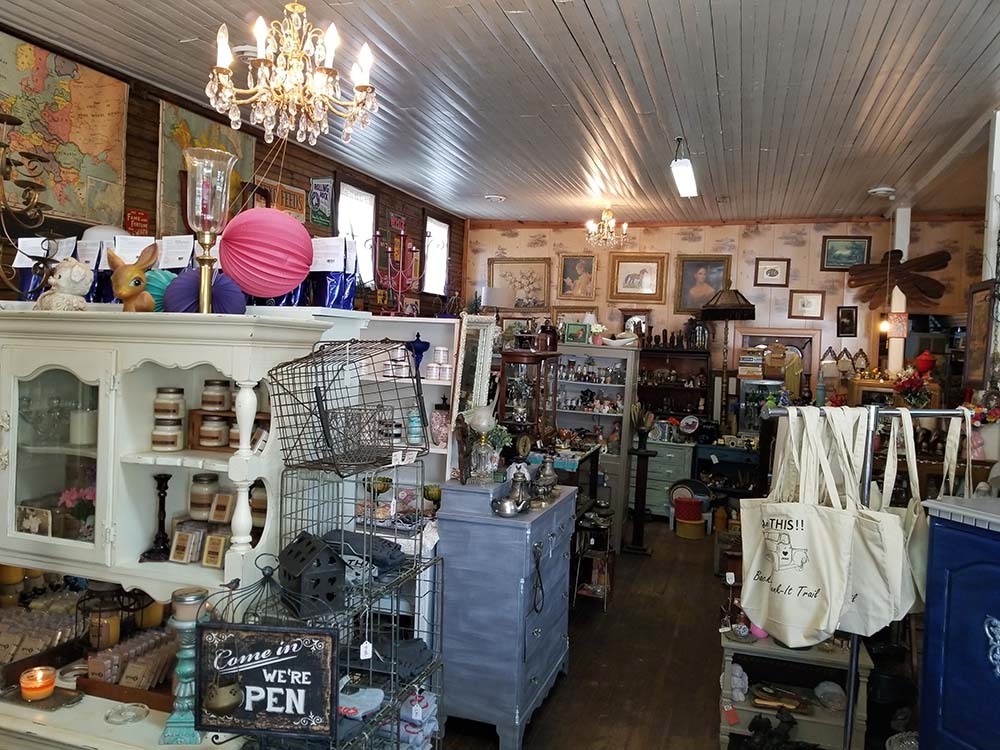 Main Street Antiques offers an eclectic mix of antique, retro and vintage items. Find everything from vinyl records to bedroom sets in the two-level 5,000-square-foot shop that takes items in on consignment from a thousand or so vendors.
105 Main Street, Marshalltown
The original Haverhill general store today is home to Reclaimed Treasures on Main. The diverse mix of antiques and collectibles includes hard-to-find pieces. After shopping, take a break and enjoy hand-packed ice cream. Reclaimed Treasures on Main offers six flavors served in a cone, cup or shake.
101 Main Street, Haverhill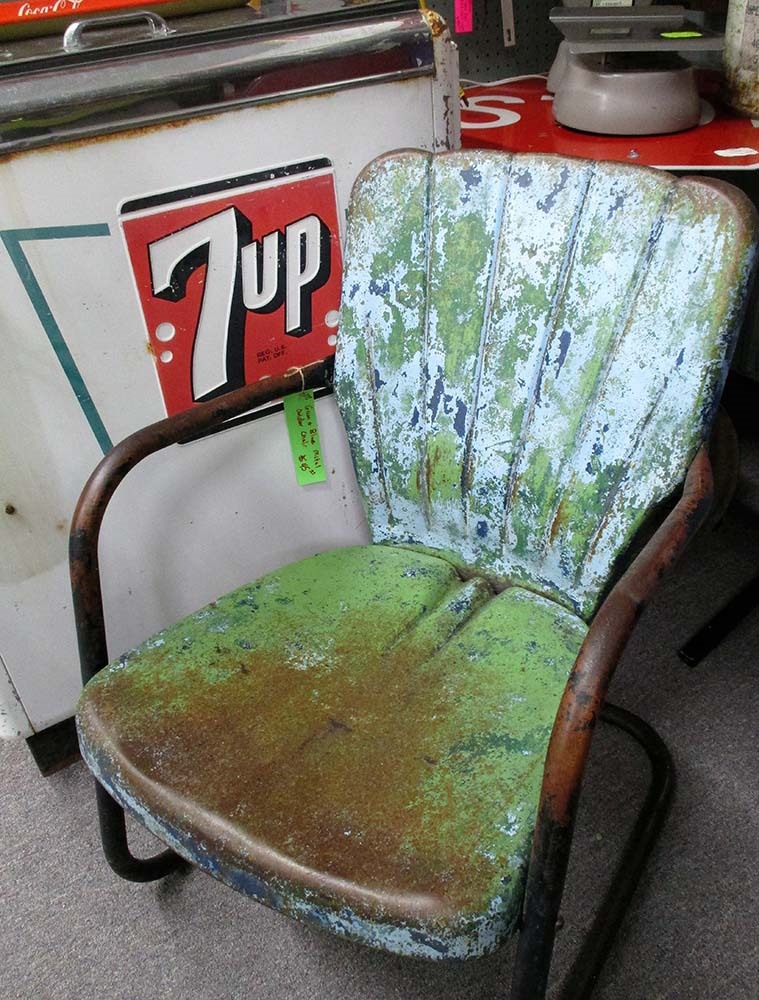 Located smack dab in the center of Iowa just off Interstate 35, Antiques Iowa boasts 18,000 square feet of collectibles, vintage items and antiques showcased by over 125 dealers. With dealers bringing new finds in every day, you'll discover something different on every visit.
1639 Broad Street, Story City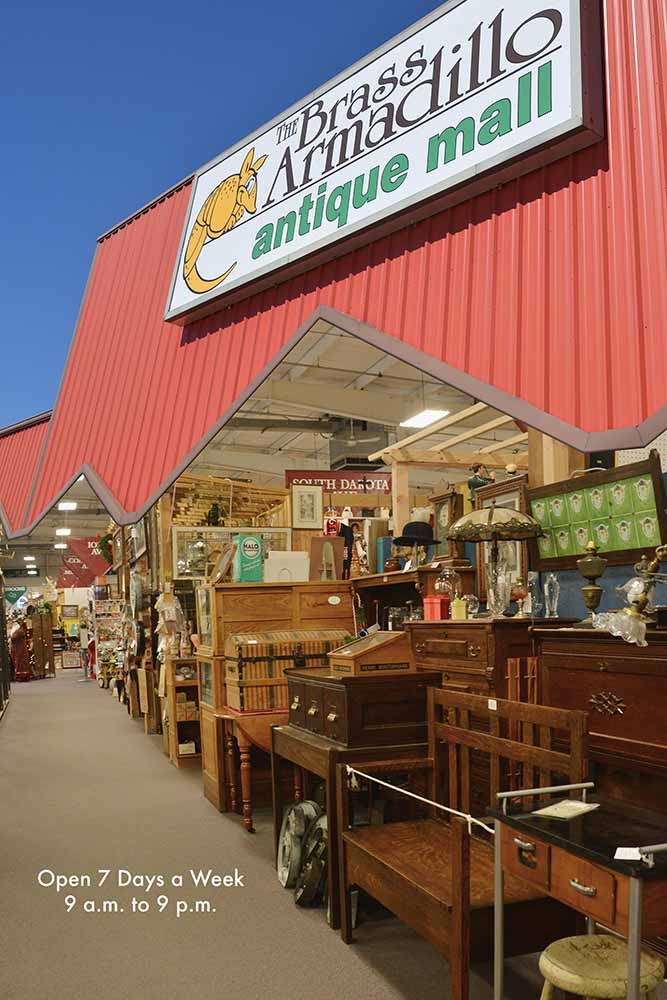 The Brass Armadillo® antique mall is a destination for collectors, dealers and enthusiasts. Showcasing vintage, retro, classic and antique pieces from 400 quality dealers, the Brass Armadillo offers a veritable shopping adventure with furniture, glassware, quilts, clothing, collectibles, and fun repurposed items. For the do-it-yourselfer, Brass Armadillo sells replacement hardware, as well as restoration and refinishing supplies.
701 NE 50th Avenue, Des Moines
When a town names a street "Antique City Drive," you know they're serious about antiques. Over a dozen shops make up the easily walkable antique district in Walnut.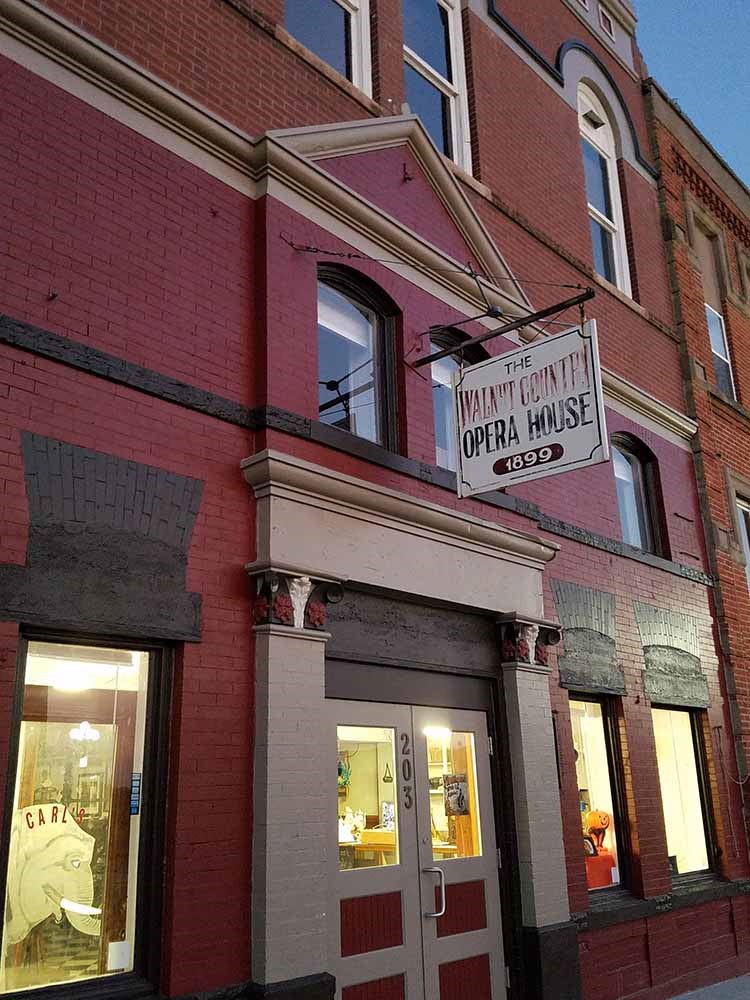 The Barn Mall, which occupies an 1894 former lumber barn, features 34 vendor booths spread over two floors. On the third floor find dozens of chairs, some ready-to-use and others available for buyers who enjoy restoring furniture themselves.
615 Highland Street, Walnut
The Granary Mall is housed in an 1800s building which was originally a seed and grain company. The shop features antiques and collectibles for sale by 100 antique dealers from seven states, as well as the Midwest's largest Red Wing Stoneware inventory. Be sure to notice the original equipment, still intact, that ran the milling facility.
602 Pearl Street, Walnut
A half-dozen or so vendors make up the three-level Rusty Farm Girls. The shop specializes in primitives, including chalk painted furniture. However, the shop is also stocked with nice collections of vintage clothing, jewelry, glassware and old signs.
202 Antique City Drive, Walnut