Time traveling may seem like a thing of the future, but you can take a trip to the past every day in Walnut. Known as Iowa's Antique City, Walnut is booming with antique stores, specialty shops, a bakery and lodging.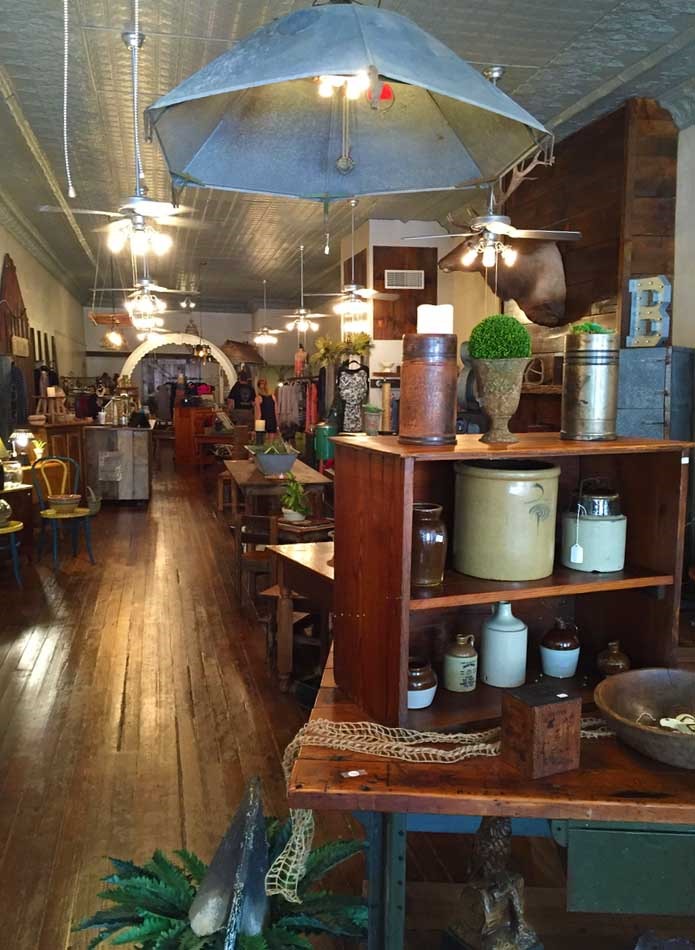 While collecting treasures new and old, stop into B Restored. This shop is owned by a family who have been in Walnut for generations, just like many items in the store. From boutique style clothing and antiques to restored items and homemade candles, this crafty family offers a little something for everyone in yours.

Didn't find the perfect historical mystery item? Try the Barn Mall, which is a sight to see on its own, not to mention being filled with heirlooms more than a century old. This historic barn (built in 1894) that once housed lumber now holds a stock of something new. On its highest floor, you'll find a gold mine of chairs that have stood (or sat) the test of time.
If you didn't find what you were looking for at these two antique stops, Walnut has several more shops and malls you can peruse: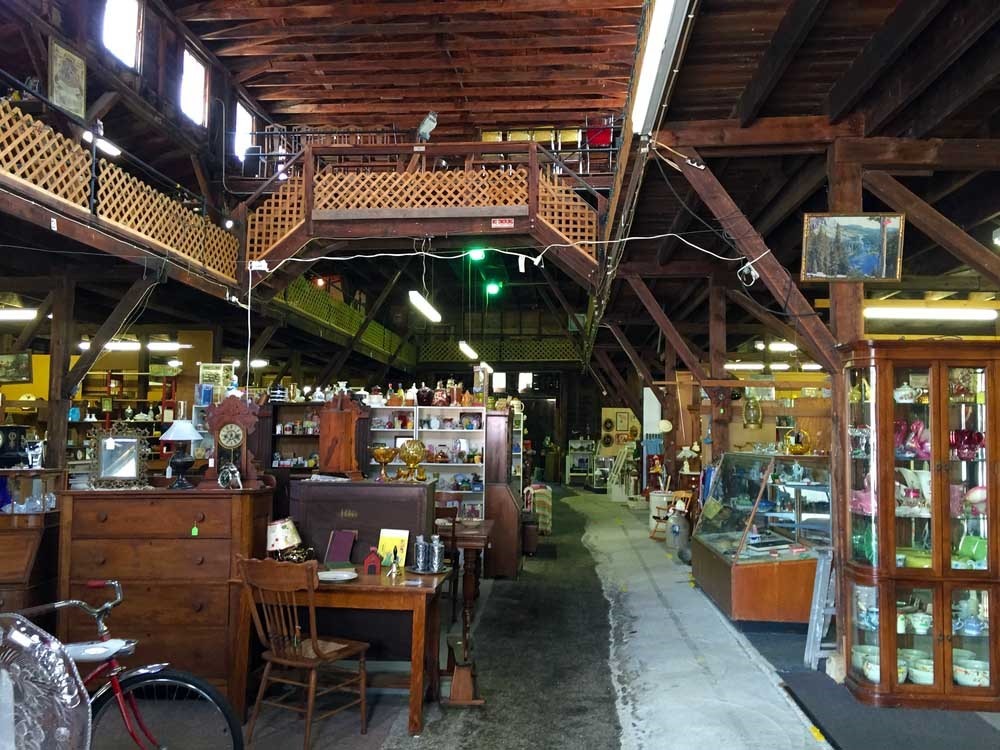 Antique Furniture Emporium
Bear Trap Antiques
Corn Country Antiques
Farm Fresh Antiques
Granary Mall
Mabel's Old Fashioned Rose
Plum Krazy!
Rusty Farm Girls
Vault
Walnut Antique Mall
While shopping, check out the public art. A project in 2001 resulted in several vintage-looking murals around town. Hidden in the murals are letters spelling out the word WALNUT. Make it a challenge to find them all before days end.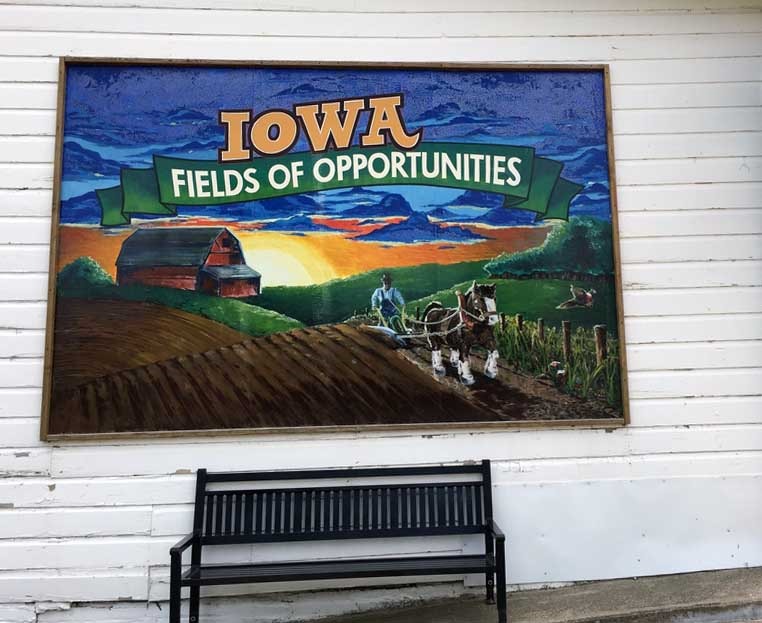 More to Do in Walnut
Rolling Hills Bank and Trust still remains in its original building from the 1870s. It is the only building in Walnut listed on the National Register of Historic Places.
While Walnut may be Iowa's capital of antique shops, there are many antique and restored shops around the state worth a visit: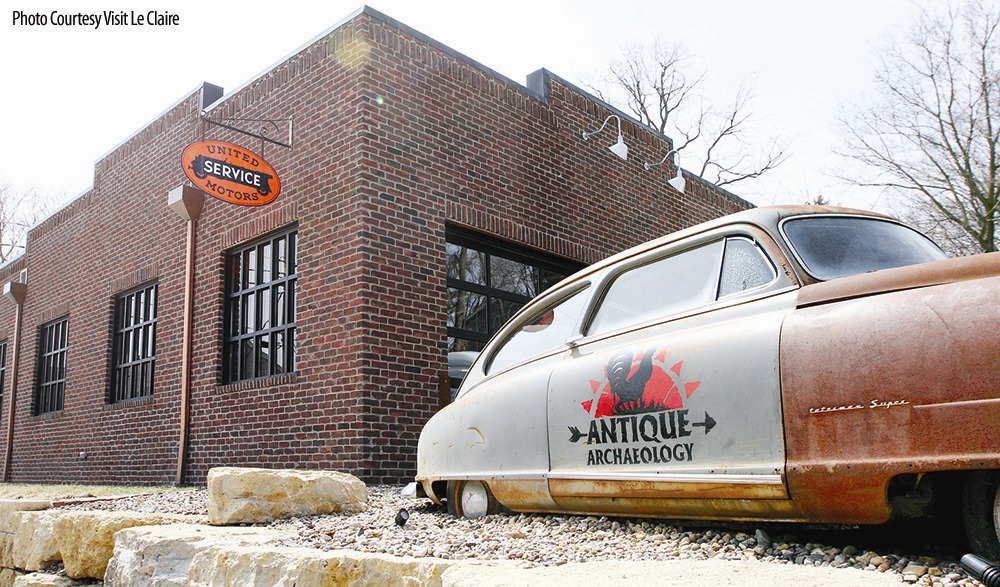 Antique enthusiasts and reality TV junkies alike will get a kick out of combing through the treasures at Antique Archaeology in Le Claire, home base to the popular American Pickers TV show.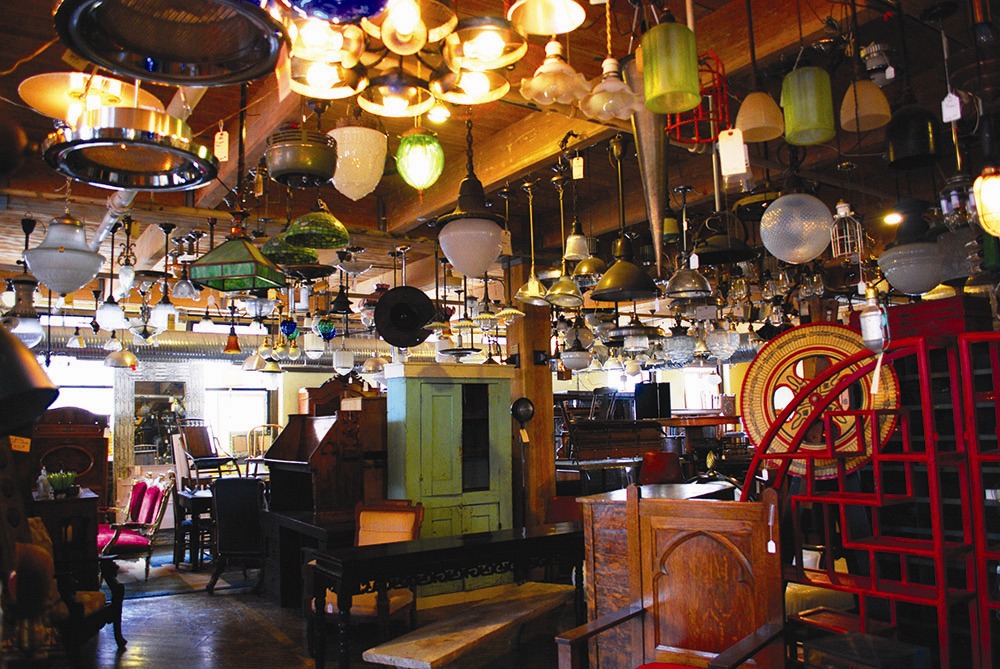 West End Architectural Salvage in Des Moines invites you to explore salvaged treasures from across the country. Before you go, watch West End Salvage on the DIY Network to get an idea of their unique inventory and custom furniture. Once you're ready, grab a coffee at their cafe and comb through floor after floor of awesome antiques at their downtown location. Can't get enough? Stop by their recently-opened West Glen Town Center location out in the suburbs.

If you're still looking for more antique shopping, visit these towns that feature several stops: