Sponsored Content
Explore Allamakee County and discover the great Iowa outdoors paired with intriguing history and endless recreation. This road trip itinerary will take you on an adventure that includes everything from learning about the last glaciers that passed through Iowa to hiking among ancient Native American burial grounds while enjoying some of the best views in the state.
Where to Go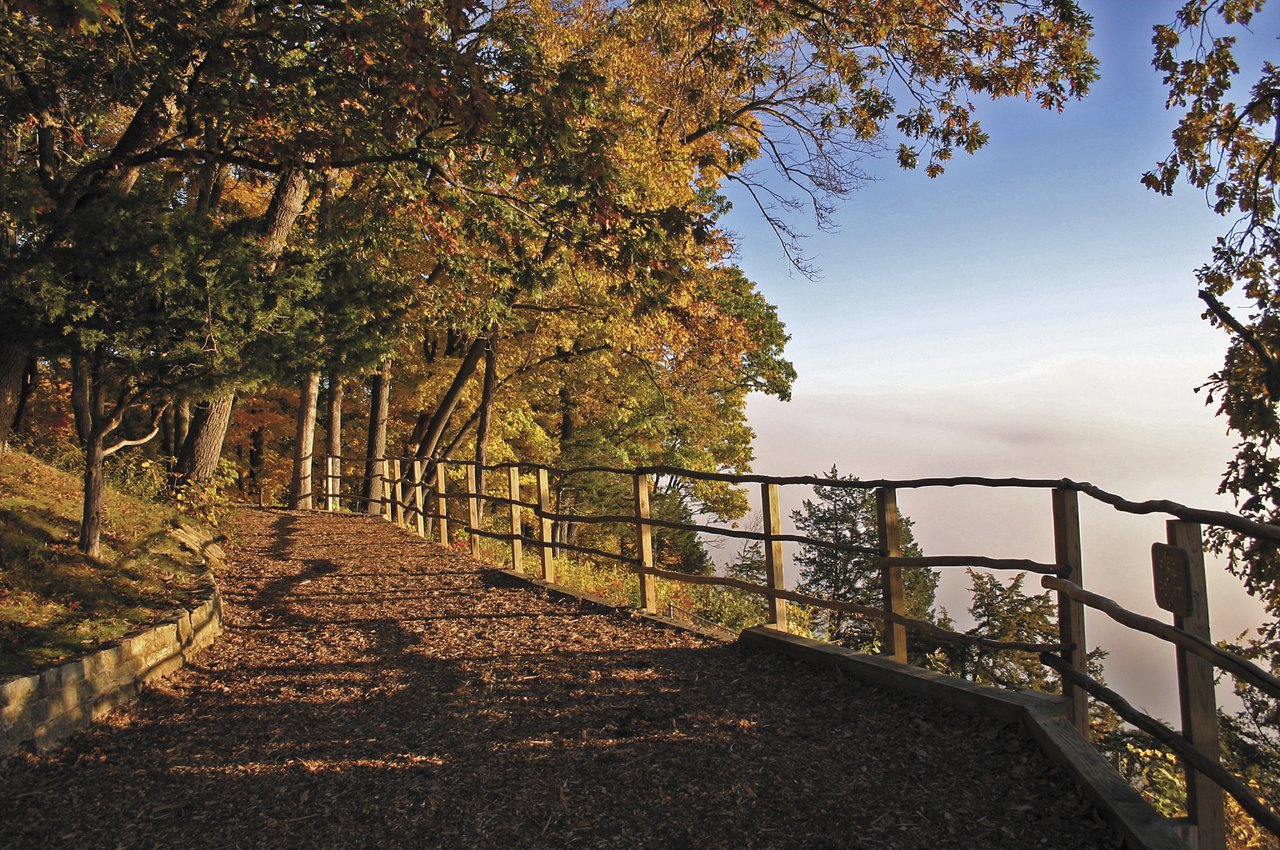 These prehistoric American Indian burial and ceremonial grounds are a must-see Iowa attraction in Harpers Ferry. Known as the Effigy Moundbuilders, this regional culture was recognized for their mounds of earth formed in the shapes of birds, bear, deer, bison and other animals. Today, the monument covers over 2,500 acres to protect more than 200 mounds. Visitors can view the mounds on foot via the 14 miles of hiking trails while also admiring the area's wooded bluffs, tallgrass prairies and scenic overlooks. Or head inside the visitor's center to learn more about the mounds backstories.
Start your Allamakee County adventure by learning about what makes northeast Iowa so special. This 10,000-square-foot education center dives into the cultural, recreational, natural and historical significance of the Driftless Area, which remained untouched by the last glaciers that passed over Iowa. Located in Lansing, the center's three levels offer amazing views of the limestone bluffs and mighty Mississippi River alongside exhibits that include everything from native wildlife to stories about the Native Americans and European settlers.
Home to stunning views, beautiful woodlands and meandering trout streams, Yellow River State Forest in Harpers Ferry offers some of the best outdoor recreation in northeast Iowa. Explore the park's 8,900 acres, divided into six units, to find your fun. The largest unit is Paint Creek, which is the most popular for its marked hiking trails, mountain biking and equestrian trails. Other popular sections include Luster Heights Unit for its three miles of hiking/biking trails and overlooks; Paint Rock Unit for its eight miles of rugged hiking-only trails; and the Yellow River Unit as a prime place for canoe/kayak launches.
Where to Eat
This Lansing gastro pub has become a local favorite due to its huge selection of craft beers served alongside delicious homemade thin crust pizzas, a wide variety of appetizers and excellent hot wings. They also offer carry out and delivery so you can enjoy their tasty meals anywhere.
Owned by two local families, this new restaurant features some of the best flavors and service around. Customers especially love their seafood dishes, onion rings, French dip sandwiches and steaks. During the warmer months, guests can relax on their relaxing patio that faces Waukon's charming Main Street.
Where to Stay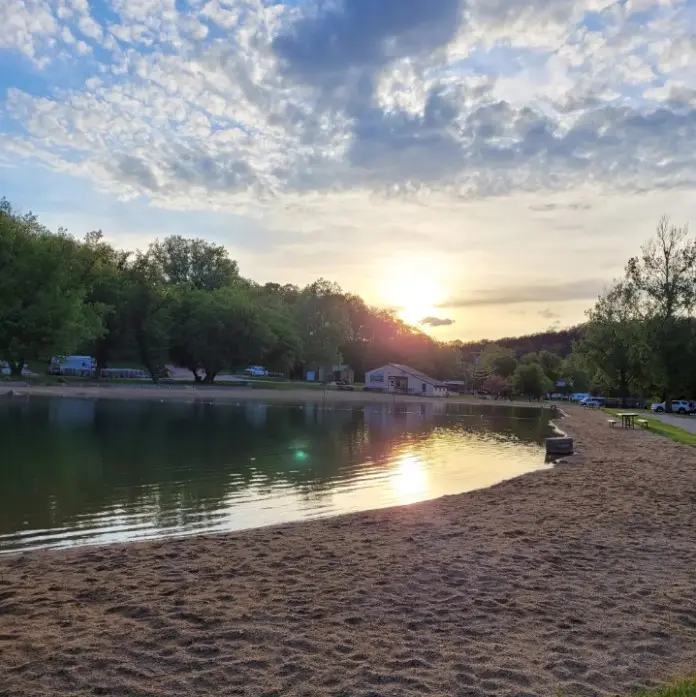 This 29-acre resort acts as a one-stop-shop for any outdoor enthusiasts and families looking to get away. Located on the banks of the Upper Iowa River between Dorchester and Waukon, you can book a cabin or campsite, then spend a weekend relaxing in nature. During the summer, they provide kayak, canoe and tube rentals alongside shuttle services to allow you to enjoy the water with minimal planning required. Guests can also cool off in their unique artesian spring-fed outdoor pool surrounded by a beach, challenge friends and family to a game of sand volleyball or basketball, fish on the Upper Iowa River or five nearby trout streams and explore the area's hiking trails.