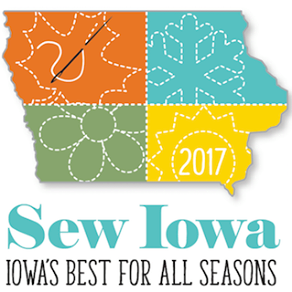 Iowa is a haven for quilters. In fact, crafters here are so passionate about their hobby that barns in at least seven counties have been adorned with vibrant, larger-than-life quilt block art. At the Iowa Quilting Museum in Winterset, you can even see the history of this art through a changing display of diverse and impressive works.

And every year in June, thousands of quilters from around the world come to Iowa for Sew Iowa, a month-long event sponsored by Sew Iowa magazine. Started in 2012, today the event includes 80 to 100 fabric shops located around the state.

Read on to learn more and get inspiration from the stunning pieces made with the event's popular Sew Iowa fabric.
Each year, a fresh, new Sew Iowa fabric celebrates a uniquely Iowa theme, such as Patriotic Iowa, Come Home for the Holidays and Iowa's Best.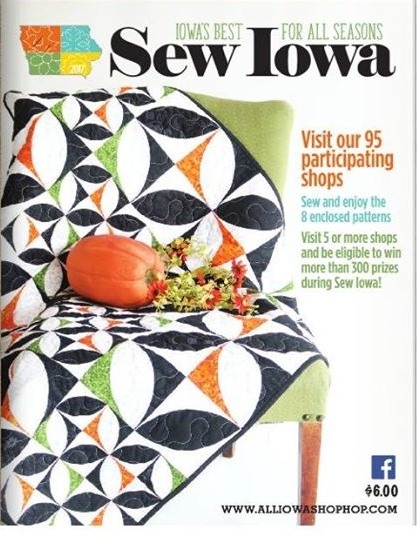 A 108-page special edition Sew Iowa magazine is created especially for Sew Iowa. It features a wealth of information, including a directory of participating shops, retreat centers and patterns intended specifically for the Sew Iowa fabric.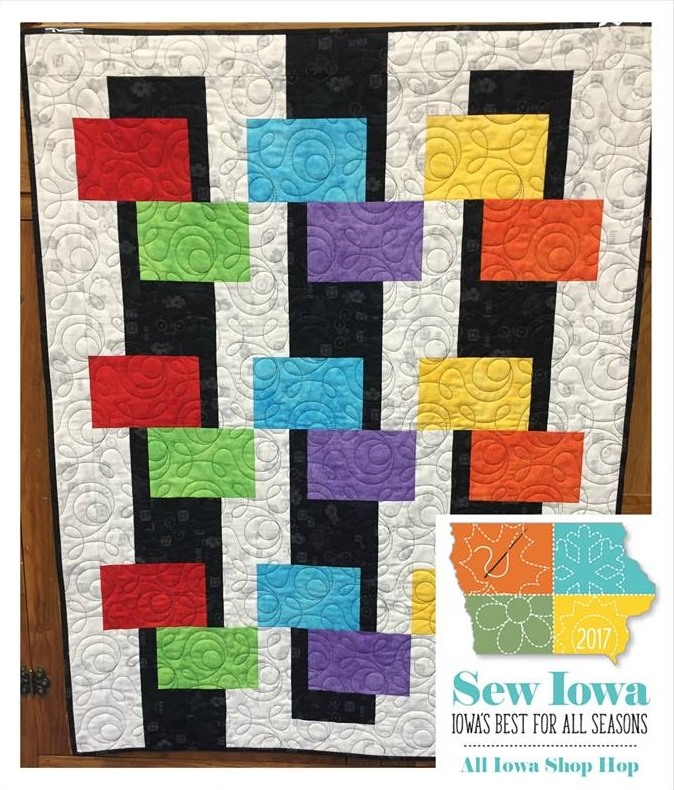 The Sew Iowa fabric is available only in participating shops in June, although some stores also sell the fabric online. (Pro tip: Get your Sew Iowa Fabric early - because many shops sell out before the end of the month!)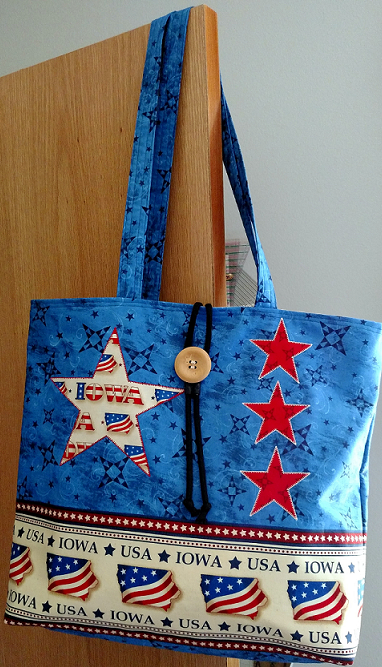 Sew Iowa organizers spend almost two years working with a national supplier to create the Sew Iowa fabric. Of the hundreds of thousands of yards that are produced, crafters have turned out everything from quilts to clothes and pillowcases to placemats. There's no end to Iowa's crafting creativity!