Stargazing has long been an activity enjoyed during summer and fall months for outdoor adventurers. This relaxing activity is growing in popularity among bigger audiences who seek beautiful night skies and a clear view. Iowa has several destinations for your perfect stargazing trip.
Whiterock Conservancy in Coon Rapids claims to have the "darkest skies in Iowa." The light pollution in the conservancy area is kept to a minimum for maximum visibility. The Milky Way can easily be seen from the star field on most nights without a telescope or binoculars, but for up-close views, those tools may be great additions to your gear.
Located near Palisades-Kepler State Park and Mount Vernon, the Eastern Iowa Observatory is home to two permanent telescopes and several portable telescopes. The observatory is open to the public for special events held throughout the year.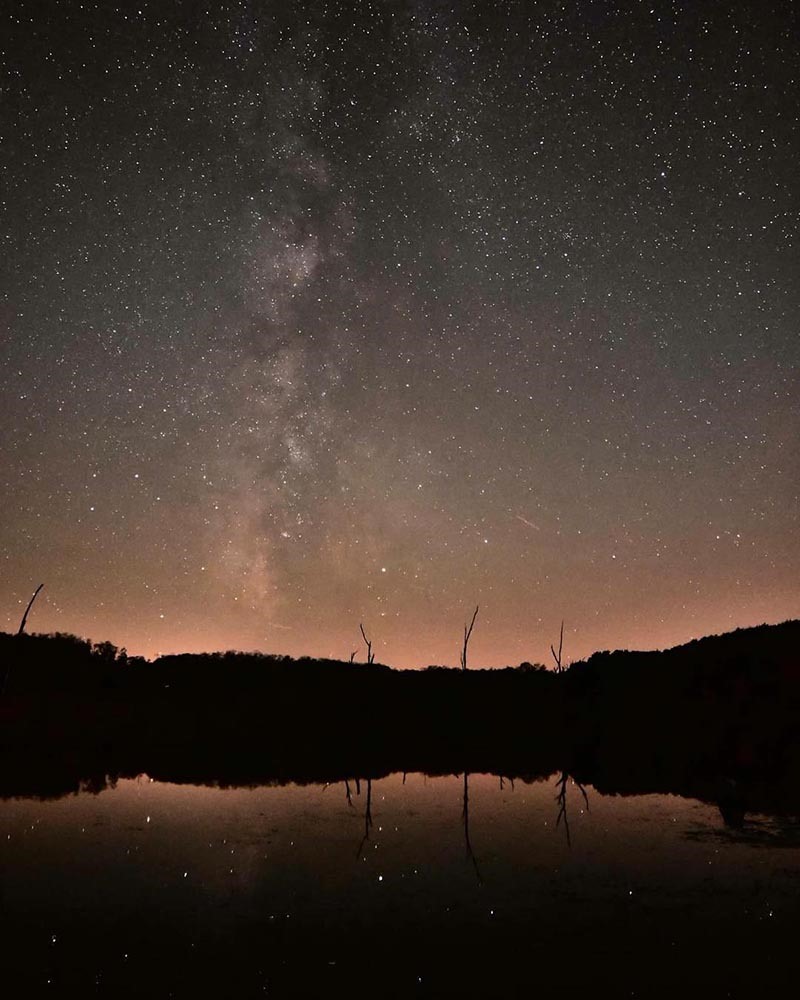 Preparation Canyon State Park is a remote 344-acre area and an excellent spot for sky gazing. Located in the unique Loess Hills, daytime activities including hiking and sightseeing. At night, set up a tent and turn your gaze to the sky.
In central Iowa, once outside of the Des Moines metro area, there is much less light pollution. Warren County and Indianola offer great rural locations for stargazing. Check out Annett Nature Center or any of the Warren County Parks and bring your binoculars or telescope and you'll find the constellations.
Eden Valley Wildlife Refuge is 201-acre park located along the banks of Bear Creek. Visitors can hike, camp, and visit the nature center. For evening stargazers, the observation tower is the place to visit. It offers three different platform levels and a 360 degree view of the area.