White Pole Road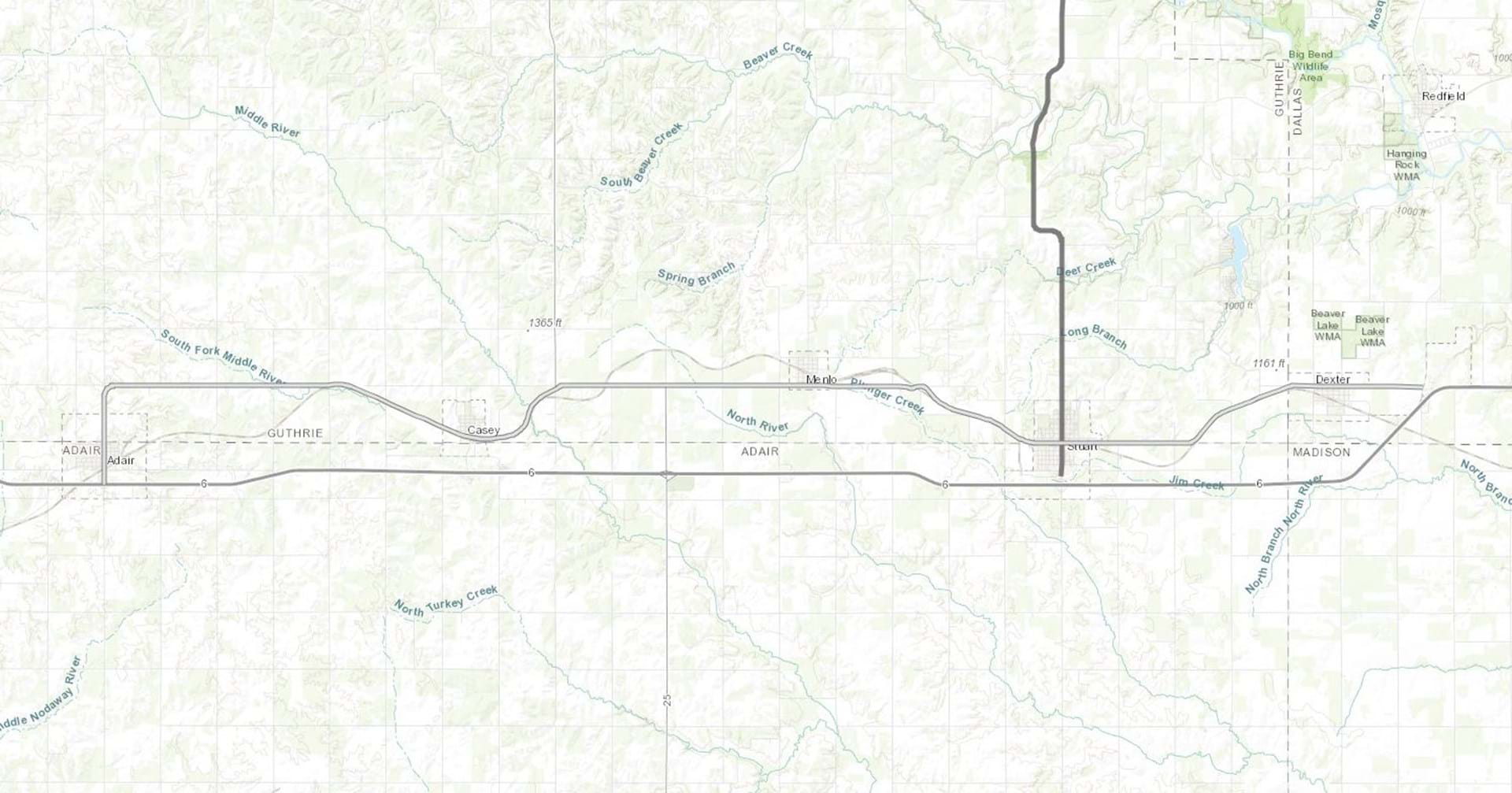 Website
Email
515.490.9076
515.490.9076
Let the White Pole Road take you on a memorable adventure through Americana on our convenient 26-mile journey that runs parallel to Interstate 80. This byway connects the communities of Adair, Casey, Menlo, Stuart and Dexter and features transportation history and how it affected life in rural Iowa towns.
The name was selected as a tribute to the early 1900s dirt road that began here and went on to become Iowa's first certified route under the Iowa State Highway Commission. If the weather is good, you can get off the pavement and explore remnant sections of the officially plotted 1913 route. You'll also discover where westward settlers travelled the long abandoned covered wagon trail and the early railroad tracks running parallel to the route before the automobile pushed for public roads with pavement, cement bridges, and improvements getting Iowa "out of the mud" and leading to how we travel today.
From the site of the world's first robbery of a moving train by the infamous Jesse James Gang in our western gateway to the Barrow Gang shootout site in the east, the White Pole Road has plenty of stories to share. History buffs will want to view the artifacts left behind from Bonnie and Clyde and learn more about President Truman's visit to the 1948 National Plowing Matches.
Another famous visitor named Jack Kerouac hitch-hiked his way to our area and wrote about it in his best-selling novel "On the Road". Pause to wonder at the Saints Center for Culture and the Arts which rose from an arson's ashes and now houses the Learning Museum of Religious Tolerance.
We invite you to take a drive on what auto tourists from the early 1900s proclaimed as the "Great White Way" and reflect on all those that have traveled before you—from wagons to rails, dirt roads to interstates.
Map and Information
Group Itinerary
Information
TRAIL USES: Driving

LENGTH: 26 miles

SURFACE: Paved