Western Skies Scenic Byway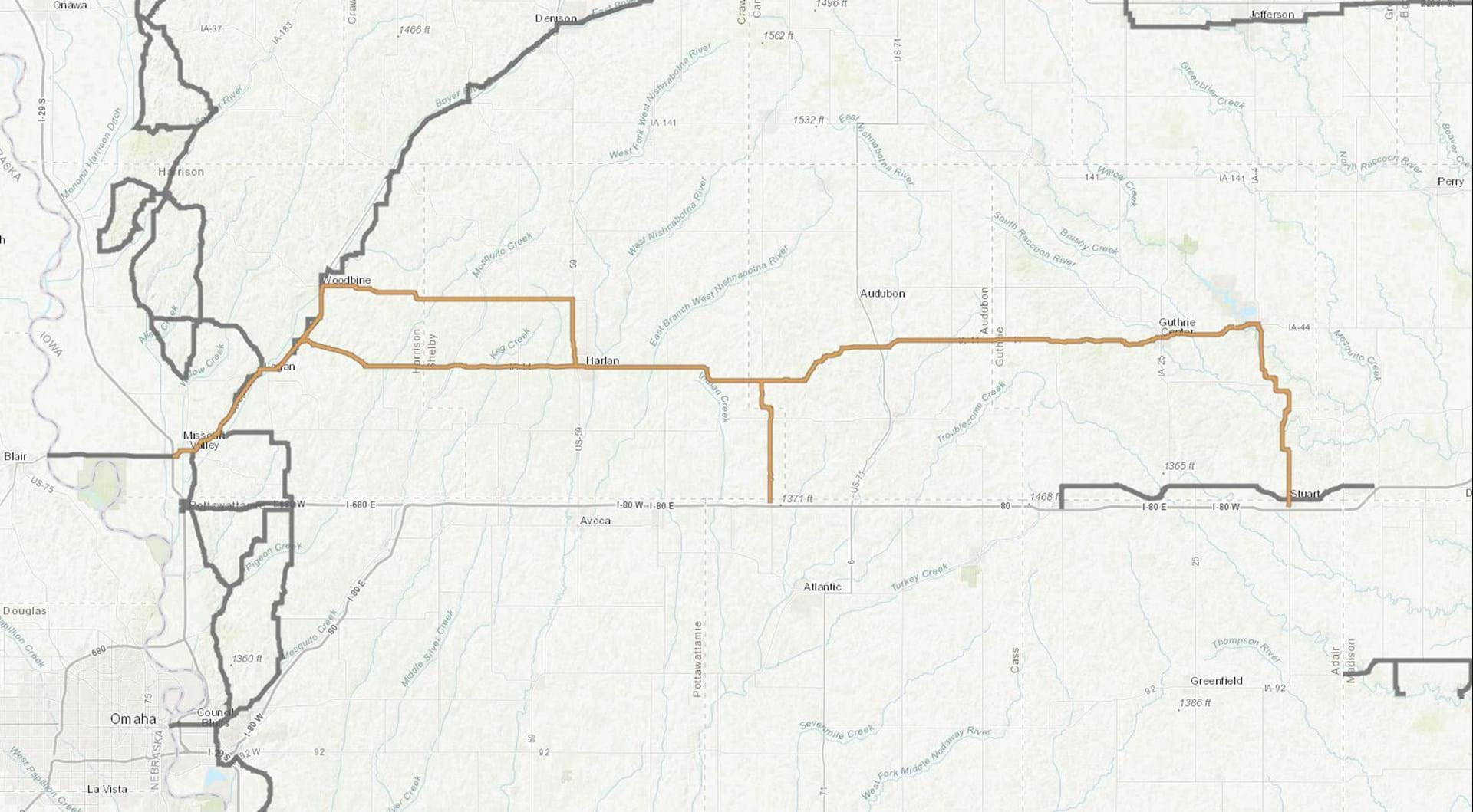 Website
Email
712.482.3029
712.482.3029
Venture off the beaten path and experience the communities that define true Iowa. The 142-mile Western Skies Scenic Byway parallels Interstate 80 and joins Interstate 29, offering you an easy way to discover all that western Iowa has to offer.
Begin your journey with a history lesson at the Harrison County Historical Village and Welcome Center near Missouri Valley. At the other end of the byway, you'll find a bit of infamous history in Stuart where Bonnie and Clyde staged their last bank robbery.
Past and present meet in the largest rural Danish settlement in the country, located in the Danish villages of Elk Horn and Kimballtown. Elk Horn is now home to the only working Danish windmill in America. Finding inspiration in their Danish brethren, the area is coming to rely on sustainable sources of energy and you'll often see modern wind turbines standing tall on the land. You're in luck if you happen to be driving an electric car. Elk Horn was the first town between Chicago and Denver with vehicle charging stations available to motorists.
German heritage is also evident in the towns of Westphalia and Panama where you will see architecturally stunning German churches, built with great care and craftsmanship by town founders.
Native prairies, parks and an abundance of trails will entice you out of your vehicle and into the great outdoors. Whiterock Conservancy is worth a stop with its wonderful blend of outdoor recreation, conservation, agriculture and Iowa's darkest sky for star gazing.
Whether you're looking for a change of scenery or just a change of pace, Western Skies Scenic Byway offers both, while showcasing Iowa's agriculture and cultural heritage.