Wapsi-Great Western Line Trail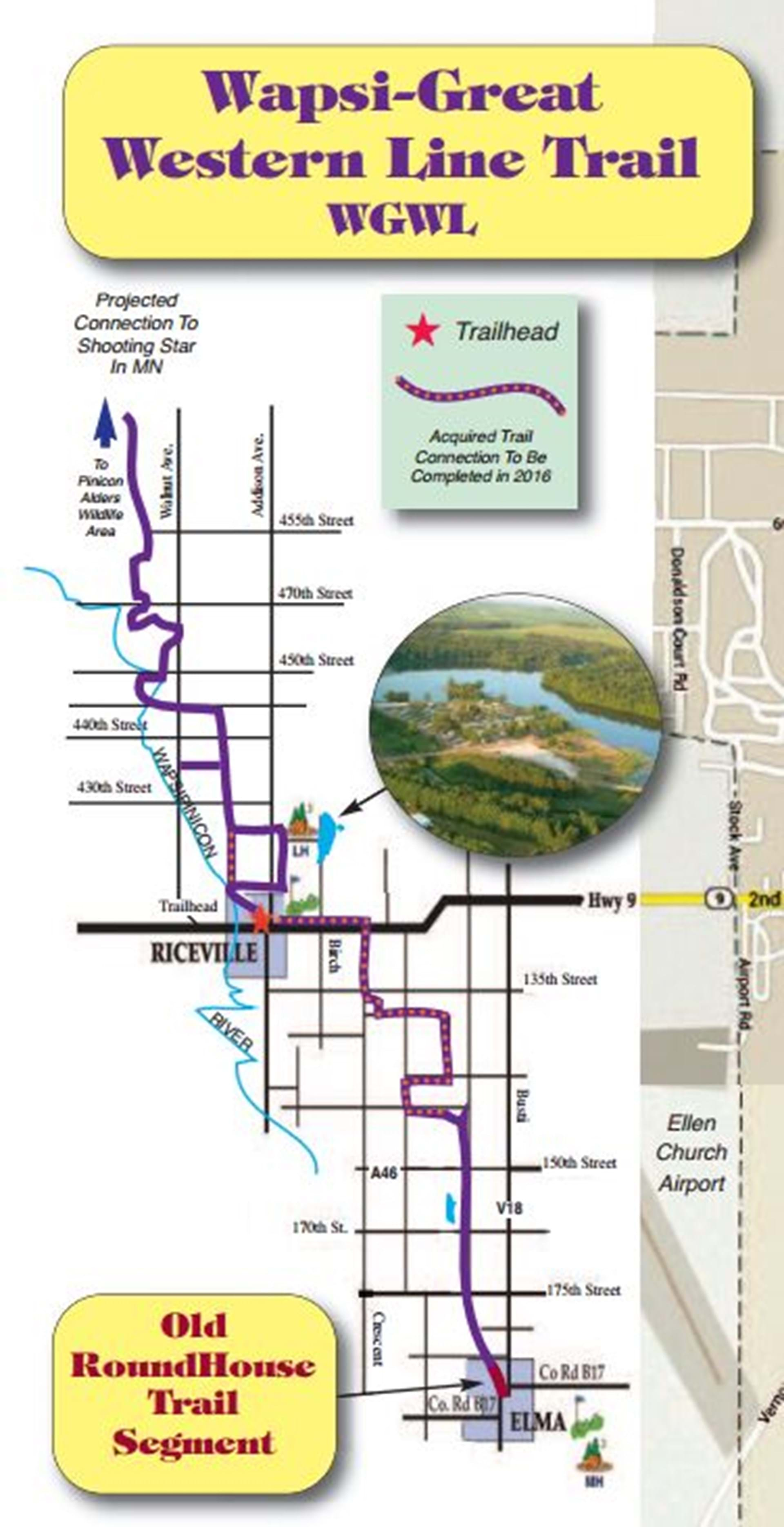 Website
Email
641.220.2685
641.220.2685
The Wapsi-Great Western Line (WGWL) Trail is a 23.5 mile paved rural escape with a Northern Branch of 18.5 miles and a Southern Branch of five completed miles. The trailhead is located in Riceville, nestled in northern Iowa off U.S. Highway 9. The majority of the trail runs on abandoned railroad beds and winds through rural countryside. Less than one mile is on shared roadway.
You will traverse through five biospheres: prairie, wetland, farmland, marsh and woodlands. You will cross three waterways: Wapsipinicon River, Watson's Creek and Lake Hendricks. You may encounter white tail deer, muskrat, otter, turkey, pheasant and numerous native species.
The WGWL Trail has been designated as the interstate connecting trail between Iowa and Minnesota. Only one mile is unfinished in Iowa before connecting to Minnesota's Shooting Star Trail in southern Minnesota. Come support us as we finish the connection!
The WGWL Welcome Center and Trailhead is located at 110 E Main St. in Riceville.
More information about the trail can be obtained from:
Mitchell County Conservation Board
1879-3 Hwy. 9
Osage, Iowa
Howard County Conservation Board
11562 Valley Ave.
Cresco, Iowa
Information
TRAIL USES: Hiking, Biking, Cross-Country Skiing, Nature Observation

LENGTH: 18.5 miles (north branch); 5 miles (south branch)

SURFACE: Paved, 1 mile on shared gravel roadway