Three Rivers Trail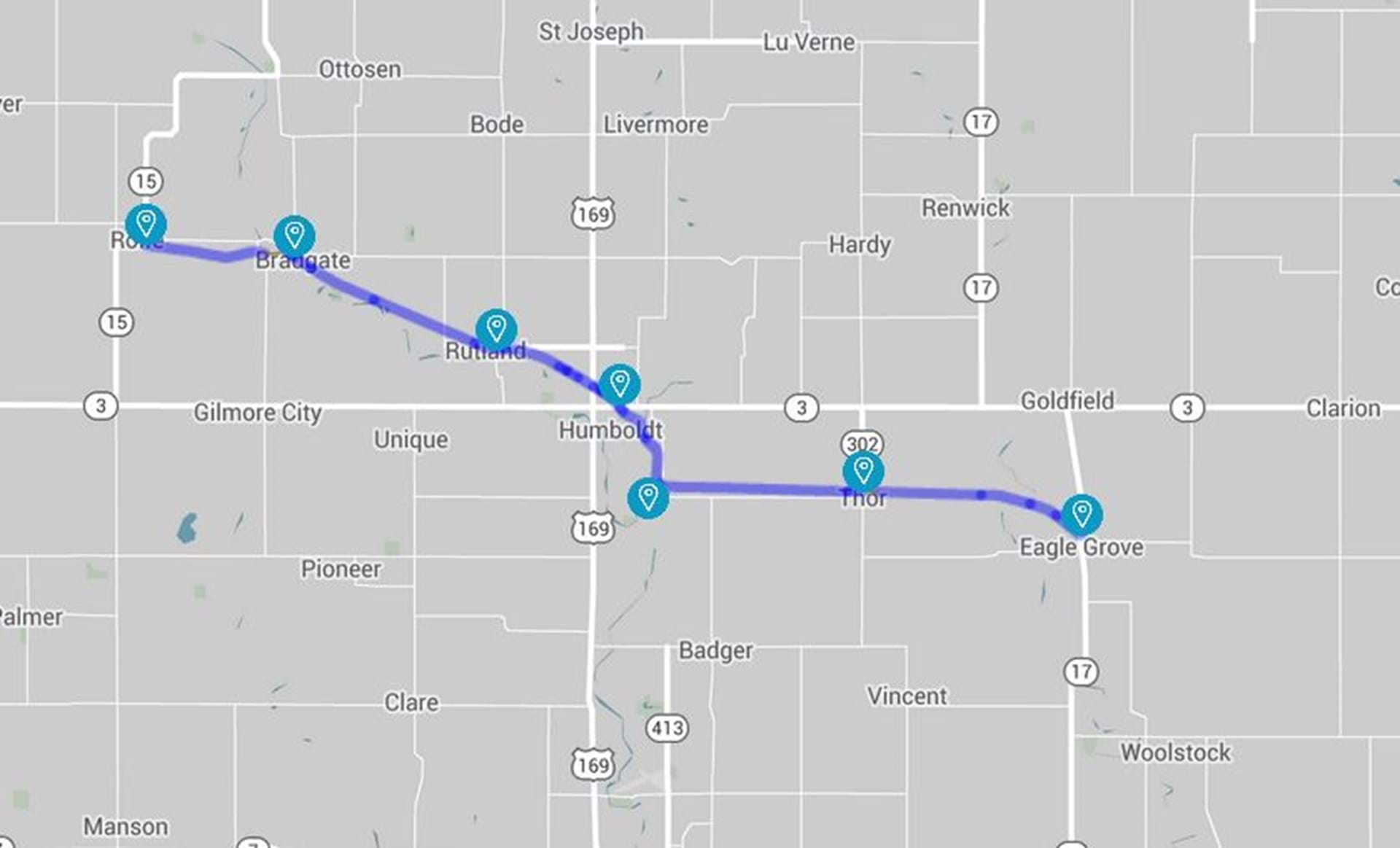 Website
Email
515.332.4087
515.332.4087
The Three Rivers Trail was established in 1991. The trail runs along 32 miles of the old Chicago and Northwestern Railroad right of way between the towns of Rolfe and Eagle Grove.
As the name implies, the trail crosses three rivers, the West Fork of the Des Moines, the East Fork of the Des Moines and the Boone River. The trail passes through a variety of different habitat types ranging from woodlands to shrubby grassland to open prairie.
Trail amenities such as parking areas, picnic shelters and restrooms are available at several locations.
Information
TRAIL USES: Biking, Hiking, Snowmobiling, Nature Observation

LENGTH: 32 miles

SURFACE: Crushed Limestone