Spencer Recreational Trails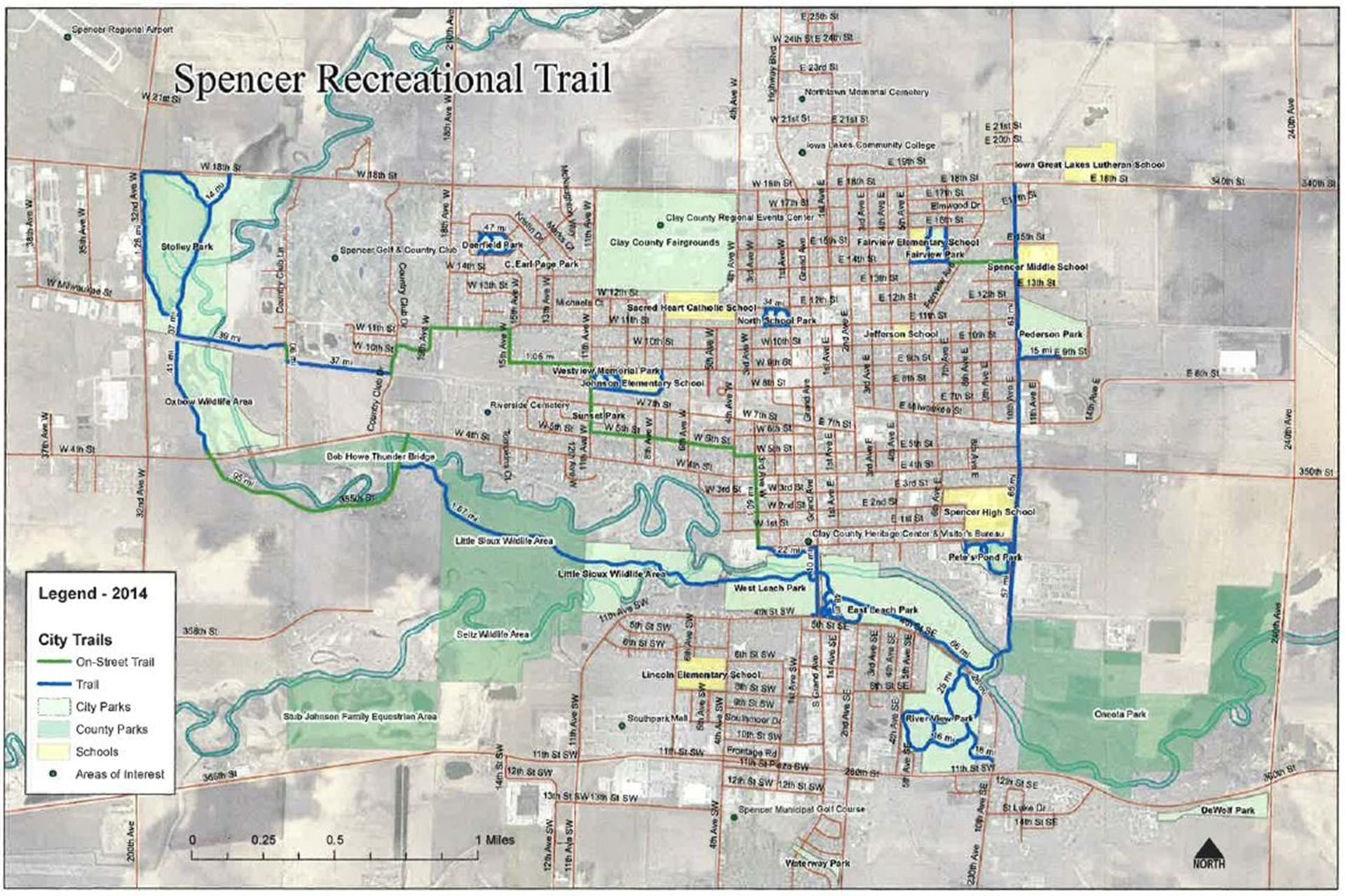 Website
Email
712.580.7260
712.580.7260
The Spencer Recreational Trail provides over 12 miles of trails connecting users to native wetlands, rivers, flood plains and prairie areas. The trails lead through Spencer and connect to city parks providing enjoyment of the intra-park trails and many amenities located in the different parks.
The highlights of the trails include three river bridges over the Little Sioux River, Spencer Family Aquatic Center, Leach Park Campground, West Leach Disc Golf Course, multiple playgrounds, Spencer Skate Park, Leach Park Bandshell, River View Tennis Courts, Pederson Baseball/Softball Complex, multiple picnic areas and fishing ponds.
Find maps and additional information at:
Clay County Convention & Visitors Bureau
7 Grand Ave.
Spencer
Communities
Information
TRAIL USES: Biking, Hiking, Nature Observation

LENGTH: 12.5 miles

SURFACE: Paved (9 miles), Street (3.5 miles)