River City Greenbelt & Trail System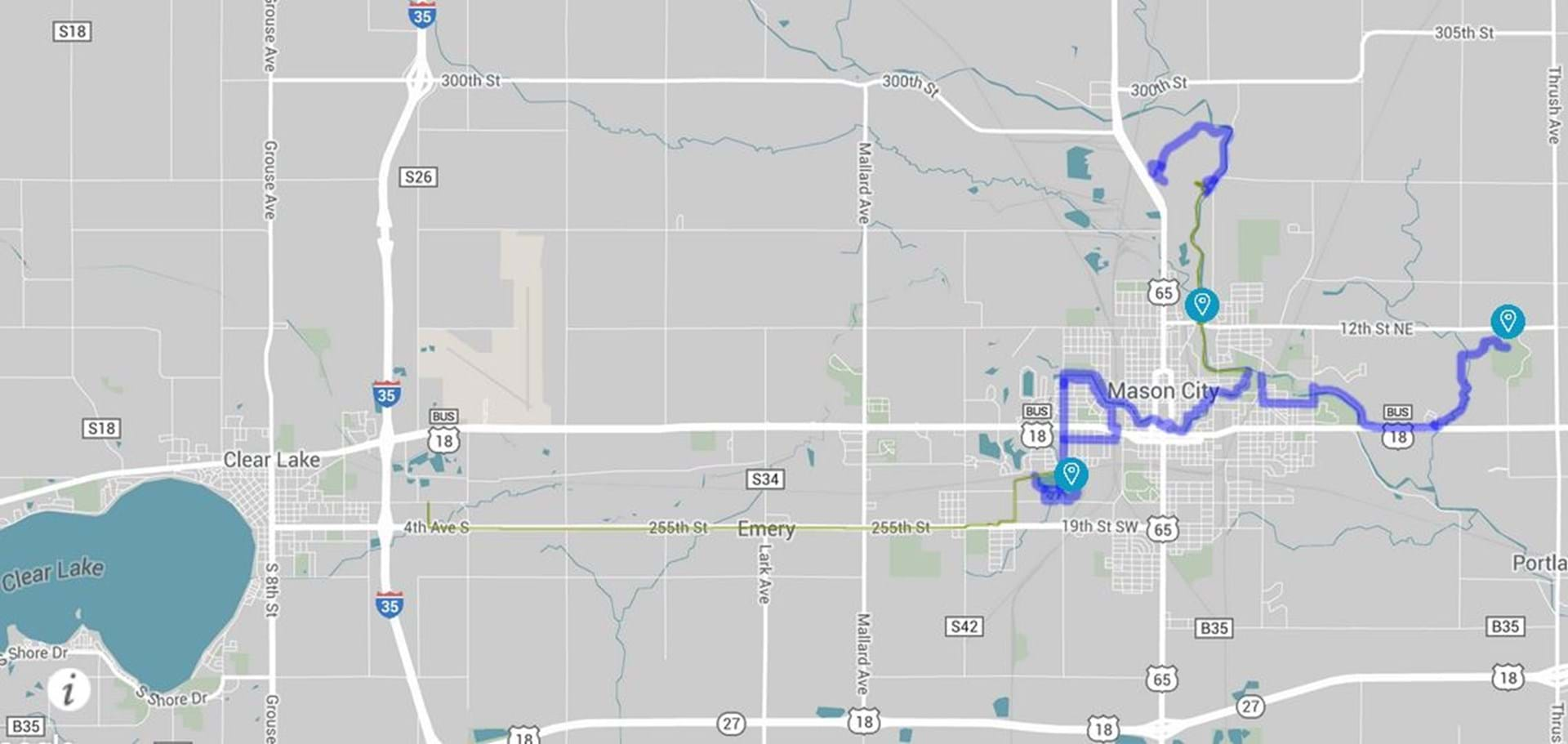 Website
Email
641.423.5309
641.423.5309
Connects several trails - the Trolley Trail which runs from Mason City to Clear Lake, the River City Trails in Mason City, the Clear Lake trails system and the Winnebago Trail which follows the Winnebago River to Lime Creek Nature Center.
Trolley Trail
The Trolley Trail is a six mile asphalt trail that runs between Mason City and Clear Lake. It connects the Mason City and Clear Lake trail systems. The trail is adjacent to County Road B35.
Winnebago Trail
The trail follows the Winnebago River from Mason City to the Lime Creek Nature Center on the northern edge of Mason City. There are nine miles of trails throughout the 440-acre Lime Creek Nature Center area. Trail surfaces are primarily grass and woodland soils, with some gravel and a concrete easy access trail adjacent to the nature center. Trails run through primarily run through upland and bottomland woodlands and restored prairie. Trails are groomed for cross-country skiing in winter (diagonal stride and skate ski trails).
Communities
Information
TRAIL USES: Biking, Hiking, Cross-Country Skiing, Nature Observation

LENGTH: 17.5 miles

SURFACE: Mixed