River Bluffs Scenic Byway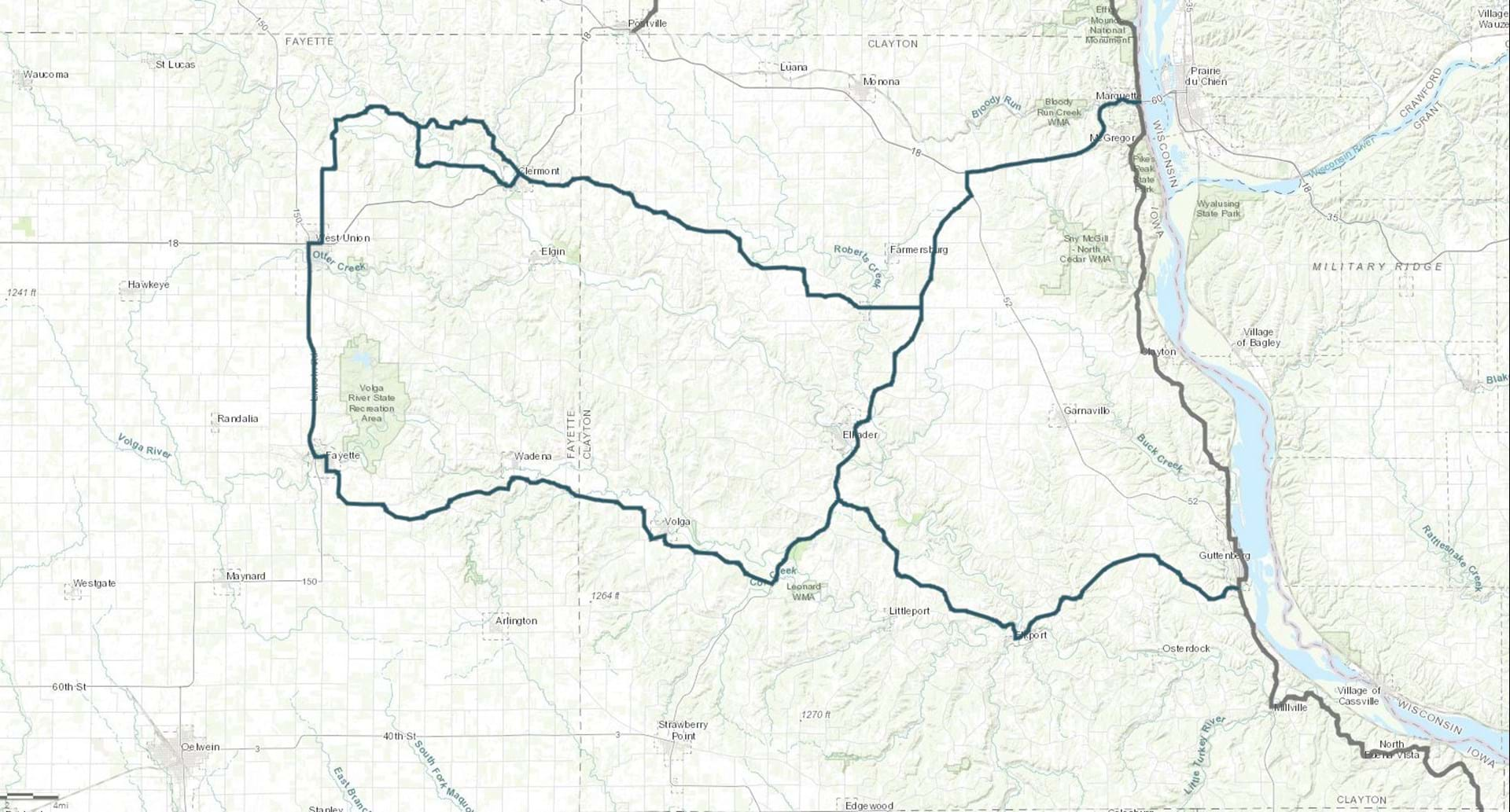 Website
Email
563.864.7112
563.864.7112
If you come to the River Bluffs Scenic Byways for the views, you won't be disappointed. This byway plays hide and seek with three rivers, crossing them at times, providing distant views of the river valleys at others and culminating with a mesmerizing three-state view of the Mississippi River from Pikes Peak State Park near McGregor.
However, stops along this 109-mile byway will prove that it is more than just a pretty road. The Turkey, Volga and Mississippi rivers converge here, making it a paradise for outdoor enthusiasts. The region is dotted with parks, caves, nature centers, fishing hotspots, campgrounds, trails and water access points and passes through the Turkey River Recreational Corridor.
You'll pass through 13 towns on your journey through what is sometimes called Iowa's "Little Switzerland." Three of these burgs are situated on the Mississippi River, giving McGregor, Marquette and Guttenberg a distinct character that only small river towns have.
Your journey on the byway won't be complete without stopping at one of the many historic sites along the way. Plan a visit to Motor Mill Historic Site or Montauk, home of Iowa's 12th governor, William Larrabee. Stop by the Froelich's 1890s Village to see where the first successful gasoline tractor was built. Travel the River Bluffs Scenic Byway and discover a road of majestic features, outdoor exploration and small town charm.
Map and Information
Group Itinerary
Information
TRAIL USES: Driving

LENGTH: 109 miles

SURFACE: Paved, with 5.6 mile gravel loop