Duck Creek Parkway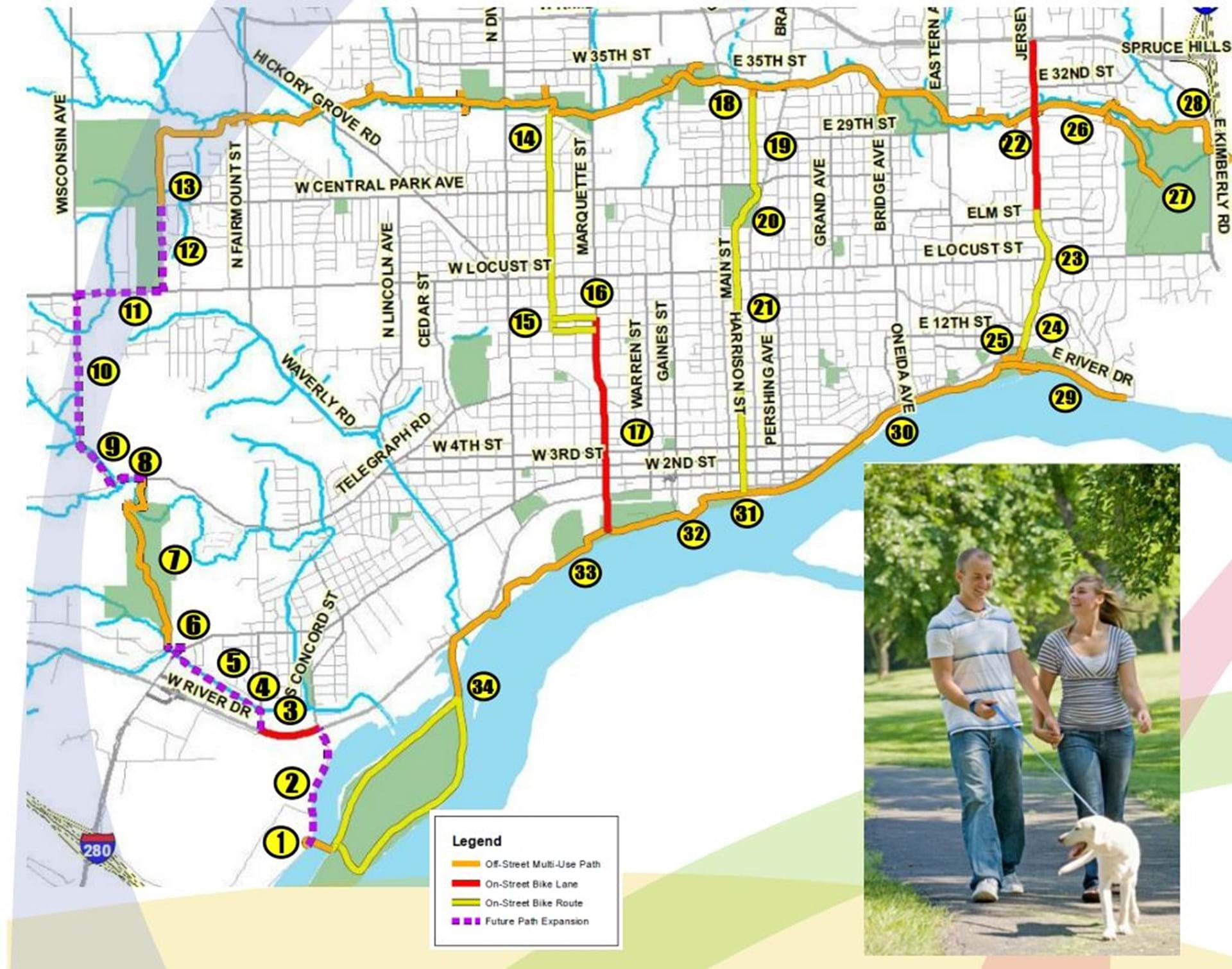 Website
Email
563.328.7275
563.328.7275
This trail is located in the cities of Davenport and Bettendorf and is 20 miles long. It passes through multiple parks as it makes its way along Duck Creek.
It begins at Emeis Park and Golf Course on the west side of Davenport and passes through Northwest Park, Marquette Park, Junge Park, Garfield Park, Eastern Avenue Park and Duck Creek Park and Golf Course where it enters Bettendorf. In Bettendorf, it travels through Middle Park, Veterans Memorial Park and Devils Glen Park before it comes to an end.
Bike rentals available at the Quad Cities Convention & Visitors Bureau, 102 S Harrison St. in Davenport.
Communities
Information
TRAIL USES: Biking, Hiking, Cross-Country Skiing, Nature Observation

LENGTH: 20 miles

SURFACE: Paved & Asphalt