Delaware Crossing Scenic Byway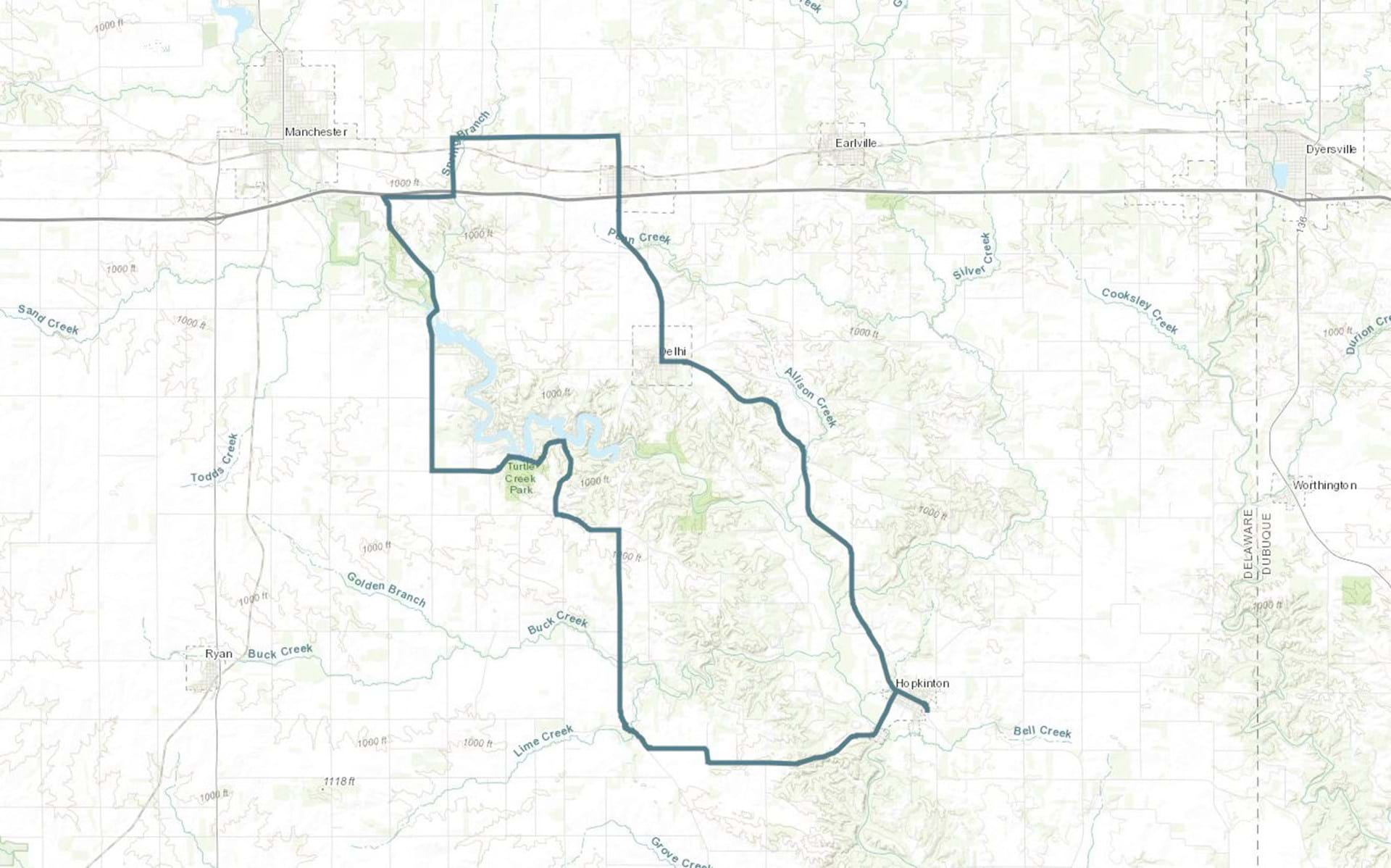 Website
Email
563.864.7112
563.864.7112
This short drive through Delaware County's Maquoketa River valley can take you back in time or plant you firmly in the present. The Delaware Crossing Scenic Byway is a 36-mile loop route, so it's easy to jump on at any point. Wherever you begin your travel, you'll enjoy spectacular views of farmland, rolling hills and limestone bluffs.
For the art, culture or history buff, a must-see is the old Lenox College campus in Hopkinton, which now serves as a museum complex. One building is dedicated to telling the tales of pioneer doctors, and the men and boys who volunteered for the Civil War. You may also spot some of the 70-plus painted Barn Quilts of Delaware County as you travel this byway.
History and the outdoors intersect at the Manchester Fish Hatchery. Built in 1897 as a federal hatchery, it is one of the oldest in the nation. The fish raised here supply trout for streams throughout northeast Iowa, including several in the Delaware Crossing corridor. Anglers can drop a line in the water here or at Bailey's Ford Park.
With more than a dozen state, county and city parks, there are plenty of other opportunities to enjoy the outdoors in Delaware County. You can launch a canoe on the Maquoketa River at Pin Oak Wildlife Area, hike through Retz Wildlife Area or focus your binoculars on birds at Turtle Creek Park.
Whether you come for the history, fishing or scenic views, you're sure to enjoy your visit on the Delaware Crossing Scenic Byway.
Map and Information
Group Itinerary
Photos © 2011 Kenneth G. West Jr. www.ioscapes.com