Clarinda Community Trail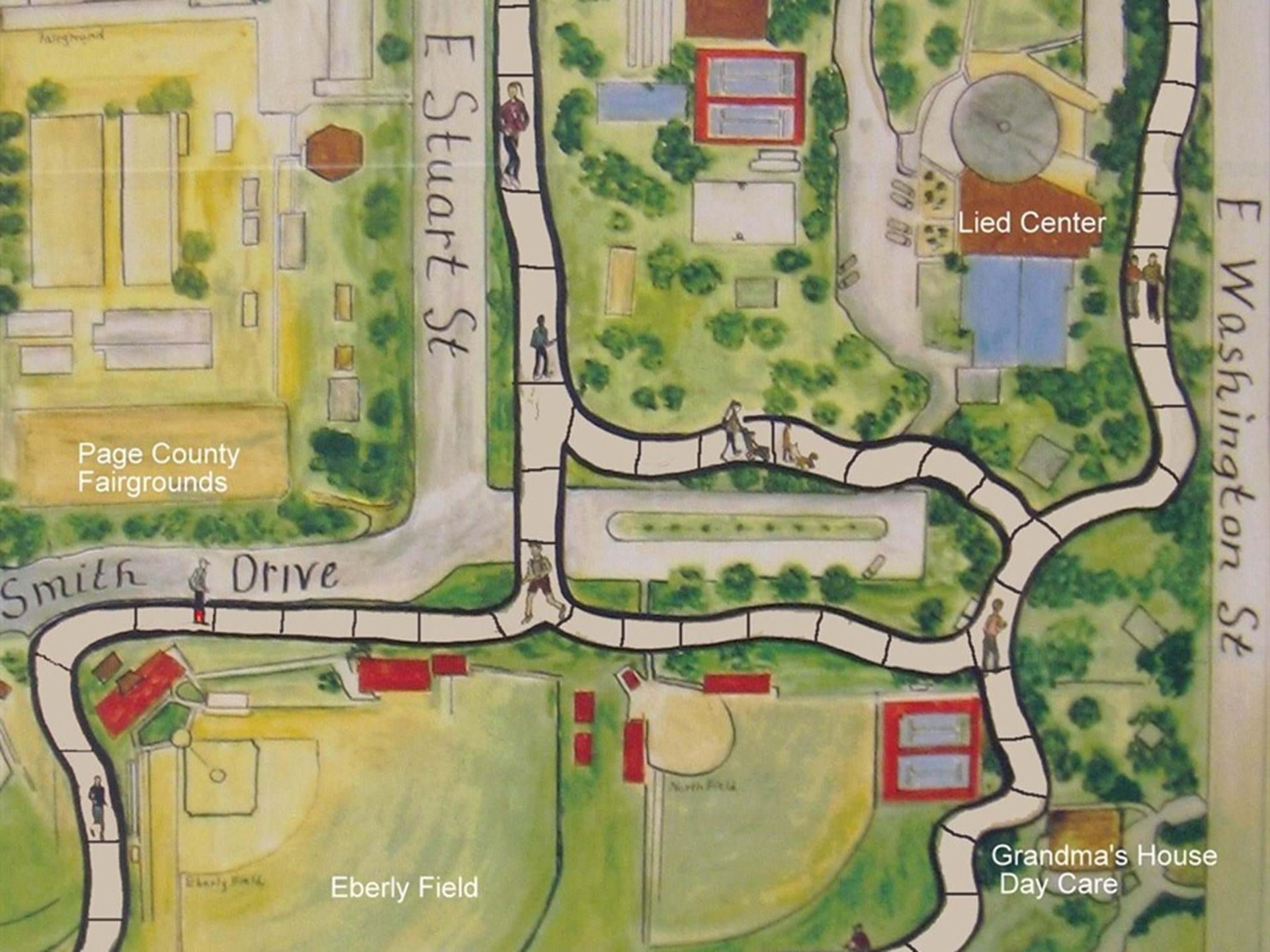 Website
Email
712.542.3841
712.542.3841
The Clarinda Community Trail is one mile in length, eight feet wide, and all concrete. There is a map of the trail located in the trail head building located at the beginning of the trail. The map shows the route to take to go the mile in distance and also shows different routes to take to go shorter distances.
The trail is located at the main city park, located at the intersection of Main Street and 6th Street. The trail encircles the city park; going by picnic areas, tennis courts, ball fields, playground areas, the Clarinda Lied Center (the recreational center for the area), and many shady areas.

On the east part of the trail, one gets a taste of the country, as it passes by agricultural land and one can view the Nodaway River in the distance and the rolling hills of Page county.
The Trail is available to everyone and is lit for those late night users and for the early bird risers.
Communities
Information
TRAIL USES: Walking, Biking

LENGTH: 1 mile

SURFACE: Paved