Main Street Waverly, nestled next to the picturesque Cedar River, is lined with locally-owned shops and restaurants. Although the street itself is a state highway, it feels quaint and cozy and is pedestrian-friendly. Shoppers will find plenty of gift ideas, but start your wish list with these 20 gift items.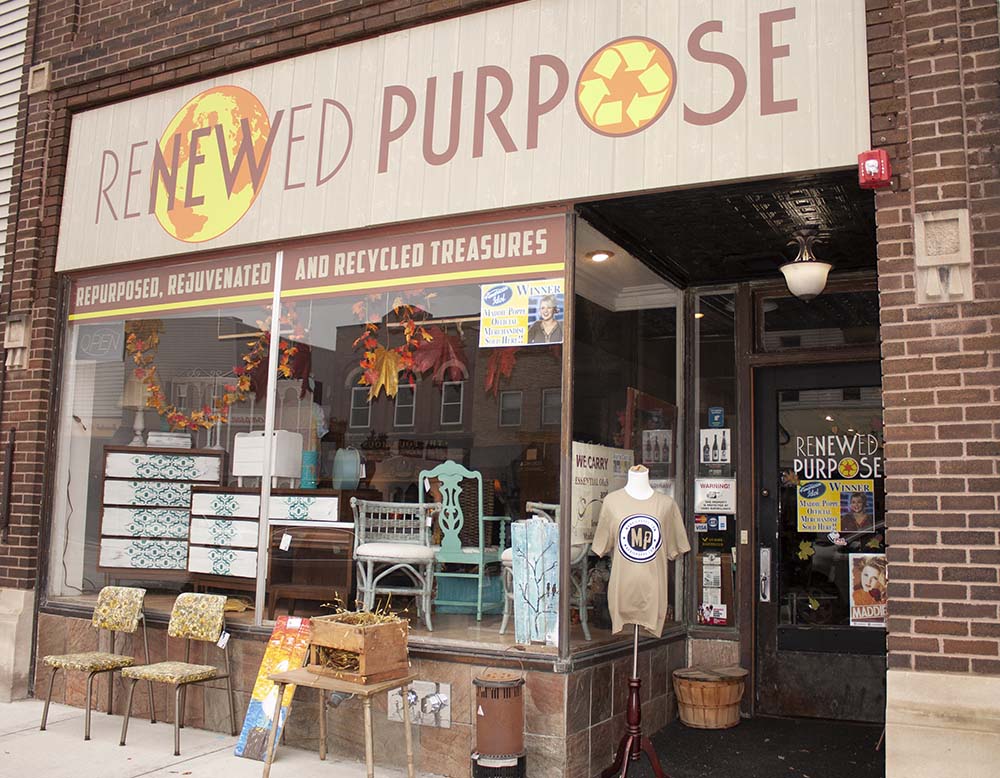 Full of rejuvenated and recycled items, Renewed Purpose is a treasure trove of one-of-a-kind pieces for your home, ranging from small wall hangings to large pieces of furniture.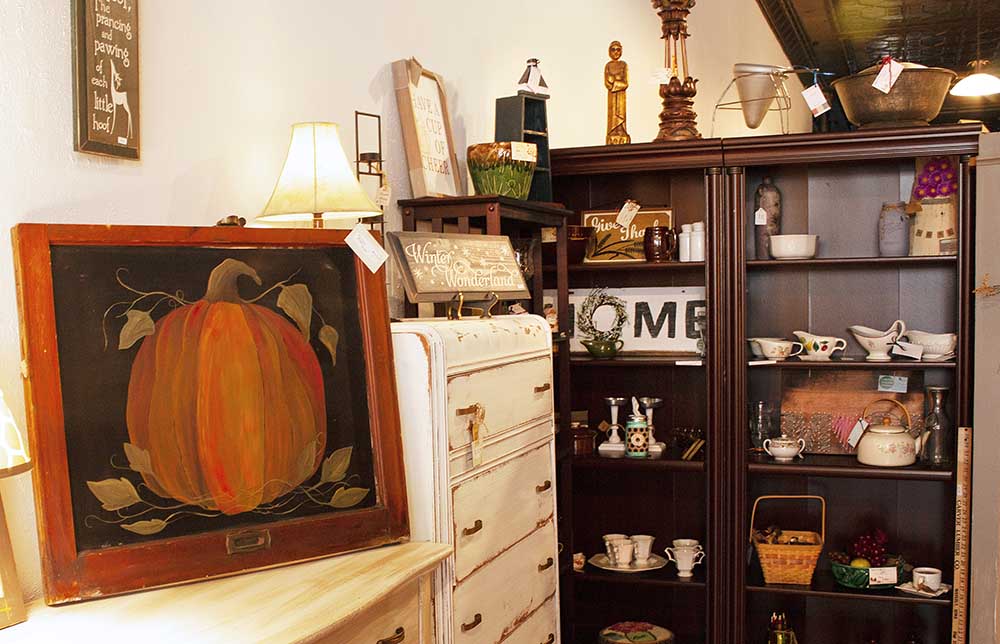 1. Farmhouse Décor
Weathered wood, barn boards and galvanized metal are all the rage - pick up a piece for your friend that can't get enough HGTV.

2. Maddie Poppe CDs and Merchandise
Renewed Purpose is an official retailer of American Idol winner Maddie Poppe, who hails from nearby Clarksville.

3. Coffee Cup Candles
These homemade and hand-poured candles are made by a local artisan and because they are made in recycled vintage coffee mugs, no two are the same.

4. Iowa Wine
The store carries wine from two Iowa wineries (Promiseland Winery in Guttenberg and Madison County Winery in Winterset) and also offers tastings during special events.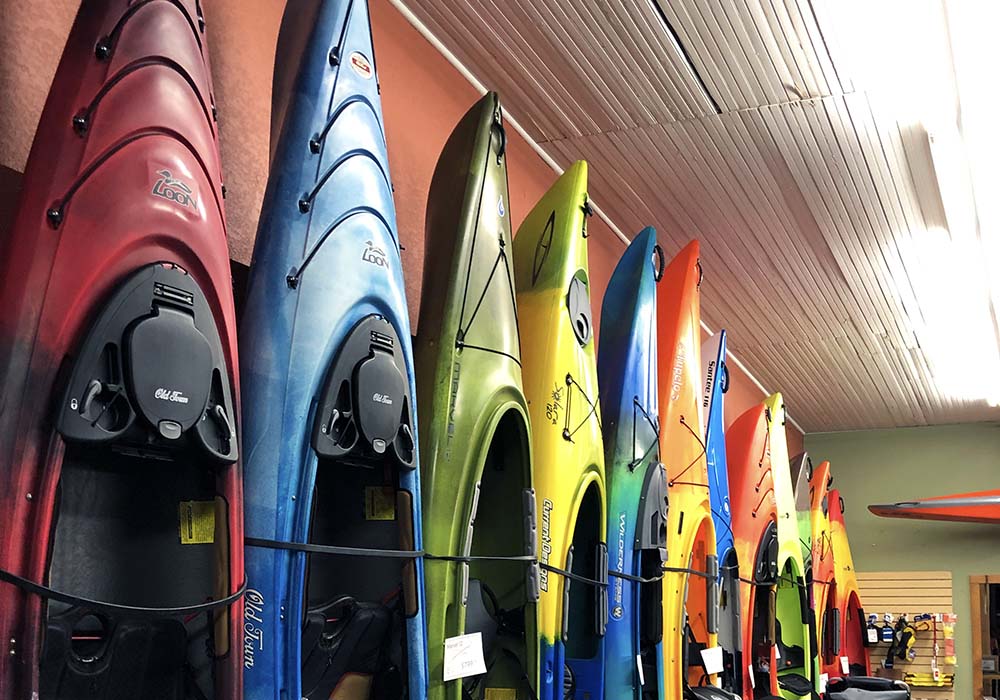 Shoppers are greeted with walls of colorful kayaks at CrawDaddy Outdoors. But if kayaks aren't in your gift budget, no worries. The store is full of more fantastic outdoor gear including clothing, shoes, supplies for backpacking and camping - all the items adventurers need for their next trek. The store also regularly hosts kayak trips around Iowa and beyond, including their traditional New Year's Day kayak adventure on the Cedar River in Cedar Falls.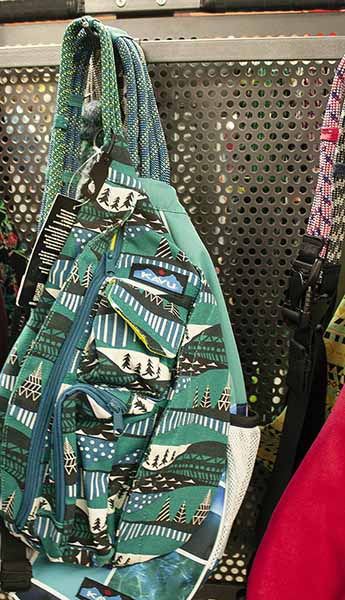 5. Grizzly Coolers & Tumblers
Iowa-based Grizzly Coolers offers a variety of super-strong, super-cold coolers and drinkware.

6. Kavu Rope Bags
Cross-body bags and wallets made of canvas material in a fun variety of patterns and prints.

7. Fox River Socks
Made in Iowa and super cozy, Fox River socks are a great gift for everyone.

8. Prism Kites
Up your kite game with these colorful, high-performance kites.
Not only does the The Wild Carrot serve some seriously delicious meals in their cafe, they also provide a range of excellent kitchen and home gift items.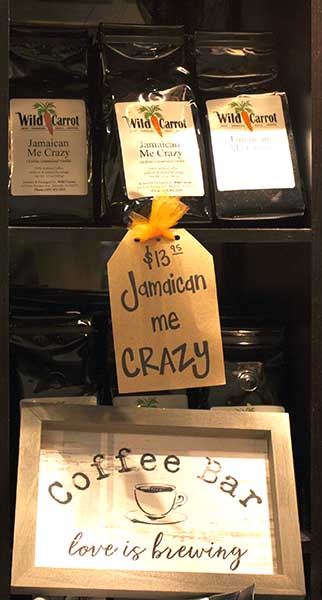 9. Kitchen Gear
The Wild Carrot offers a line of BPA-free microwavable cookware that come in a variety of cute colors, microfiber kitchen towels, high quality kitchen utensils, aprons and anything else you would need for the chef in your life.

10. Molly & You Mixes
Entertaining is easy with Molly & You mixes - they have a full line of beer bread, party dips, brownies, muffins and cakes.

11. Jamaican Me Crazy! Coffee
This coffee blend with flavors of Kahlua, caramel and vanilla is roasted and packaged especially for The Wild Carrot.

12. Celebrate Life Pebble Art
Based on the art of Sharon Nowlan, these framed pieces use pebbles and stones to form human figures and other images.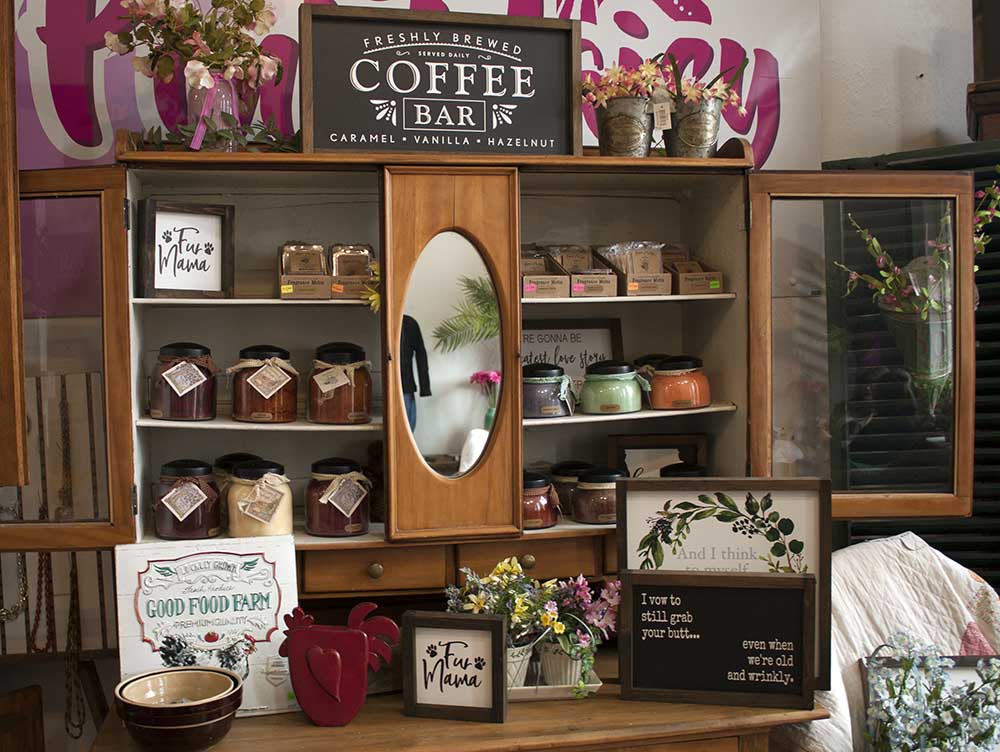 This stylish boutique owned by a mom and her two daughters provides adorable clothing, accessories and items for the home at affordable prices.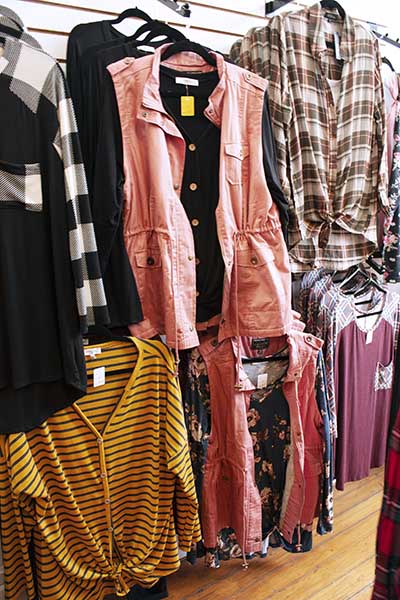 13. C.C Hats
These cute knit hats come in a ton of colors and styles and are perfect gift items.

14. Purses & Scarves
The accessories at the Pink Daisy are super stylish and cover a variety of styles. Check out the wall of scarves and purses for a unique gift.

15. Wall Art
In addition to trendy clothing, the Pink Daisy also sells items for your home. The cute wall signs are popular items.

16. Gift Certificates
If you can't decide, let them! The Pink Daisy provides a range of sizes and styles - everyone is certain to find something they like.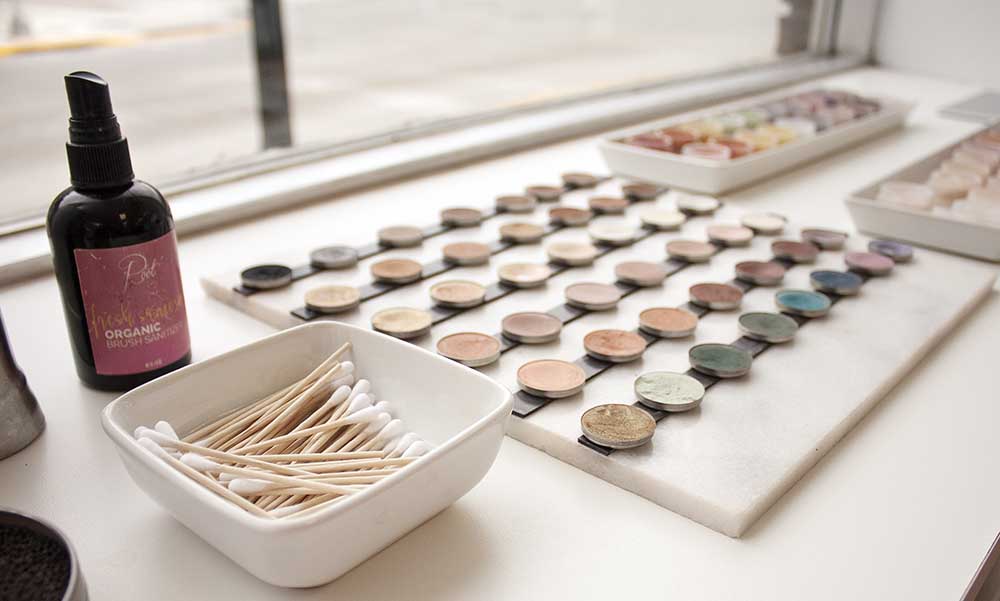 Root began as a hobby with one woman's belief that makeup products should be healthy and safe. Owner Krista Dolash makes a range of high quality, gluten free and vegan makeup products. Most everything in the store is a perfect gift, but some recommended items include: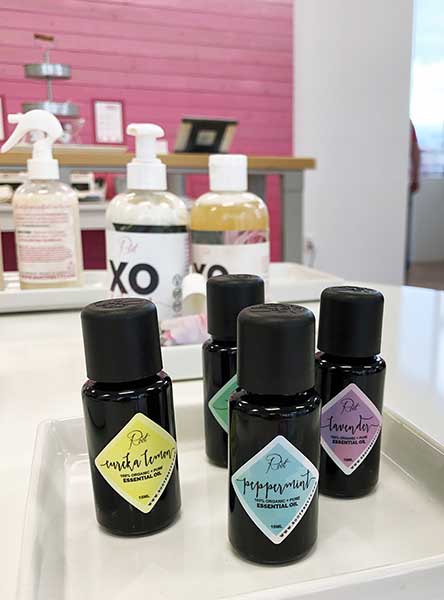 17. Pretty Balm
Root's tinted lip balm comes in more than 30 shades.

18. Organic Essential Oils
Root blends and bottles their own line of essential oils that can be used in diffusers in place of candles or room sprays.

19. Pretty Kit
Pretty Kits come with everything you need for a flawless face - mineral foundation, bronzer, setting silk, a kabuki brush and blender. Not sure what shade to get? Bring a photo of your gift receiver and Root staff will color match for you!

20. Peppermint Moisture Whip Body Cream
This organic, vegan moisturizing cream is perfect for dry winter months and the peppermint scent provides a festive air.
More Places to Shop
While in Waverly, make sure to check out more of Main Street's retail locations!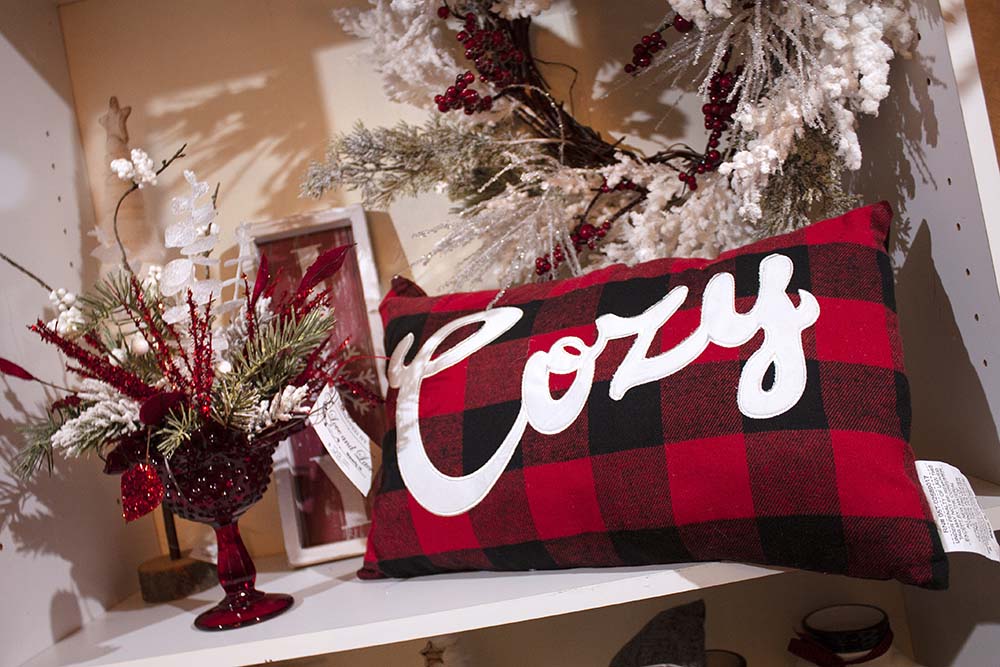 Holiday Events for 2018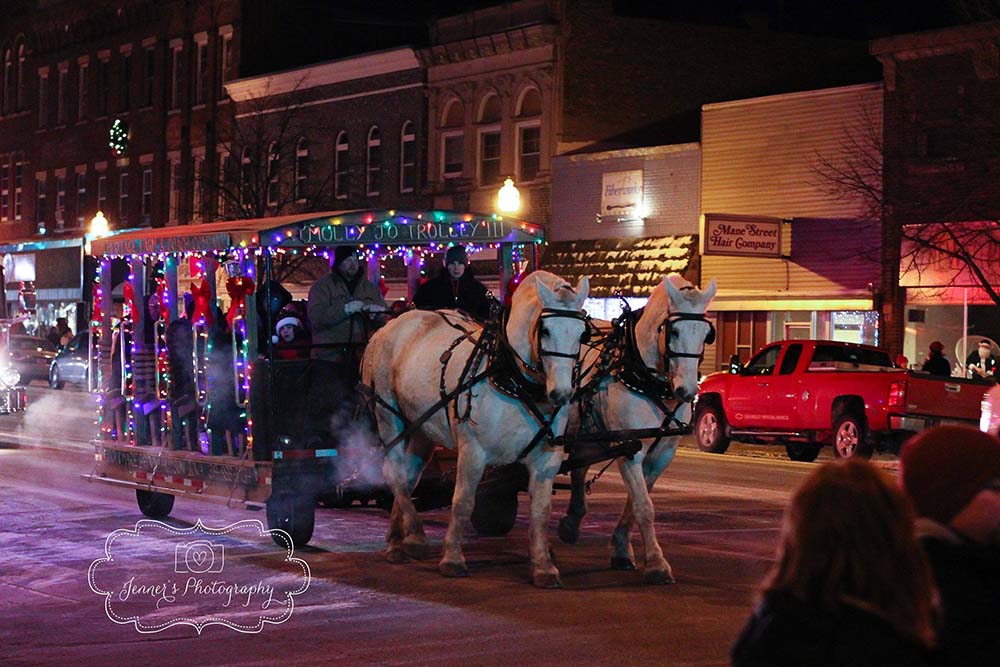 November 16 - 17: Holiday Open House
Kick off the holiday shopping season with Waverly's annual Holiday Open Houses, full of seasonal savings and Holiday fun! Hosted by the Waverly Chamber of Commerce and Waverly Merchants.

November 24: Small Business Saturday
Celebrate the season by shopping local with Waverly Merchants during Small Business Saturday! Help us join together to say thank you to our small business owners by shopping with them for all of your holiday needs. Shop Local, Shop Waverly First.

December 1: Santa's Arrival
Welcome Santa to Waverly at his house in Kohlmann Park from 3 to 6 p.m.! Be sure to bring your wish list and camera to capture priceless memories with the Jolly 'Ol Fella himself!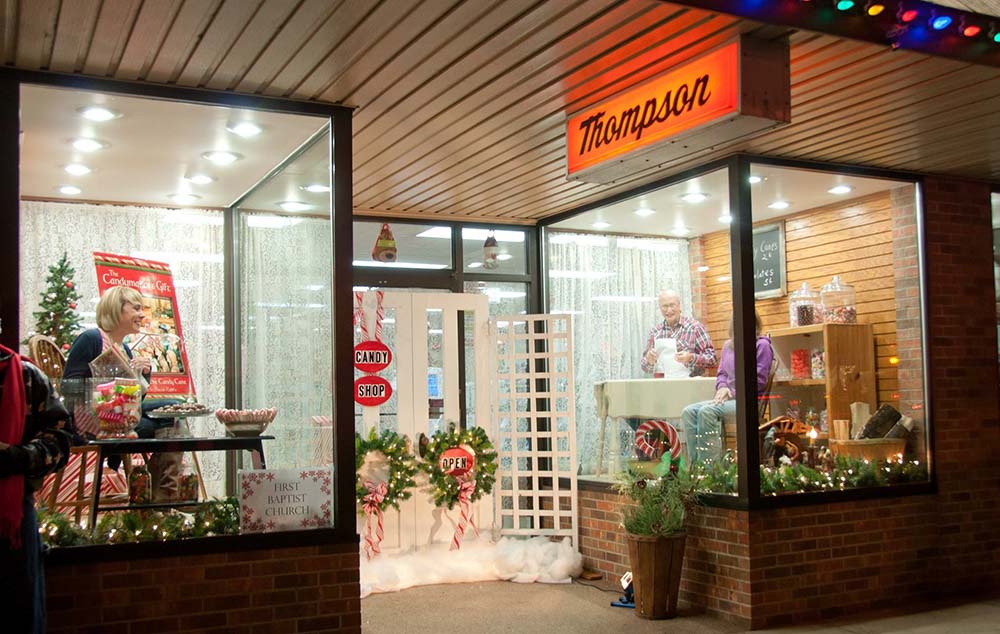 December 13: Christmas Greetings on Main
This annual holiday event features live Christmas windows along with Santa, horse drawn trolley rides, an ice carver and FREE Nestle hot cocoa. Join thousands of residents for this signature holiday event from 6 to 8 p.m.

December 15: Santa & his Live Reindeer
Gather around as Santa's reindeer join him in Kohlmann Park! A few of Santa's magical friends will touch down in Waverly before flying Santa back to the North Pole for Christmas! 2 to 4 p.m.

December 17 - 22: Last Minute Holiday Hustle
Complete your holiday shopping with ease when you shop at participating Waverly merchants those last few days before Christmas! Expect special deals, holiday cheer, and best of all - FREE gift wrapping!