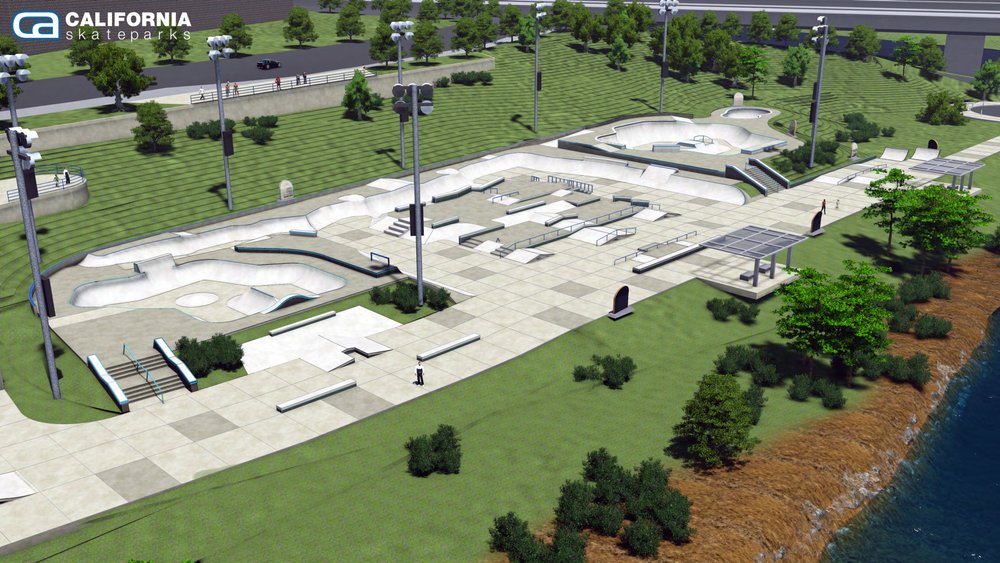 In 2004, A Mid-Iowa Organizing Strategy (AMOS), the Skatepark Cabinet, California Skateparks and the City of Des Moines came together to form the idea of constructing a skate park to fill a need for youth recreation. Now, in 2021, the skate park is finally coming to life, bigger and better than the original planners dreamed.
At 88,000 square feet, Lauridsen Skatepark is now the largest in the country, offering popular features such as a 15-stair set with handrails, snake run, junior flow bowl and competitive street and park courses.
This all lies within a picturesque park in downtown Des Moines, adjacent to School St. and 2nd Avenue, that incorporates an extension of the Principal Riverwalk and views of the downtown skyline and the Des Moines River.
Skate the Sculpture
However, one feature of the skate park is especially unique – a skateable sculpture. Designed by Rosario Marquardt and Roberto Behar, founders and partners of R&R Studios in Miami, Florida, the bright red sculpture spells out the word "Wow," with each curve of the letters made to be skateable.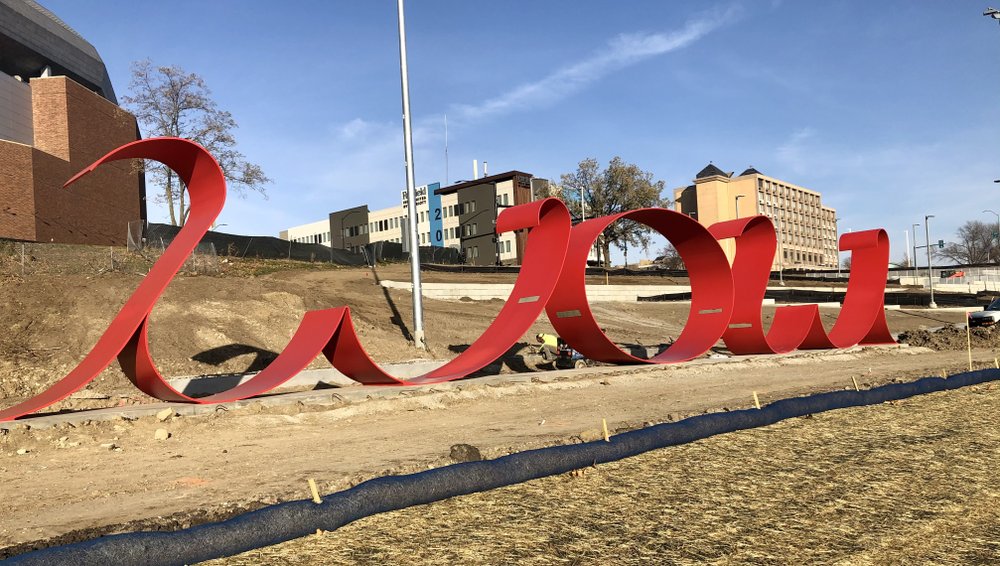 This 80-foot-long and 12-foot-tall steel sculpture was a first for the two renowned artists, whose normal objective is to create pieces that prevent people from climbing or skating on them. For this task, they had to take a new approach and find inspiration elsewhere.
That inspiration came from the Des Moines River. Marquadt and Behar, along with other skatepark designers, tried to emulate the waves of the river and the excitement of skating into various aspects of the park while also implementing ideas from plazas, art and architecture throughout the world.
The "Wow" sculpture not only captures the excitement of skating and the images of the water's currents, but also provides another instant landmark, admired by skaters and non-skaters alike, in downtown Des Moines.
Whether visitors are drawn to the sculpture, Riverwalk or skating features, this park offers many future benefits to the community. With the ability to host a variety of events, including demos, competitions and even concerts, the area will be an outdoor staple for the community that can be enjoyed by all.