As the home of the original capitol of the state, Iowa City has deep roots in Iowa's history. But there is another part of its story that is unknown to many – a historical footprint in the state's and country's literary world.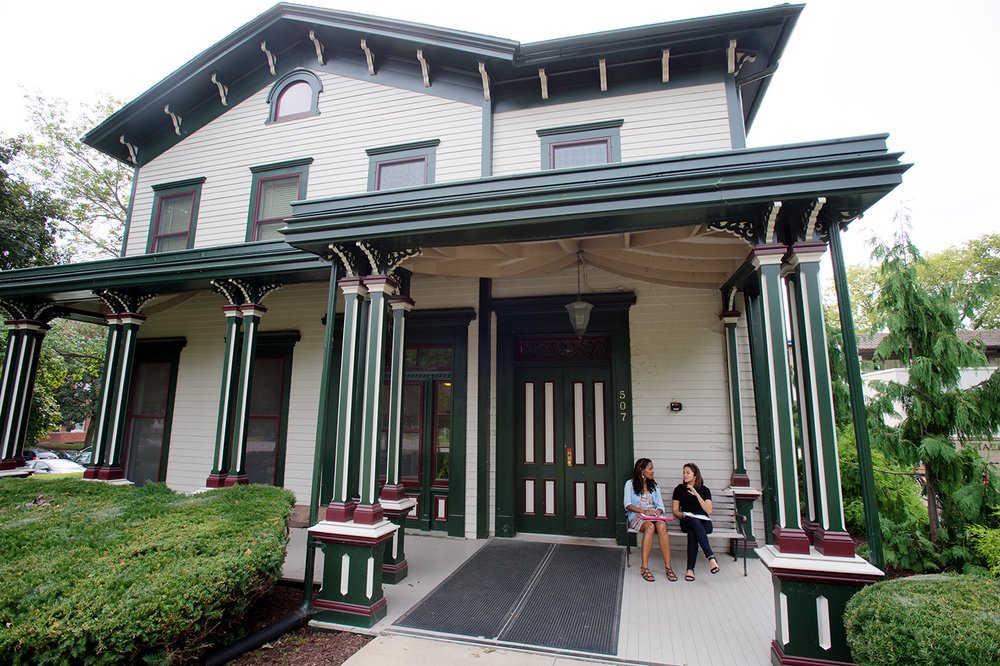 Stroll Along the Literary Walk
This piece of history is stamped into Iowa Avenue and Linn Street, where visitors, story-lovers and literary historians alike can find the Literary Walk, a visual memorial to the scores of internationally recognized writers who have ties to Iowa City.
This attraction was conceptualized by the Iowa City Public Art Advisory Committee in 1999 and completed in 2000. The walk features artwork and a series of bronze relief panels featuring words by nearly 50 authors with Iowa connections, from Kurt Vonnegut and Flannery O'Connor to Tennessee Williams and John Irving.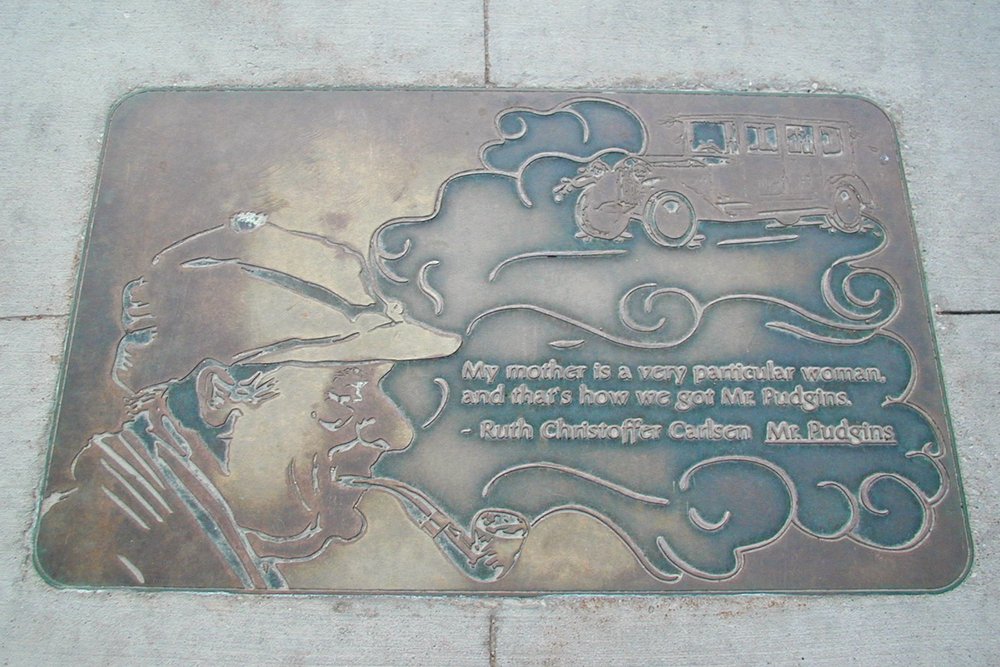 The panels include passages from the writers' works, including children's books, memoirs, plays and short stories, some of which directly reference Iowa. Visitors can learn more about each author and their connections to the city and state by visiting the author section, which features brief biographical information about each writer.
It quickly becomes apparent that, for many of these writers, Iowa City holds a dear place in their hearts, and is where many began their careers with the University of Iowa Writers' Workshop.
Molding the Nation's Best Writers
The University of Iowa offered its first creative writing class, verse-making, in the spring semester of 1897. In 1922, the dean introduced a new model for academic study of the arts, announcing the university would accept creative work as theses for advanced degrees. Then, the School of Letters began offering regular writing courses and selected students were tutored by resident and visiting writers.
Finally, in 1936, the creative writing classes morphed into their own degree, and the Writers' Workshop was recognized as the first creative writing degree in the United States.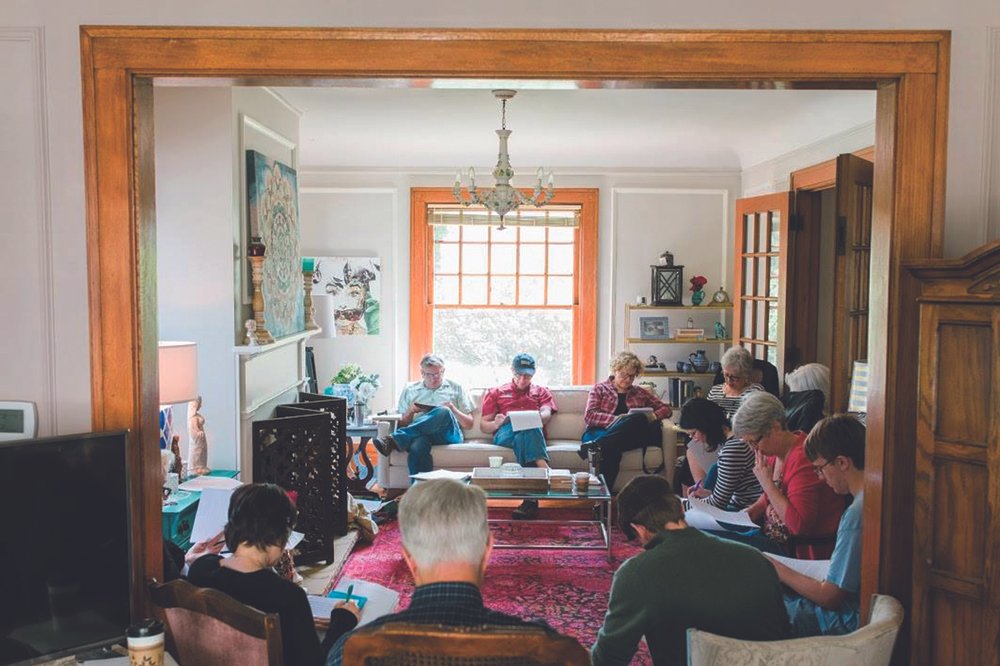 From the start, the workshop attracted a series of distinguished writers whose early successes helped the program gain renown. But it wasn't until Paul Engle, one of the program's first students to receive an M.A. in creative writing, assumed directorship of the workshop in 1941 and worked to expand the program over the next 24 years. Under Engle, the program grew to earn a national reputation and become the first premier program of its kind.
As it grew in popularity, the program experienced an influx in students and decades after its beginning, the workshop moved its classes from temporary Quonset-style army barracks near the Iowa River to the university's English and philosophy building before moving to its current home in the Dey House.
Today, the program continues to mold some of our nation's greatest writers while also honoring those that have already passed through its doors. Along with the Literary Walk, visitors can honor and learn more about the program's most successful graduates on the self-guided Literary Tour.
Educate Yourself on a Self-Guided Literary Tour
1. Drey House, 507 N Clinton St.
Home of the Writer's Workshop and the Glenn Schaeffer Library and Archives as well as reading rooms, classrooms and faculty offices.
2. Shambaugh House, 430 N Clinton St.
Home to the International Writing Program (IWP), a unique conduit for the world's literatures that connects well-established writers from around the globe and introduces American writers to other cultures through reading tours.
3. Currier Hall, 413 N Clinton St.
A residence hall for women where Flannery O'Connor lived during her time in the program and where Mildred Wirt Benson stayed while in Iowa City.
4. North Clinton Boarding House, 126 N Clinton St.
The former location of a boarding house near the dorms where Tennessee Williams lived during his time as a student.
5. Van Allen Hall, 30 N Dubuque St.
Home to many readings and events for writers like Carolyn Kizer Louise Gluck.
6. St. Mary's Church, 228 E Jefferson St.
Where Flannery O'Connor found her home away from home.
7. Literary Walk, Linn St and Iowa Ave.
Bronze book sculptures that reference various writers.
8. Foxhead Tavern or Dave's Foxhead, 402 E Market St.
Has been known as the "workshop bar" since the 1980s, is mentioned by Frank Conroy is his writing, has an unassuming exterior and interior that has remained unchanged since the 1970's.
9. Haunted Bookshop, 219 N Gilbert St.
Iowa City's oldest secondhand bookshop that carries over 50,000 used, rare and out of print titles in over 50 different subjects, specializing in poetry, literature and Iowa-related books.
10. Iowa Writer's House, 332 E Davenport St.
The former home of Emma J. Harvat, the first female mayor of Iowa City and the first female leader of a US city with a population greater than 10,000, now offers workshops and programming for writers, created as a dedicated place to nurture the local writing community.
Other Literary Attractions
11. Kurt Vonnegut House, 800 N Van Buren St.
A Victorian brick mansion where Vonnegut lived and began his work on his science fiction novel, Slaughterhouse-Five.
12. Allan Gurganus Brown Street House, 431 Brown St.
Gurganus' home during his time in Iowa City.