Are you ready for an adventure? Use these materials to guide your exploration of Iowa's county parks. Go geocaching, create nature sculptures, learn about Iowa's landforms and end your day with a Ninja Warrior course! When you're done, share your adventures using #99Parks.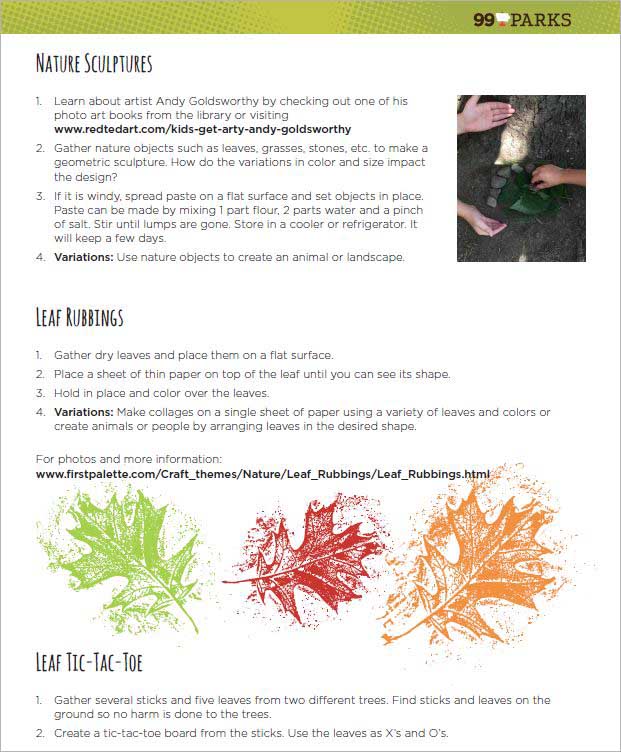 This downloadable guide contains 14 different educational activities families can use to guide their exploration of the outdoors. Also included is a packing and supply list and recommended reading.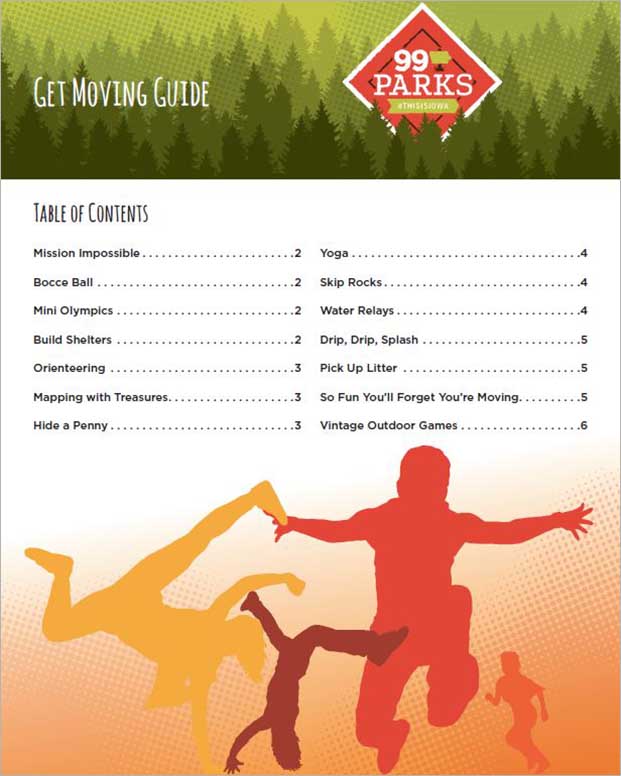 Encourage your kids to move more with these 15+ games and activities for all ages!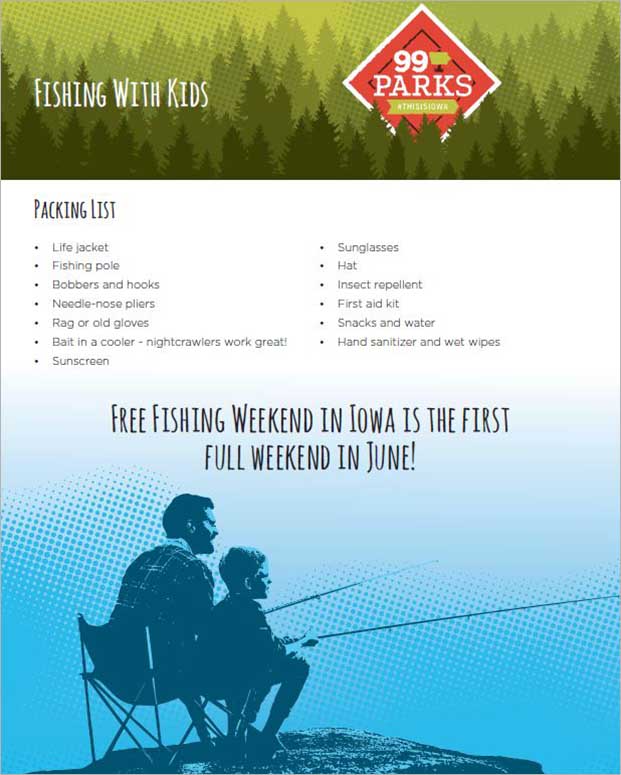 Fishing doesn't have to be intimidating. Download this guide for everything you need to know about fishing - from catching to cooking.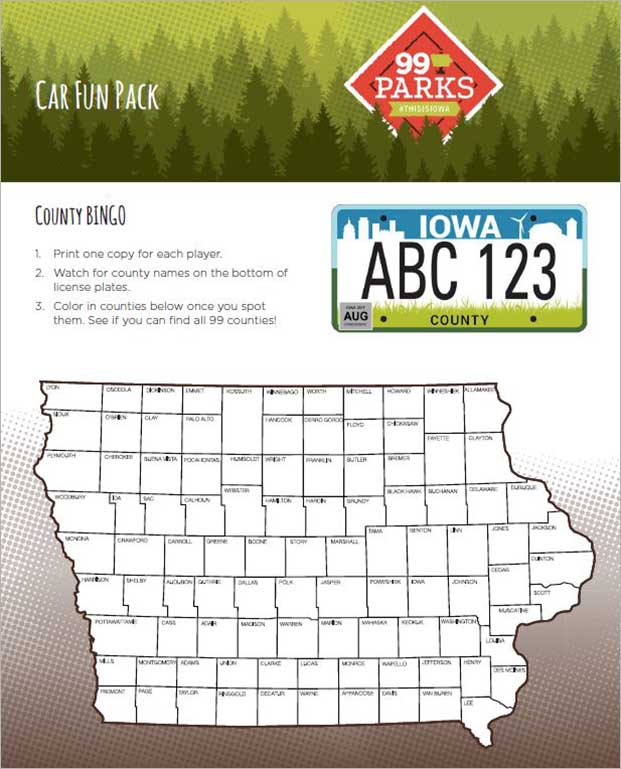 Make the journey just as much as fun as the destination. Play BINGO, hold a scavenger hunt and learn Iowa trivia with this downloadable fun pack.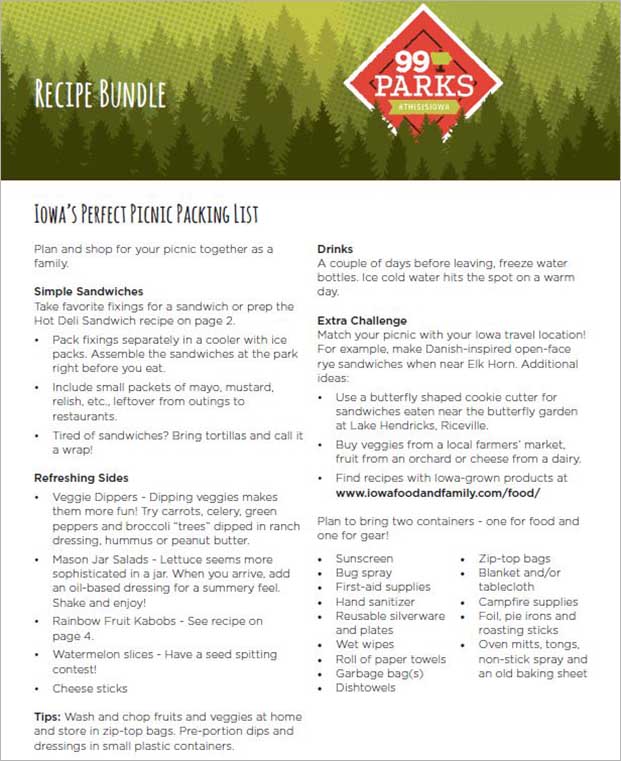 Healthy snacks and meals are a must to fuel your outdoor adventure. Get ideas and recipes here.
For Educators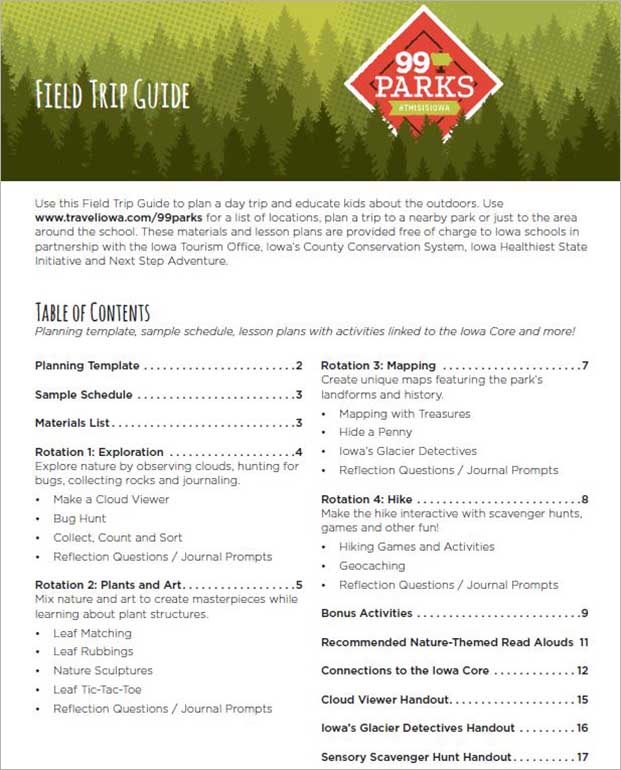 Get your students outdoors and active! Use the materials above or download our Field Trip Guide.

The Field Trip Guide contains a sample field trip schedule, lists of supplies and materials, rotations, activities and more. Everything can be adjusted and customized for time available and age group. Connections to the Iowa Core education standards are also included.

To get students field-trip ready, download this list of Recommended Reading for kindergartners through middle school.
Activities provided in partnership with Iowa Healthiest State Initiative, Next Step Adventure and Iowa's County Conservation System.