The marvel of nature can have a positive effect on our senses and emotional well-being. In fact, it has been scientifically proven that exposure to nature can also improve our physical health. You might be an outdoor connoisseur if:
You could watch the harmony and balance of the ecosystem for hours, with only the sounds of birds chirping and twigs snapping.
You own binoculars specifically for bird watching.
You could find yourself three miles down a hiking trail and feel like only minutes have passed since leaving your car.
You fill notebooks with observations of the plant and animal species around you.
Take time to unwind and visit these Iowa parks to nourish the nature lover in you.
Algona, Kossuth County
Home to Water's Edge Nature Center, Smith Lake Park offers a great variety of outdoor activities all year long, including bird watching, camping, fishing, hiking, cross-country skiing and picnicking.
Ida Grove, Ida County
This park is listed as one of Iowa's most "Watchable Wildlife" areas. Deer, turkey, squirrels and other wildlife abound. The park also contains the largest tract of explorable timber in the county and a 12-acre stocked lake.
Mingo, Jasper County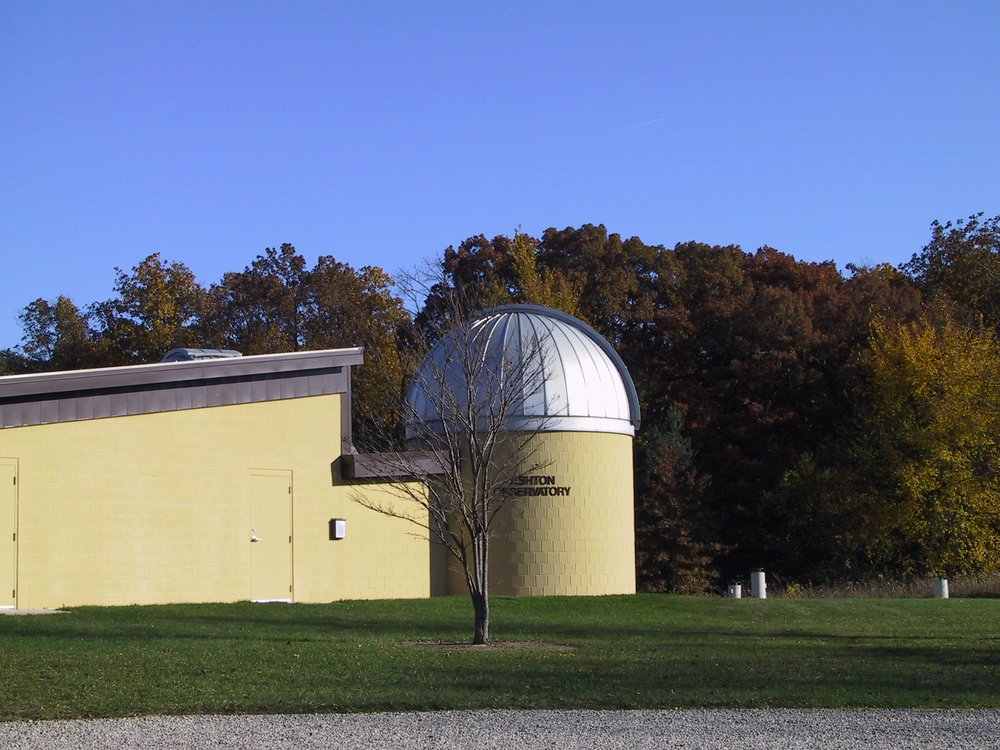 Walking trails and campsites provide for viewing a variety of spring wild flowers and large oak trees in Ashton Wildwood Park. An astronomical observatory is another one of the park's unique attractions, with programs held each Saturday night in the summer.
Bernard, Dubuque County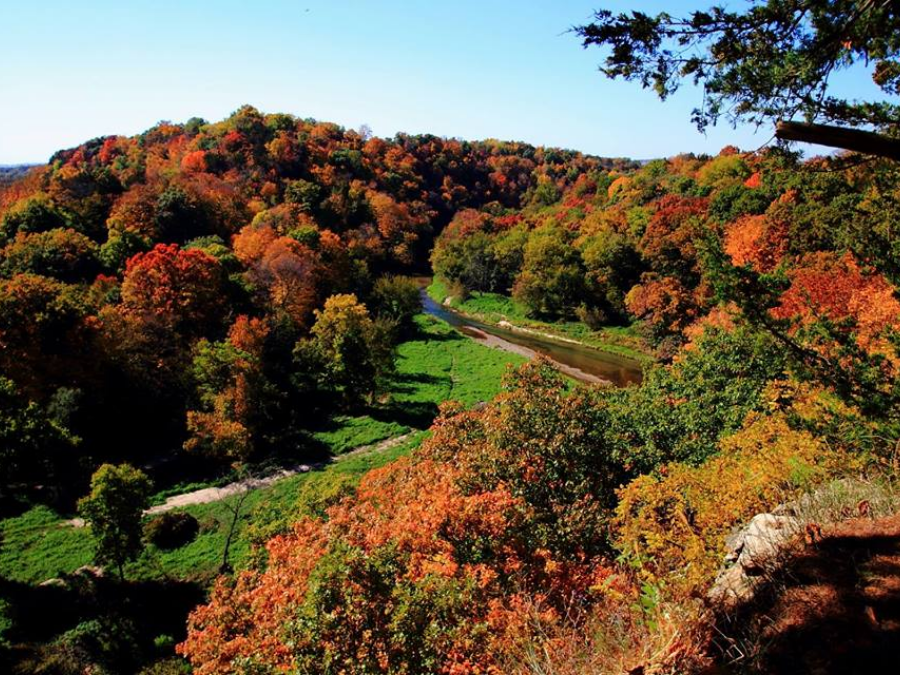 This 419-acre wildlife area is one of the three true canyons in Iowa. It is considered a favorite for hikers and wildlife watchers in all seasons. The canyon walls provide a lesson in geology and rare plants and animals are found in various natural communities in the park.
Sibley, Osceola County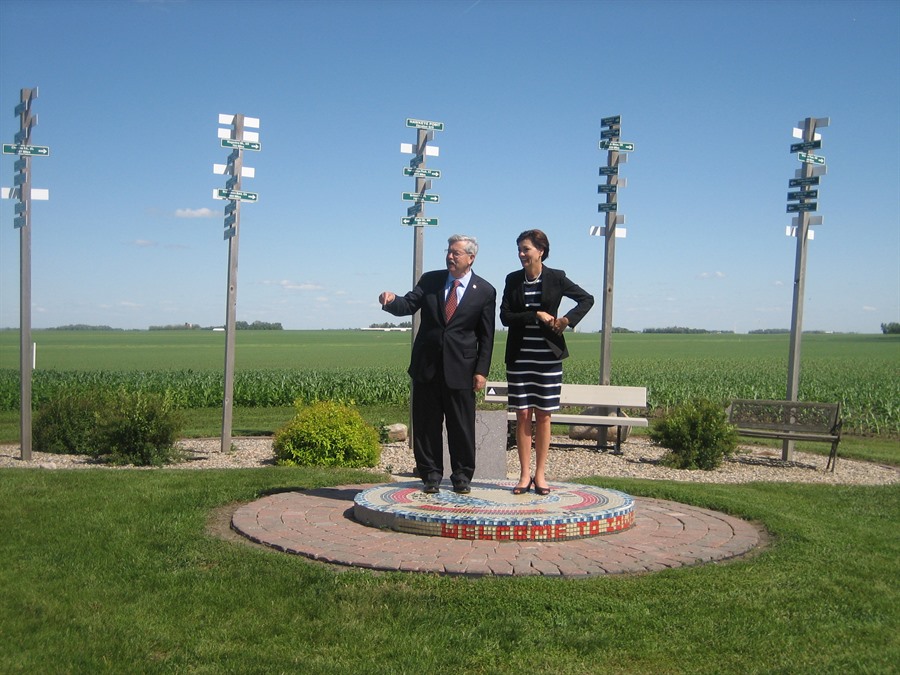 This site offers historical farming displays and an observation deck for Hawkeye Point, the highest point in Iowa.
Columbus Junction, Louisa County
Cairo Woods has trails for berry picking, mushroom hunting, hiking and horseback riding.
Harlan, Shelby County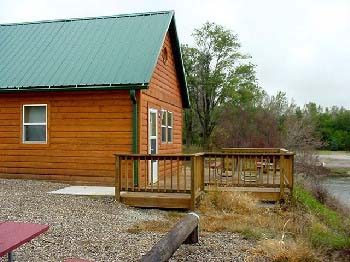 This 80-acre recreation area offers hiking trails, grass prairies and river access as well as a nature learning center.
Stockport, Van Buren County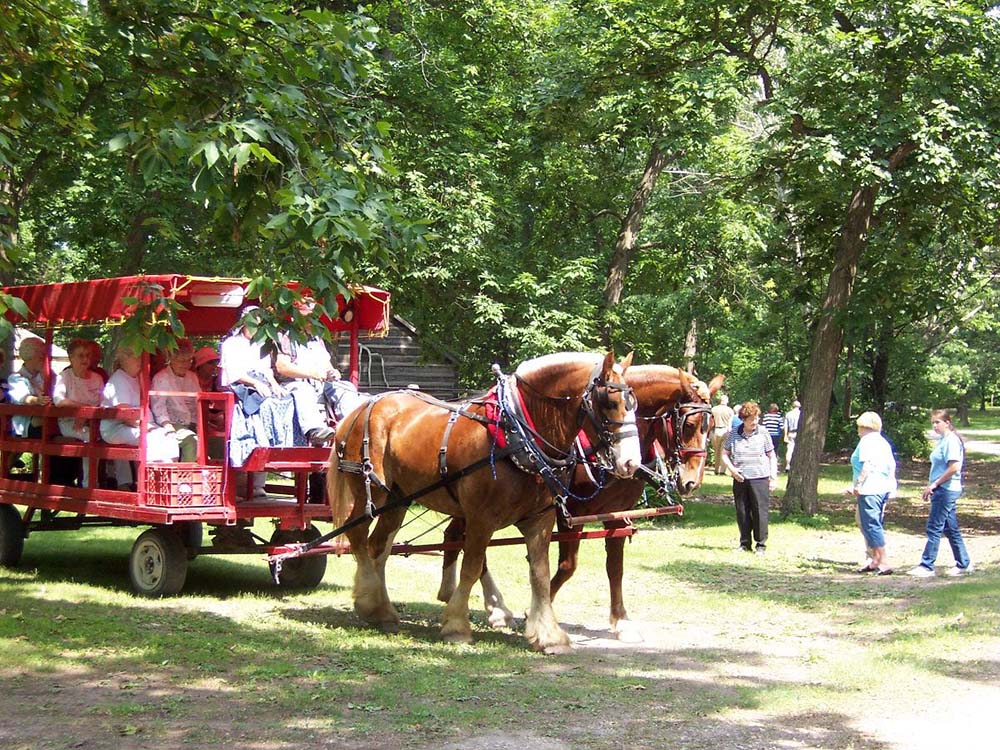 This quiet park features campsites and nature trails. There are buildings containing artifacts from Van Buren county's farming history.