Sheldon Recreational Trail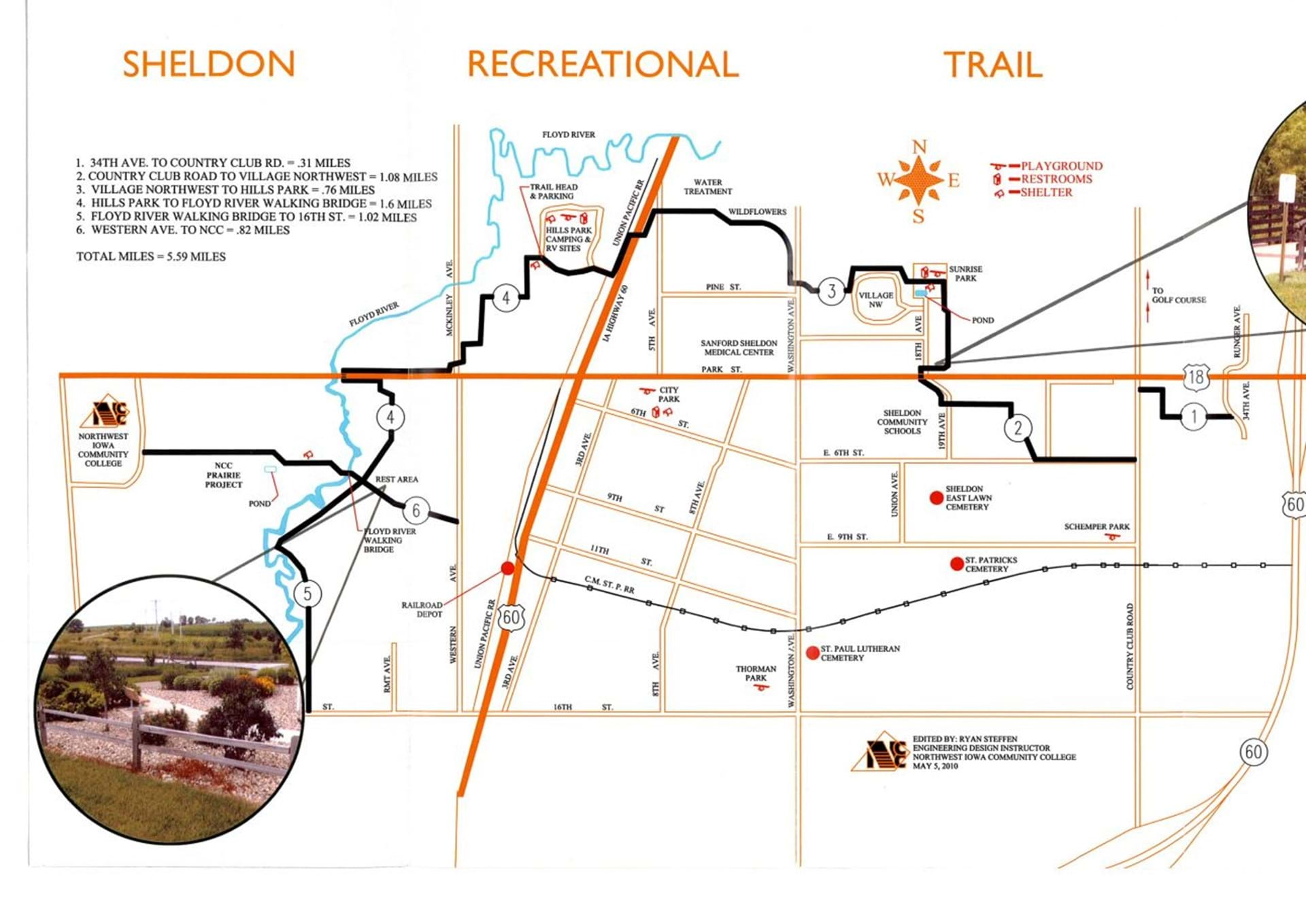 Website
Email
712.324.4651
712.324.4651
The Sheldon Recreational Trail has constructed a trailhead arch signifying the entrance. It is located in Hills Park, a location beneficial to campers, visitors and all community members. Using 3,245 bricks salvaged from the Sheldon High School and Jr. College, the trailhead will honor organizations, businesses and individuals who have made significant contributions and easements to make the trail possible.
Trail enhancements include picnic and rest areas, restrooms, prairie restoration area, playgrounds, wildflowers, trees, berms, prairie grasses, wildlife and birds.
The trail creates access to the community college, parks, public schools, Village Northwest, senior living centers and swimming pools.
Communities
Information
TRAIL USES: Biking, Hiking

LENGTH: 5.5 miles

SURFACE: Asphalt