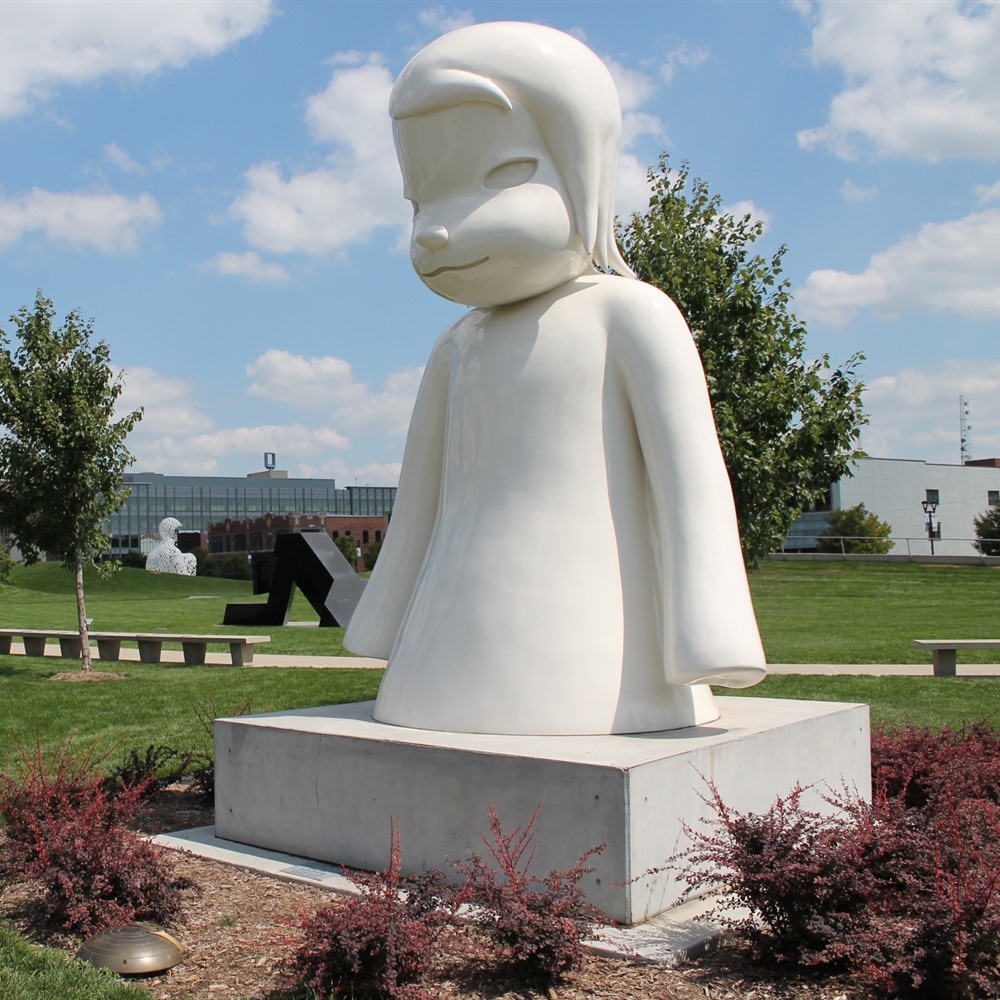 One of the most impressive collections of modern sculpture in the country grew out of what Des Moines Art Center Director Jeff Fleming calls a "germ of an idea."
In March 2007, Fleming received a call from venture capitalist John Pappajohn offering to donate works he and his wife had acquired over the years from 21 internationally renowned sculptors. He proposed placing the sculptures in a 4.4-acre park the city had acquired and cleared of dilapidated buildings between Grand Avenue and Locust Street on the western edge of downtown Des Moines.
"From a germ of an idea it grew to 27 works by 21 artists," said Fleming. "We immediately had a large body of work to create a mass presentation."
World-Renowned Artists
Among the signature pieces in the John and Mary Pappajohn Sculpture Park is the iconic Nomade by Spanish sculptor Jaume Plensa. It is a 27-foot-tall human form made of a latticework of steel letters. Across the park to the north stand primitive heads carved by Swiss sculptor Ugo Rondinone that bear resemblance to the ancient sculptures of Easter Island.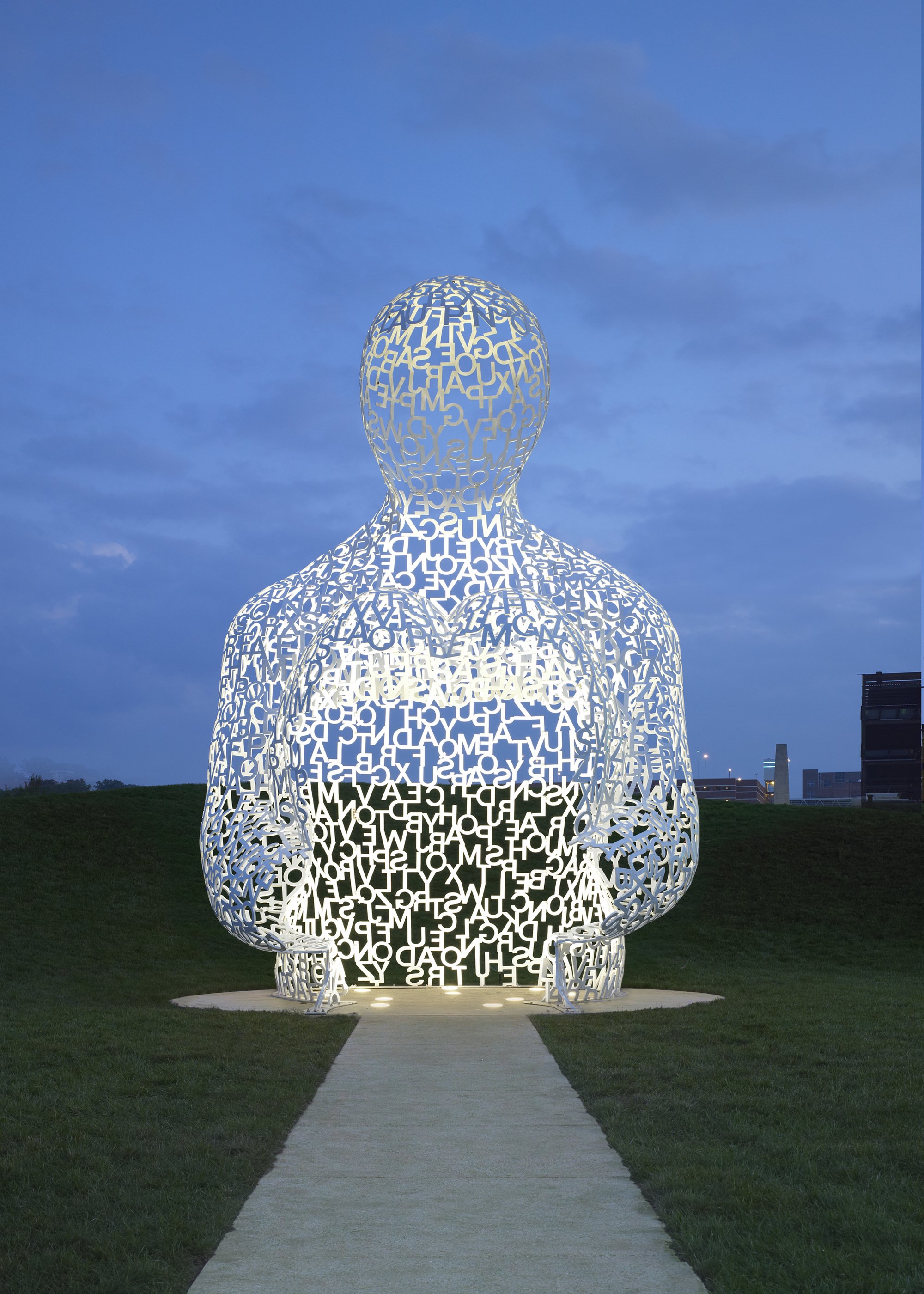 "The examples of works by these internationally acclaimed artists are really top-notch and really signify the artists' work," Fleming added.
Other artists whose work is featured in the park include Scott Burton, Louise Bourgeois, Deborah Butterfield, Anthony Caro, Tony Cragg, Willem De Kooning, Mark Di Suvero, Olafur Eliasson, Barry Flanagan, Keith Haring, Gary Hume, Ellsworth Kelly, Yoshitomo Nara, Martin Puryear, Judith Shea, Richard Serra, Joel Shapiro, Tony Smith and William Tucker.
Open Year Round; Free Admission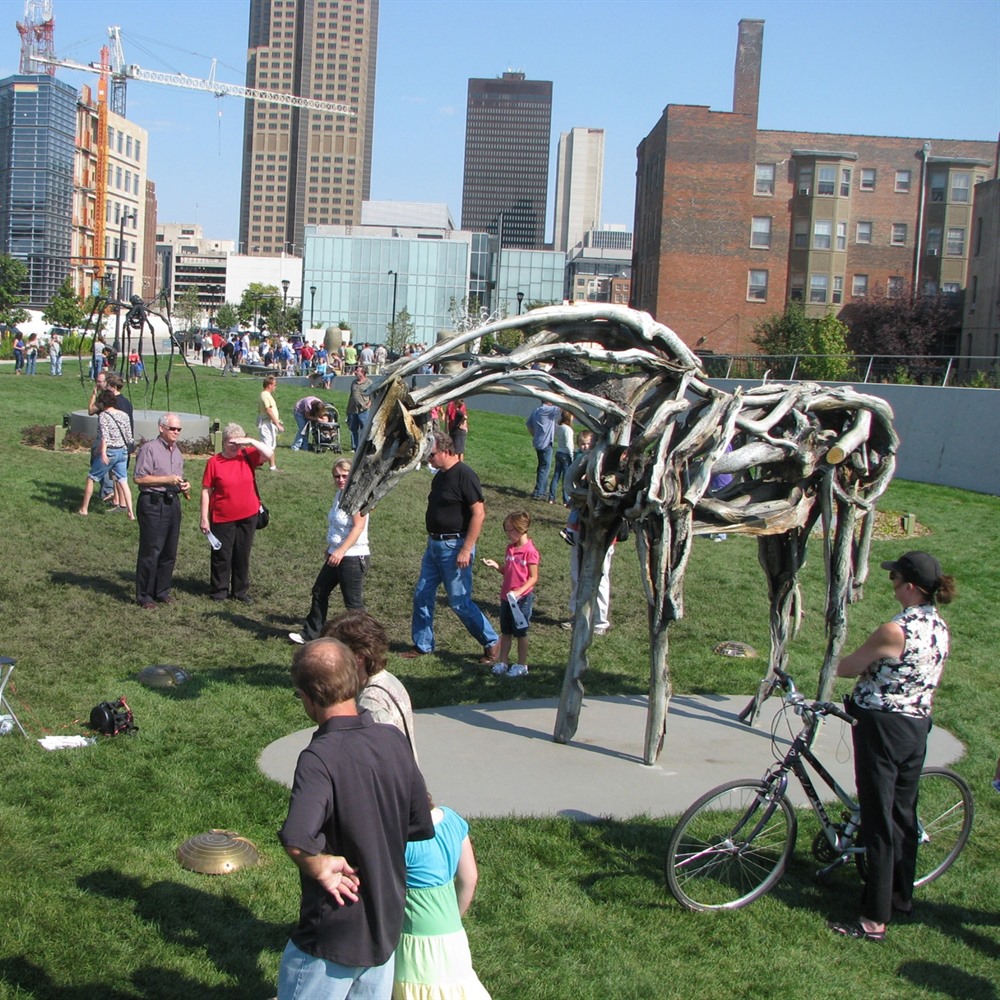 The John and Mary Pappajohn Sculpture Park is open every day from 6 a.m. to midnight with no fencing or admission fees. Fleming said the park has been laid out like art galleries. The east end of the park features realistic works of human and animal forms. As you progress westward you encounter figurative abstract sculptures then total abstract forms to conceptual minimalist sculptures.
Since its opening in September 2009, the park serves as a community gathering spot, lunch hour magnet for downtown workers and catalyst for economic development. Fleming said the park has helped to spur the investment of more than $500 million in renovations along Locust and Grand, including construction of the headquarters campuses of Wellmark Blue Cross and Blue Shield and Kum & Go Convenience Stores.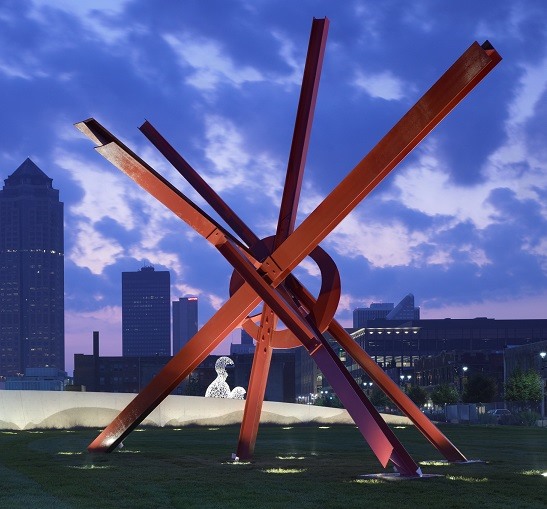 "This array of modern and contemporary art has changed the cultural landscape of a community and it's also changed the economic landscape. That's terribly exciting," Fleming said.