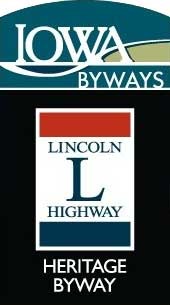 One hundred years ago, the fastest way to cross the country was by train. Roads were only of local interest and were not used to travel long distances. The Lincoln Highway changed all of that when it was completed in 1913.

The Lincoln Highway was the first transcontinental highway to span 14 states and take travelers from New York to San Francisco. Because the Lincoln Highway was a collection of roads and not specially designed like the highways and interstates we know today, traveling it is an exciting and unique adventure full of historical sites. Those who travel the Lincoln Highway through Iowa can follow the original route closely and remember the days of the classic road trip.

View the official Lincoln Highway Route Map and learn more about the Lincoln Highway.